Senior citizens do street dance battle in Pingtung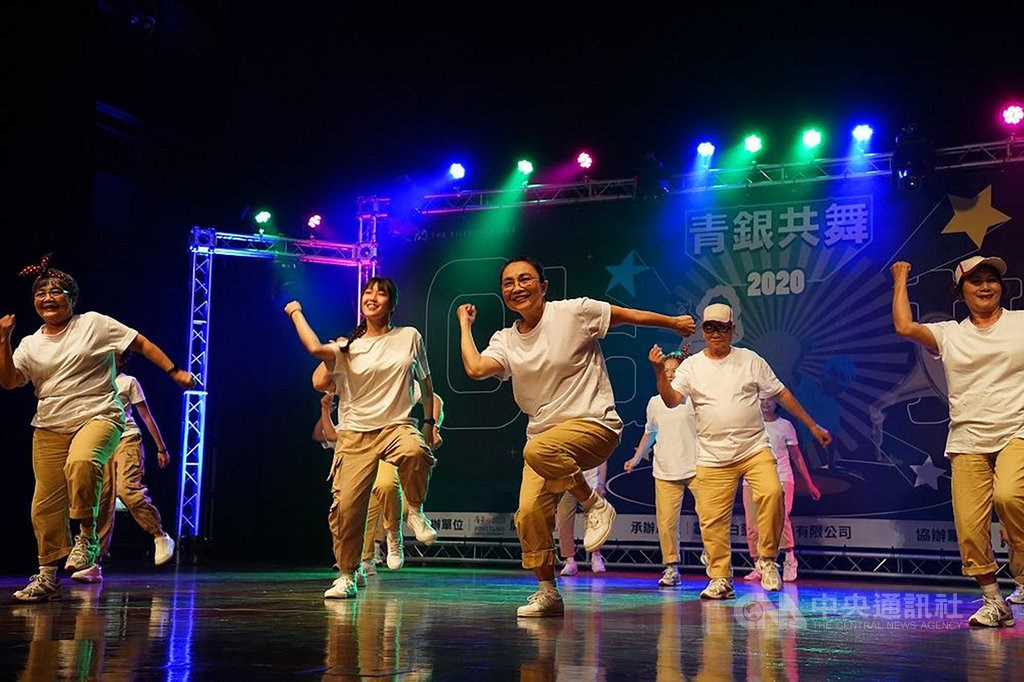 Taipei, Nov. 29 (CNA) A total of 220 senior citizens in Pingtung County with an average age of 74 competed in a street dance battle on Saturday in the county government's annual campaign to improve care for the elderly.
"Street dance is not something only young people do," said Pingtung Magistrate Pan Men-an (潘孟安) at the event held at Liudui Hakka Cultural Park under the county's "the Silverthreads" community care campaign.
He said he was impressed by the seniors, some of whom were aged up to their late 80s, because they managed to finish two hours of training every week for 12 weeks to get ready for the dance battle.
After the 220 people in 12 teams, each paired with a handful of youngsters, tackled dance styles of hip hop, locking, popping or breaking, a group from the county's Linbian Township won first place.
First started five years ago in the form of a chorus competition for senior citizens, a further music competition was added, Pan said, adding that this was the first time the campaign had taken on a more physical aspect in the form of street dance.
The county government held its third music competition pairing 800 senior citizens and children in 26 teams at the park on Nov. 7.
The county's Department of Social Affairs said Pingtung has set up 370 locations that offer care for the elderly, with the aim of improving people's health.