CORONAVIRUS
/
Taiwan rolls out Moderna second shots for young children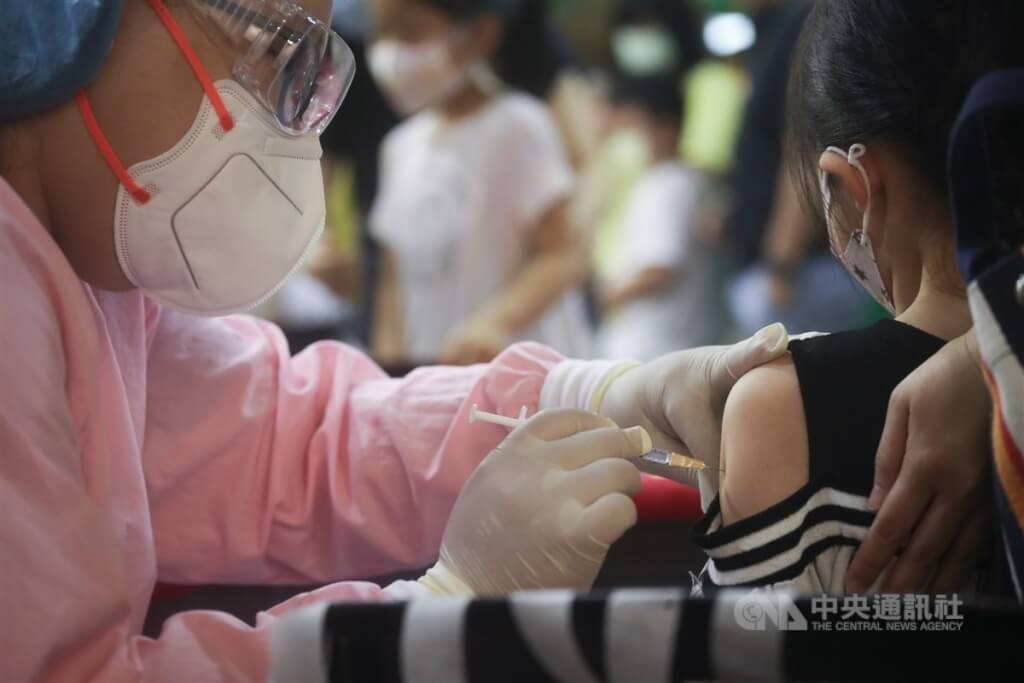 Taipei, Aug. 21 (CNA) Taiwan began offering second shots of the Moderna COVID-19 vaccine for children aged 6 months to 5 years on Saturday and plans to roll out Pfizer-BioNTech shots to a similar age group next weekend, the Central Epidemic Command Center (CECC) said Sunday.
In a call with the media, CECC spokesman Chuang Jen-hsiang (莊人祥) said 1,679 young children had received a second dose of the Moderna vaccine on Saturday.
Meanwhile, 147,000 children aged 6 months to 4 years, or 18.9 percent of that age group, have received a first dose of a COVID-19 vaccine, according to Chuang.
While the rollout of the Moderna vaccine for children continues, inspection of 1.28 million doses of the Pfizer-BioNTech vaccine that were delivered last Friday is expected to be completed by Aug. 26, and they will likely be available for young children starting Aug. 27 or 28, Chuang said.
To date, Taiwan has granted emergency use authorization (EUA) for the Moderna COVID-19 children's vaccine for kids aged 6 months to 5 years, which it rolled out on July 21, and the Pfizer-BioNTech vaccine for kids aged 6 months to 4 years, which is not yet available.
During the interview on Sunday, Chuang also gave an update on the second-generation Moderna COVID-19 vaccines purchased by Taiwan, which he had said may be delivered in mid-September, if the EUA review is completed by the end of this month.
While Taiwan's Advisory Committee on Immunization Practices (ACIP) is scheduled to meet to discuss the vaccines in early September, it could do so at earlier date if EUA is granted, he said.
The updated Moderna vaccine, which was approved by British regulators last week, targets both the original COVID-19 virus from 2020 and the Omicron subvariant BA.1, but not the BA.5 subvariant that is expected to cause most of the infections in Taiwan in the coming months.
In terms of Taiwan's overall COVID-19 situation, the number of infections during the week Aug. 14-20 rose by more than 1,900, or 1.3 percent, from the week before, according to Chuang.
As of Aug. 19, 92.4 percent of the eligible population in Taiwan had received at least one shot of a COVID-19 vaccine, while 86.4 percent had received a second shot, 71.9 percent had received a first booster shot, and 8.7 percent had gotten a second booster, according to CECC data.
View All