High temperatures blanket Taiwan; tropical disturbances form in the sea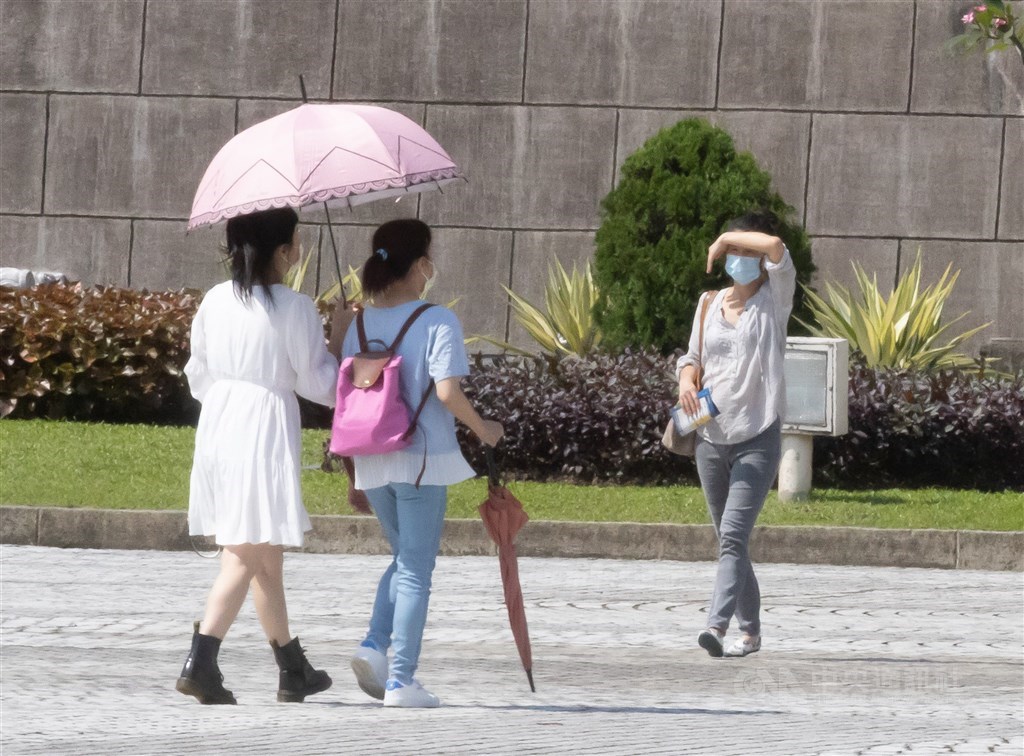 Taipei, June 28 (CNA) The Central Weather Bureau (CWB) forecast hot weather nationwide Tuesday, with some parts of Taiwan likely to see highs above 36 degrees Celsius, along with two tropical disturbances in waters near the Philippines that could develop into tropical depressions.
The CWB issued an orange heat advisory for Tainan as well as Pingtung, Hualien, and Taitung counties, warning of three days in a row of temperatures at or above 36 degrees.
It also issued a yellow alert indicating a one-day high of 36 degrees for Kaohsiung.
Wu Wan-hua (伍婉華), a senior weather forecaster with the CWB, also drew attention to two tropical systems - one located in the South China Sea and moving in a north-northwesterly direction, and another located at sea, east of the Philippines - which could potentially develop into tropical depressions.
While massive rains could be touched off in the event the two tropical systems come within 1,000 km of each other and create a Fujiwhara effect, it was too early to say if the disturbances would interact, Wu added.
June 28: Tropical storm Chaba forming, third of the year: CWB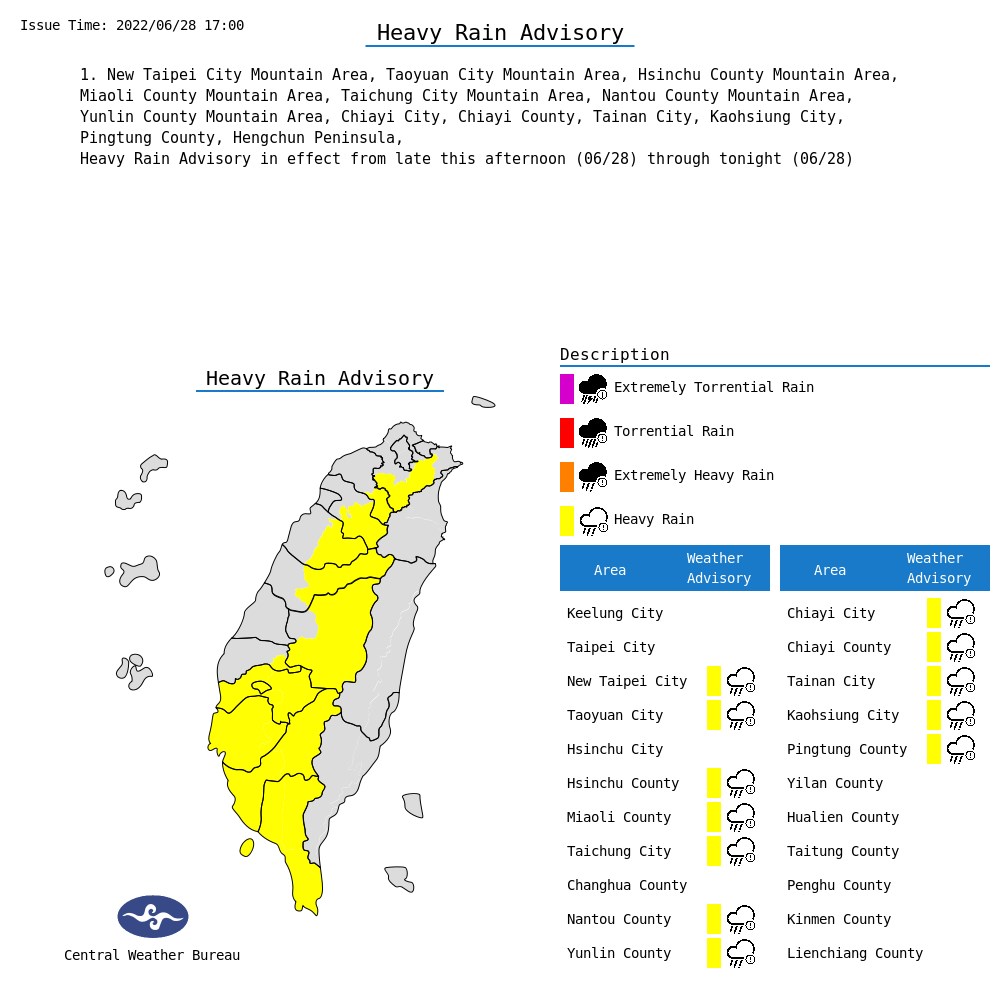 Meanwhile, Wu Der-rong (吳德榮), an adjunct associate professor of atmospheric sciences at National Central University, said the European Centre for Medium-Range Weather Forecasts' (ECMWF) model showed the two tropical disturbances were located in the South China Sea and in the waters off Taiwan's east coast.
The disturbance in the South China Sea has a 40 percent chance of turning into a tropical storm, while the one off the east coast has a 30 percent chance, according to Wu.
From Tuesday to Thursday, eastern Taiwan will see brief showers, while the western part of the country will see cloudy to sunny skies, with temperatures hovering around 35 to 36 degrees as high pressure in the Pacific movies northwards, Wu said.
Speaking at a news conference on the 2022 typhoon season, Lu Kuo-chen (呂國臣), head of CWB's Weather Forecast Center, said only two tropical storms had formed in the northwestern part of the Pacific Ocean so far this year.
Lu attributed the dip from the recent yearly average of four or so tropical storms to the weakened impact of La Niña, a climate pattern counterpart to El Niño that cools the surface of the Pacific.
However, he forecast that three or four tropical storms would make landfall in Taiwan in the second half of the year, out of a total of around 20 to 25 set to emerge in the northwestern part of the Pacific between June and December.
Lu said temperatures between July and September in Taiwan would range from normal to high, with the country also likely to receive more rainfall in the summer.