Taiwan, Lithuania seek to promote cooperation in scientific research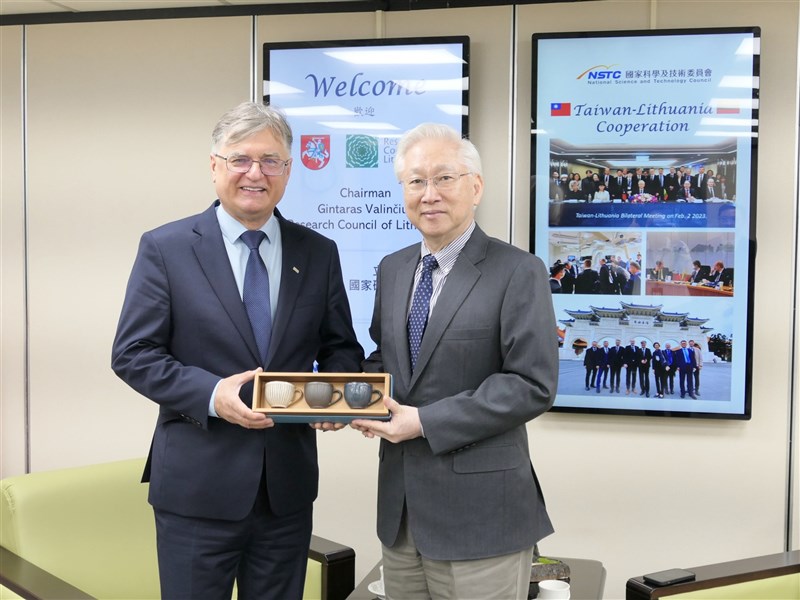 Taipei, May 29 (CNA) The head of Taiwan's National Science and Technology Council (NSTC) on Monday met with the visiting chairman of the Research Council of Lithuania (RCL) to promote scientific research cooperation between the two countries, most notably in the field of laser and biomedical technologies.
Taiwan and Lithuania have had a close relationship in recent years, and the two sides will seek to deepen bilateral scientific research cooperation, NSTC head Wu Tsung-tsong (吳政忠) said during his meeting with RCL Chairman Gintaras Valinčius.
Valinčius was among an eight-member delegation led by Gintautas Jakštas, vice minister of education, science and sport of Lithuania, that visited Taiwan in February this year.
The NSTC said that after Valinčius returned to Lithuania, he became the RCL's chairman in mid-March.
During Monday's meeting, Valinčius said he was deeply impressed by Taiwan's scientific research development in his previous visit and that after becoming head of Lithuania's research council, he sought to promote the signing of a cooperation agreement between the two sides.
The RCL chairman and 10 other visiting Lithuanian scholars and experts are scheduled to attend a laser science, photon technology, materials engineering and applications symposium on Tuesday and Wednesday in Taiwan, the NSTC said.