Taiwan calls on WHO to grant full participation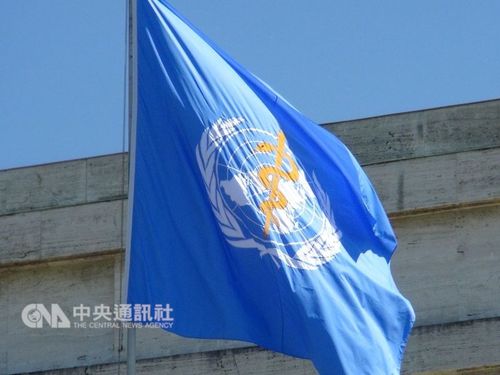 Taipei, Jan. 31 (CNA) The Ministry of Foreign Affairs (MOFA) called on the World Health Organization (WHO) Thursday to grant the country full participation, saying it should operate without political interference.
MOFA made the appeal while expressing gratitude toward its diplomatic ally Honduras for voicing support for Taiwan's participation at the WHO Executive Board meeting Wednesday.
The WHO's executive board is meeting for its 144th session in Geneva Jan. 24-Feb. 1.
As a responsible stakeholder in the international community, Taiwan adheres to the principle of mutual benefit and has long been willing to share its medical and health care achievements with countries in need, said the ministry.
Taiwan is fully prepared to work with all countries to promote wellbeing for all, it added.
Representatives from nine countries spoke out against Taiwan's exclusion at the executive board meeting -- the United States, Japan, Haiti, Paraguay, eSwatini, Guatemala, Nicaragua, Honduras and Solomon Islands -- according to MOFA.
Taiwan attended the World Health Assembly (WHA), the decision-making body of the WHO, as an observer under the name Chinese Taipei from 2009 to 2016.
Since 2017, however, China has blocked the WHO from inviting Taiwan to attend, in line with its hardline stance on cross-strait relations adopted following the President Tsai Ing-wen (蔡英文) administration took office in May 2016.
Despite being excluded from the WHA sessions in 2017 and 2018, Taiwan sent delegations to Geneva in both of those years to meet on the sidelines with officials from countries participating in the WHA and to protest Taiwan's exclusion.
The U.S. House of Representatives passed a bill unanimously Jan. 22 that directs the U.S. secretary of state to help Taiwan regain observer status at the WHA.
The bill needs to be passed by the Senate and signed by U.S. President Donald Trump before becoming law.
U.S. Secretary of Health and Human Services Alex Azar, pledged to support Taiwan's efforts to participate in the WHA last year, said it was disappointing Taiwan had not been invited as an observer this year.
This year's WHA will be held May 20-28 in Geneva.