DEFENSE
/
China sails Shandong aircraft carrier into West Pacific: Taiwan military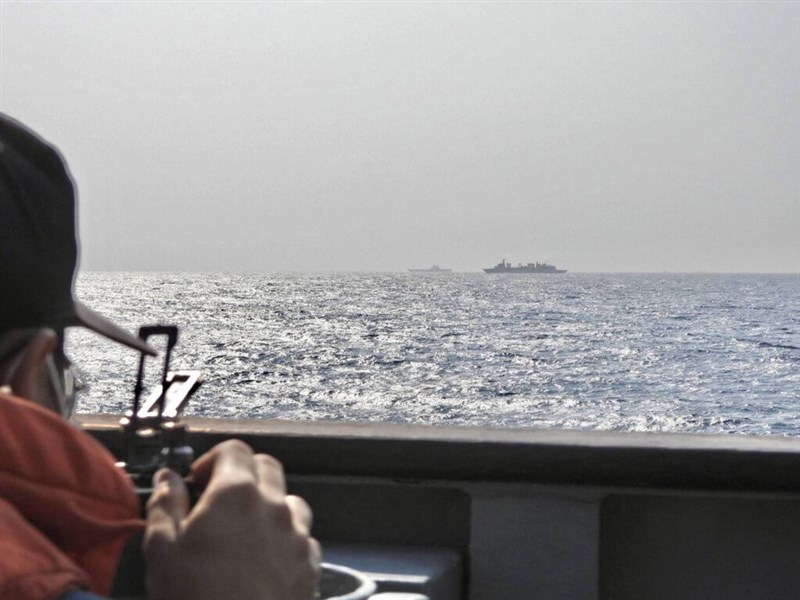 Taipei, Sept. 11 (CNA) China sailed its aircraft carrier, the Shandong, through waters southeast of Taiwan into the West Pacific Ocean for a long-range exercise on Monday, according to Taiwan's military.
In a press release, the Ministry of National Defense (MND) said it keeps close tabs on Chinese military activity through its joint intelligence and surveillance system.
As a result, on early Monday it tracked the Shandong as it passed through the waterway 60 nautical miles southeast of Cape Elunabi, Taiwan's southernmost point, and headed east into the West Pacific for a long-range training session in the area.
As well as the aircraft carrier, the MND said it also tracked a total of 13 military aircraft and drones, including J-16s, Su-30s and Shaanxi KJ-500s, flying near Taiwan's airspace from 5:40 a.m. Monday.
Eleven of the 13 were found to have crossed the Taiwan Strait median line and entered the nation's southwestern air defense identification zone (ADIZ).
In addition, 26 People's Liberation Army (PLA) warplanes and 13 warships were detected around Taiwan during the 23 hours from 6 a.m. Sunday to 5 a.m. Monday, according to the MND.
Of the 26 aircraft, 11 were found to have breached the Taiwan Strait median line and entered Taiwan's southwestern ADIZ.
Taiwan's ADIZ is an area that is not part of the country's territorial airspace as defined by international law, but that is declared to help Taiwan identify, locate and control approaching foreign aircraft.
The Shandong is China's second aircraft carrier and the first domestically built after being commissioned in 2019.
Chieh Chung (揭仲), an associate research fellow with the National Policy Foundation in Taipei, told CNA that continued recent incursions by PLA aircraft were meant to pressure and provoke Taiwan, and were a response to the Taiwan Strait transit made by a United States destroyer and a Canadian frigate on Saturday.
American warships have been making routine, almost monthly passages through the waterway separating Taiwan and China over the past three years, to demonstrate its freedom of navigation stance, amid rising Sino-U.S. tensions.
Sometimes U.S. ships are joined by those from other allied countries -- including Canada -- despite China's protests amid claims that the waterway is part of its territory.
View All