CTBC Financial's board members receive highest pay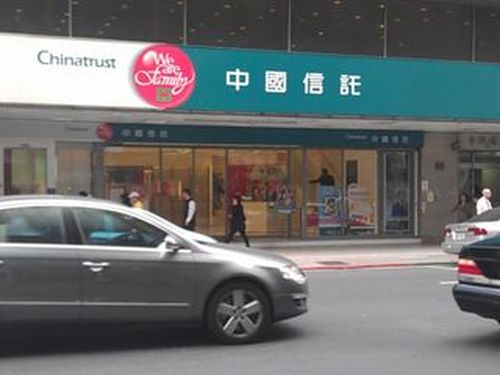 Taipei, April 16 (CNA) Board members at CTBC Financial Holding Co., one of the largest financial firms in Taiwan, received the highest average pay of executives at companies listed on the local main board in 2017, the Taiwan Stock Exchange (TWSE) said Monday.
According to data compiled by the TWSE, CTBC Financial holding overtook Taiwan Semiconductor Manufacturing Co. (TSMC), the world's largest contract chip maker, to become the listed company with the highest paid board members, although the financial institution had lower earnings than TSMC last year.
The data showed CTBC Financial paid its directors NT$66.93 million (US$2.28 million) on average last year, compared with NT$44.98 million paid by TSMC to its directors.
In 2017, CTBC Financial posted NT$37.22 billion in net profit or NT$1.91 in earnings per share (EPS), while TSMC, which fell one place in the director pay rankings for 2017, recorded NT$343.1 billion in net profit or NT$13.23 in EPS.
CTBC Financial was the only listed company on the main board to pay its directors more than NT$50 million on average, according to the TWSE.
President Chain Store Corp., which operates 7-Eleven convenience stores in Taiwan, came in third after paying its directors NT$42.77 million on average, ahead of food brand Uni-President Enterprises Corp. (NT$28.43 million) and smartphone camera lens supplier Largan Precision Co. (NT$27.35 million), TWSE's data showed.
The data indicated these five companies paid their directors more than NT$2 million a month on average, dwarfing the salaries received by the majority of office and factory workers in Taiwan.
Among the top 10 firms for director salaries last year, the electronics sector took four spots, while the old economy and financial sectors took three spots each, the data showed.
According to the TWSE, some loss-making companies listed on the main board still paid their directors high salaries last year.
Among them, smartphone brand HTC Corp. paid its directors NT$4.83 million on average in 2017, despite the company incurring NT$16.9 billion in net losses. HTC said the company's policy is that its directors receive fixed pay, whether the firm is profitable or not.
In the over-the-counter market, Win Semiconductor Corp. was the only listed company to pay its directors more than NT$10 million on average, the Taipei Exchange (TPEx) said.
According to the TPEx, Win Semiconductor paid directors NT$10.47 million on average, ahead of NAND Flash controller chip supplier Phison Electronics Corp. (NT$6.11 million), funeral service provider Lung Yen Life Service Corp. (NT$5.11 million) and IC packaging and testing firm Kingpak Technology Inc. (NT$5.02 million).
These companies are fundamentally sound, all posting more than NT$4.4 in EPS last year, the TPEx's data showed.