Investigation underway after deadly train accident in southern Taiwan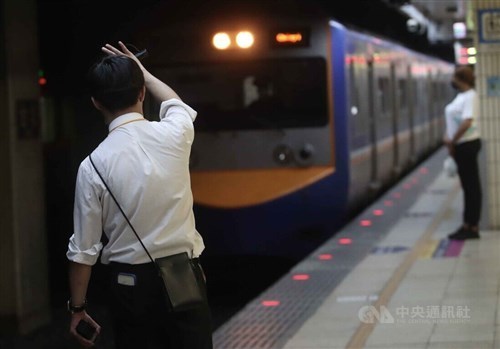 Taipei, Feb. 3 (CNA) Railway police are investigating the cause of a train accident in Chiayi County in southern Taiwan on Friday in which an individual was killed on the tracks, according to the Taiwan Railways Administration (TRA).
The individual was hit by the southbound Tze-Chiang Limited Express No. 377, one of the TRA's recently acquired EMU3000 intercity trains, at 9:17 a.m. after the individual allegedly broke the rules by accessing the tracks between the Chiayi and Nanjing train stations, the TRA said.
According to local media, the driver of the train said the individual suddenly jumped onto the tracks as the train approached.
Train services passing through the area were entirely blocked until 10:18 a.m., when the northbound track was open for two-way travel after related personnel collected evidence and cleared the scene, the TRA said.
The TRA resumed normal train operations at 10:53 a.m. The numbers of trains and passengers affected by the incident were not available as of Friday afternoon.