Over 70 aftershocks follow 6.8-magnitude earthquake in eastern Taiwan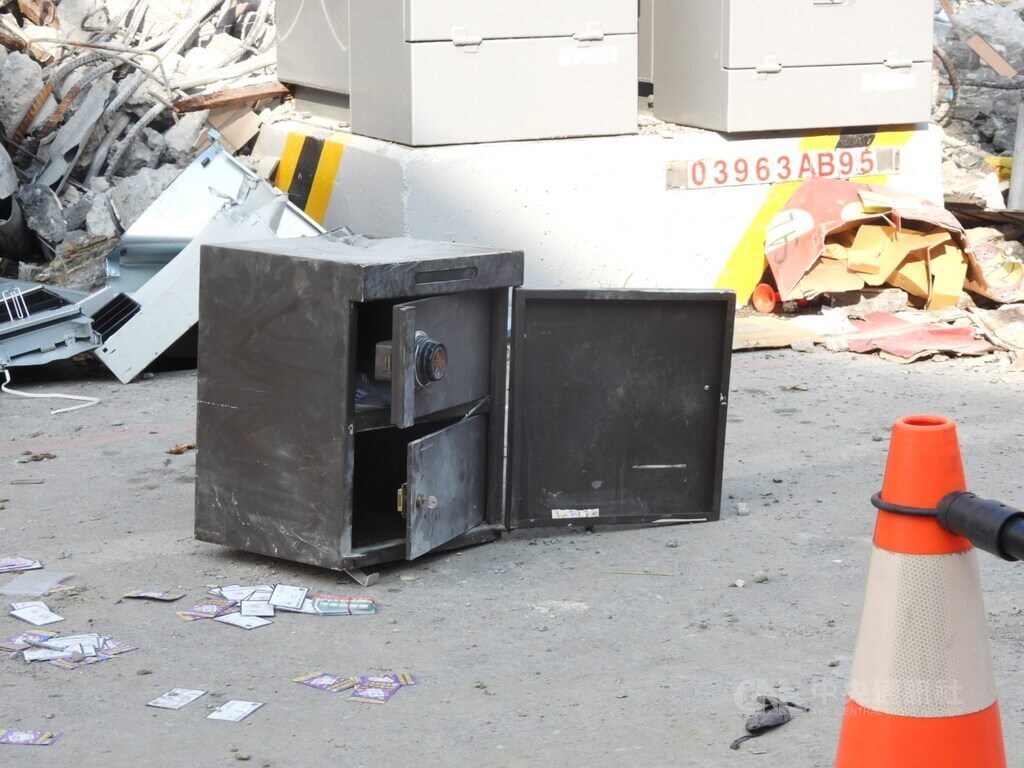 Taipei, Sept. 19 (CNA) As of 11 a.m. Monday, more than 70 aftershocks were recorded following a magnitude 6.8 earthquake that struck Taiwan's southeastern Taitung County the previous day, including a magnitude 5.9 shock, and more are expected in coming days, according to the Central Weather Bureau's (CWB's) Seismological Center.
The magnitude 6.8 earthquake, which struck Taitung's Chishang Township at 2:44 p.m. Sunday, had a depth of 7 kilometers and was stronger than Saturday's magnitude 6.4 temblor in the county's Guanshan Township.
Using Taiwan's 7-tier intensity scale, which gauges the actual effect of a seismic event, the quake hit 6+ in Chishang and Yuli Township in nearby Hualien County, according to CWB data.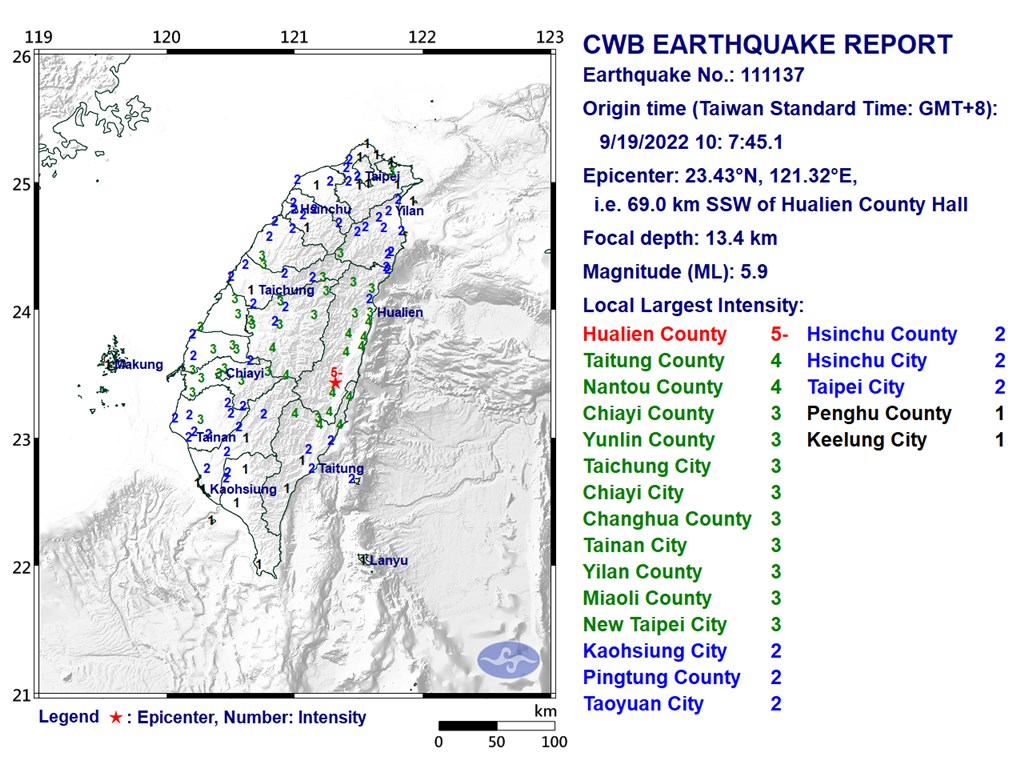 According to statistics from the Seismological Center, there had been more than 70 aftershocks over magnitude 3 as of Monday morning, with the largest one reaching a magnitude 5.9.
The epicenter of the magnitude 5.9 aftershock, which occurred at 10:07 a.m. Monday, was located in Hualien's Zhuoxi Township, with a depth of 13.4 km, according to the CWB.
In the next three days, there may be more earthquakes exceeding a magnitude of 5, according to Chen Kuo-chang (陳國昌), head of the Seismological Center.
Chen added that aftershocks over magnitude 4 were also possible within this week and that they could occur over a longer period of time, although these would be smaller.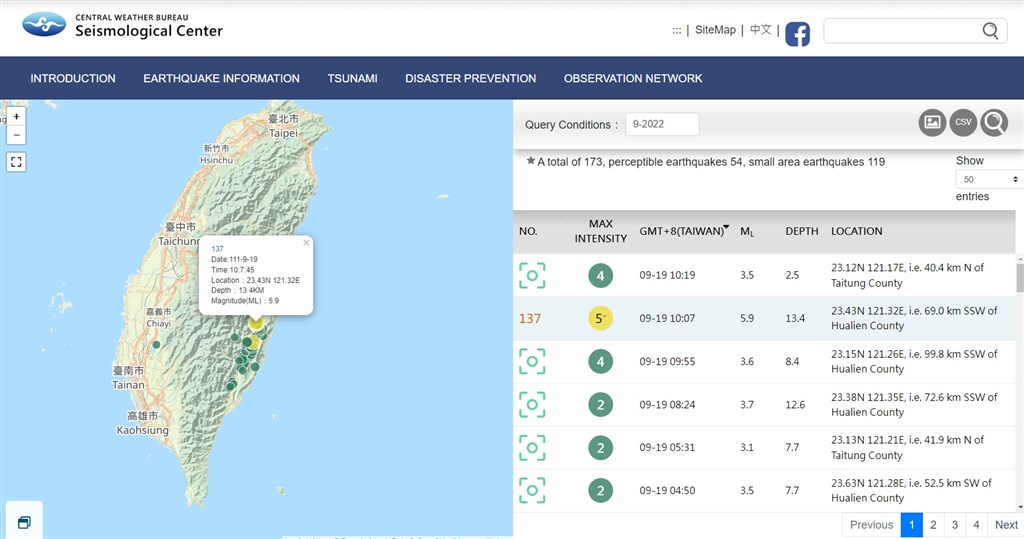 After the magnitude 6.4 earthquake on Saturday, Chen said he had originally expected that aftershocks may last for about a month. However, the frequency of the aftershocks was not as intense as expected so he predicts they would likely decrease.
For instance, there was an aftershock about every 10 minutes initially following Saturday's magnitude 6.4 quake but then the frequency fell and is likely to drop further in the next five to seven days, Chen said.
Soldiers join local workers to removes rocks and debris that block roads on a mountain in Fuli Township, Hualien County Monday.
Related News
Sept. 19: Taiwan's injury toll rises to 164 from weekend earthquakes
Sept. 19: Contingency bus services launched after quake damages railway in eastern Taiwan
Sept. 18: Series of earthquakes in Taiwan leave 1 dead, 79 injured
Sept. 18: Train services in eastern Taiwan disrupted by Sunday earthquakes
Sept. 18: Tsai calls on public to stay vigilant of aftershocks in wake of quake
Sept. 18: Earthquake brings down bridge, derails train in eastern Taiwan
Sept. 18: Dozens of temblors follow Saturday's Taitung earthquake
Sept. 17: Strong quake causes partial building collapse, interrupts rail transport