Astronomical museum touts super moon, meteor showers in July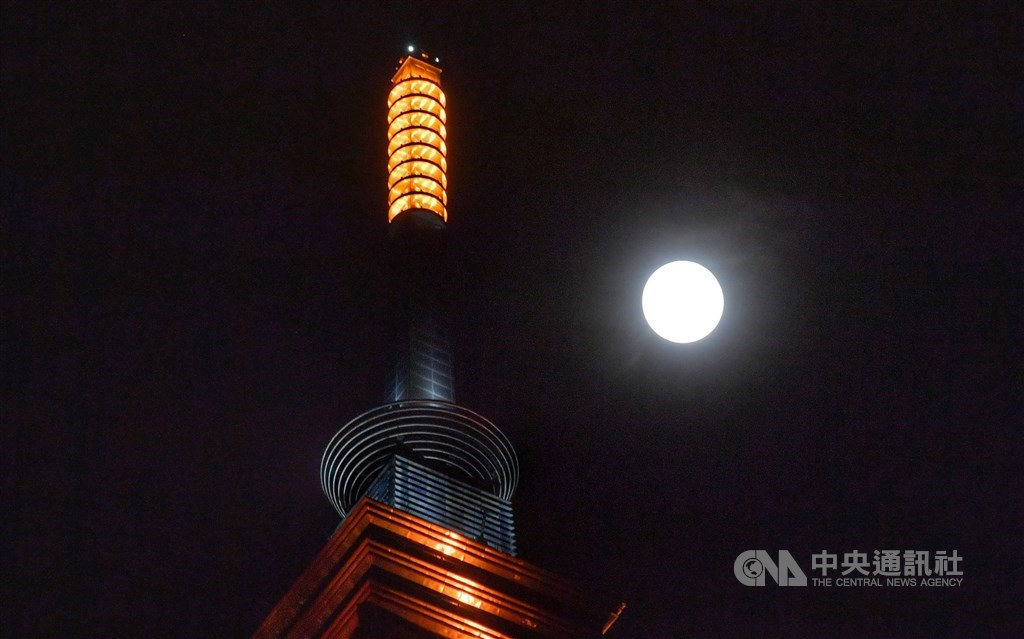 Taipei, June 26 (CNA) There will be several promising celestial events in July, including the largest super full moon of the year and five meteor showers, according to Taipei Astronomical Museum on Saturday.
The super moon will take place on July 14, the second and last one of the year, reaching its fullest at 2:38 a.m., the museum said.
Around that time, the moon will also reach its perigee -- the point in its elliptical orbit when it is closest to Earth -- 357,417 kilometers from the planet or about 8 percent closer than usual, the museum added.
While the celestial event has no precise astronomical definition, a super full moon is generally understood to be when the moon becomes full on the same day as its perigee, or when a full moon occurs within 360,000 km from Earth, the museum explained.
In addition, four small to medium-sized meteor showers will reach their peaks between July 28-30 -- the Southern Delta Aquariids, Alpha Capricornids, Alpha Pisces Australids and Gamma Draconids.
The most prolific among these is the Southern Delta Aquariids, which could produce 25 shooting stars per hour, the museum said, adding that the best time to catch the meteor showers is between 10 p.m. and sunrise.
Meanwhile, the museum encouraged astronomy buffs to also follow the Perseids -- one of the largest meteor showers of the year along with the Quadrantids in January and the Geminids in December -- which becomes active on July 7 and reaches its peak on Aug. 13.