CORONAVIRUS
/
Border control easing depends on health system capacity: CECC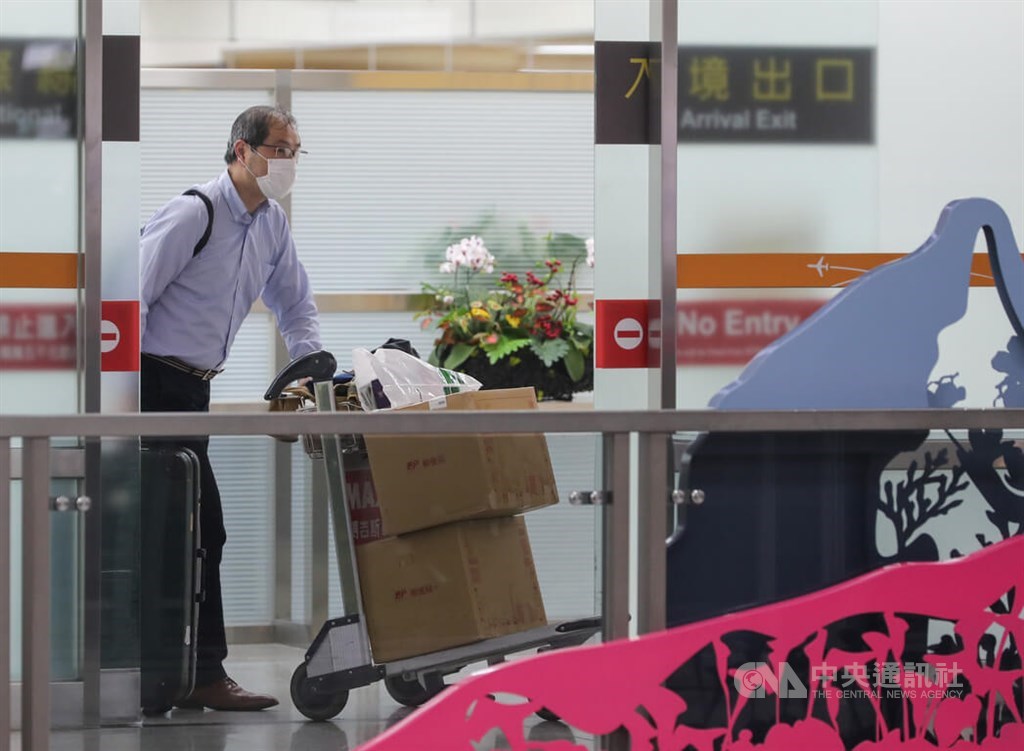 Taipei, May 28 (CNA) The relaxation of Taiwan's border controls will depend on the country's ability to maintain health system capacity, Central Epidemic Command Center (CECC) head Chen Shih-chung (陳時中) said Saturday.
Update: Taiwan to cut COVID-19 quarantine for arrivals to 3 days from June 15
With Taiwan experiencing a COVID-19 infection rate similar to that around the world, at around 6 percent, it will be reasonable to ease border controls given that the risk of contracting the disease in Taiwan or overseas is basically the same, Chen said.
The key is to make sure that the relaxation does not increase the burden on the country's hospital system since medical personnel are under pressure at the moment, he said during the CECC's daily press briefing.
Chen pointed out that there had been positive developments, such as that on Friday, people who had COVID-19 and were discharged from hospitals outnumbered those who were hospitalized for the first time during the ongoing surge of domestic COVID-19 cases. However, he did not specify a time frame so it is unclear whether he meant since April or just for May.
Chen said the CECC had held discussions with the Ministry of Economic Affairs on the easing of border controls and will soon involve the tourism sector for related talks, with details likely to be announced in June.
Given that countries around the world are reopening borders, Chen explained, it is important for Taiwan to consider similar measures in order to stay competitive economically.
Related News
● Taiwan reports 80,881 COVID-19 cases, 127 deaths on May 28
● Taiwan among 98 countries eligible for group tour to Japan from June 10
● Taiwan's daily COVID-19 cases top 90,000; total number exceeds 1 million (May 19)
● Easing of mask mandate, border controls possible in July: health minister (May 9)
● Taiwan shortens quarantine for arriving travelers from 10 to 7 days on May 9
● Taiwan further relaxes border restrictions on family visits on April 12
● Taiwan still plans to open up gradually, despite case spike: Premier (April 1)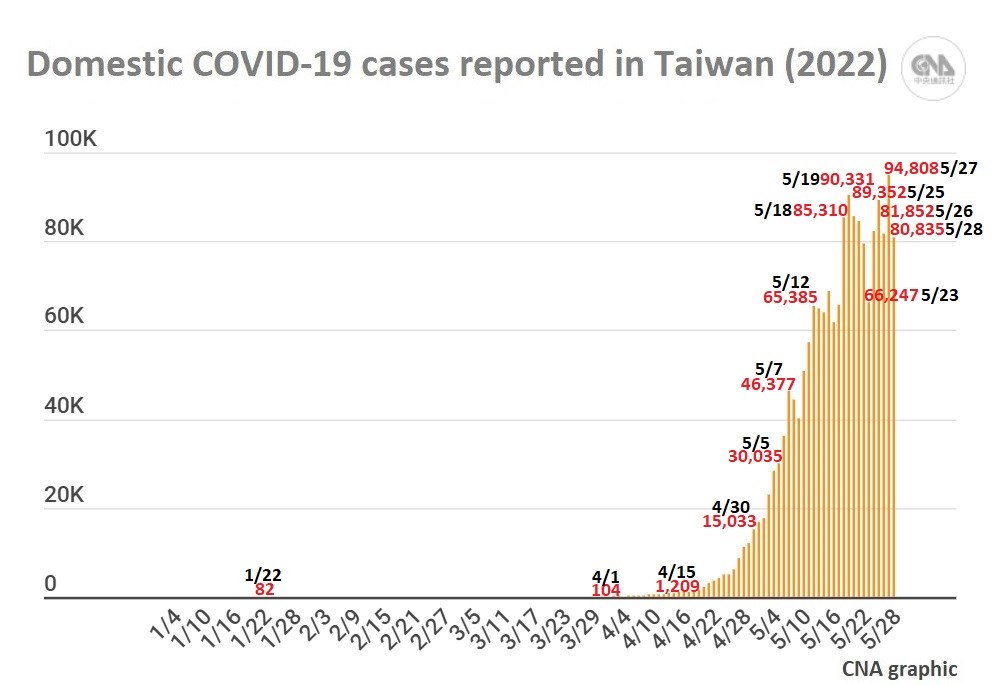 ● Taiwan shortens quarantine, grant entry to business travelers from March 7
● Taiwan to expand entry permission to professionals from March 7
● Taiwan reopens for foreign national fertility treatment from March 1
● Taiwan opens to non-scholarship language students
● Taiwan begins March with economy-minded eased COVID-19 protocol
● Ban on migrant workers from Philippines, Vietnam lifted on Feb. 15
View All