Train service in eastern Taiwan disrupted due to typhoon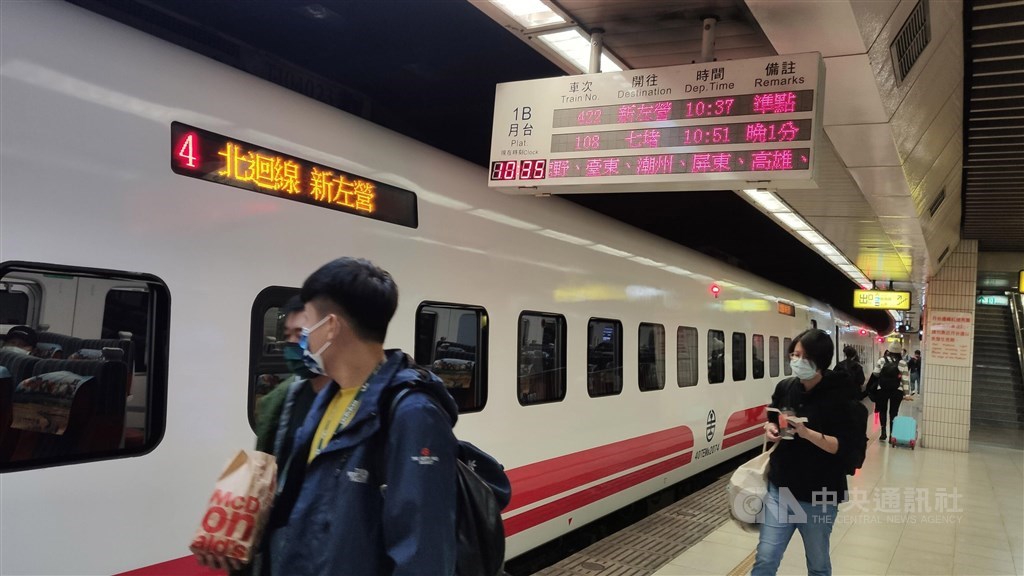 Taipei, Sept. 11 (CNA) With Typhoon Chanthu beginning to affect southeastern Taiwan, train services in that region will be partially disrupted until Sunday midnight, the Taiwan Railway Administration (TRA) said on Saturday afternoon.
According to the TRA, the last train travelling from Hualien County to Taitung County on Saturday departed at 5:54 p.m. and all train services after that would be suspended.
However, northbound trains departing from Taitung will remain in service, with only three cancelled, the TRA said. The cancelled trains are No. 445 that was scheduled to depart at 7:02 p.m., No. 317 at 7:14 p.m., and No. 323 at 9:15 p.m.
In addition, commuter trains between Hualien and Taitung will be arranged flexibly during the weekend depending on the impact of the typhoon in these areas, the TRA added.
Meanwhile, all trains scheduled to travel between Taitung and Pingtung counties after 4:55 p.m. on Saturday were cancelled.
The train services on Taiwan's east coast line are expected to resume normal service after Sunday midnight, while trains running in western Taiwan will remain intact, according to the TRA.
Similarly, the Taiwan High Speed Rail (THSR), which operates only in western Taiwan, said Saturday evening that all its train services will operate as normal on Sunday.
Meanwhile, from 10 p.m. on Saturday, no vehicles were allowed to enter the Suhua Highway, which is a section of Provincial Highway 9 that connects Suao Township in Yilan with Sioulin Township in Hualien, according to the Directorate General of Highways, which is overseen by the Ministry of Transportation and Communications.
Starting Sunday, the highway will be closed until further notice, the bureau added.
Update
Both UNI Airways and Madarin Airlines announced cancellation of all their domestic flights scheduled Sunday.