CORONAVIRUS
/
Hospitals asked to tighten visit controls as COVID-19 cases rise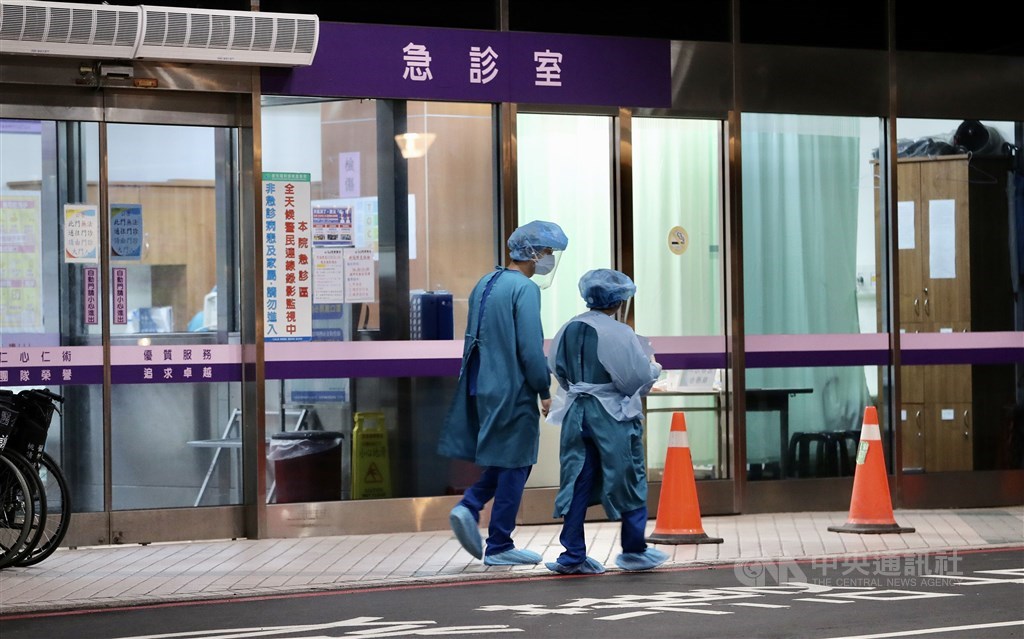 Taipei, Jan. 20 (CNA) All hospitals in Taiwan have been asked to tighten their restrictions on visits to inpatients, with immediate effect, amid a growing outbreak spawned by a cluster infection at Taoyuan General Hospital.
Inpatient visits will now be limited to one time slot per day from the existing two, with up to two people allowed to enter the hospital per visit per patient, said Health Minister Chen Shih-chung (陳時中), who heads the Central Epidemic Command Center (CECC).
Each patient can only have one caregiver stay with them at the hospital, he said.
Chen did not specify the time frame when visits will be allowed, however.
Hospitals in Taiwan generally allow inpatient visits once in the morning and again in the afternoon or early evening, with each visit limited to up to one hour.
Also, hospital visitors are now required to register their names and will be asked about their recent travel history, occupation and recent contacts to help identify new clusters, Chen said.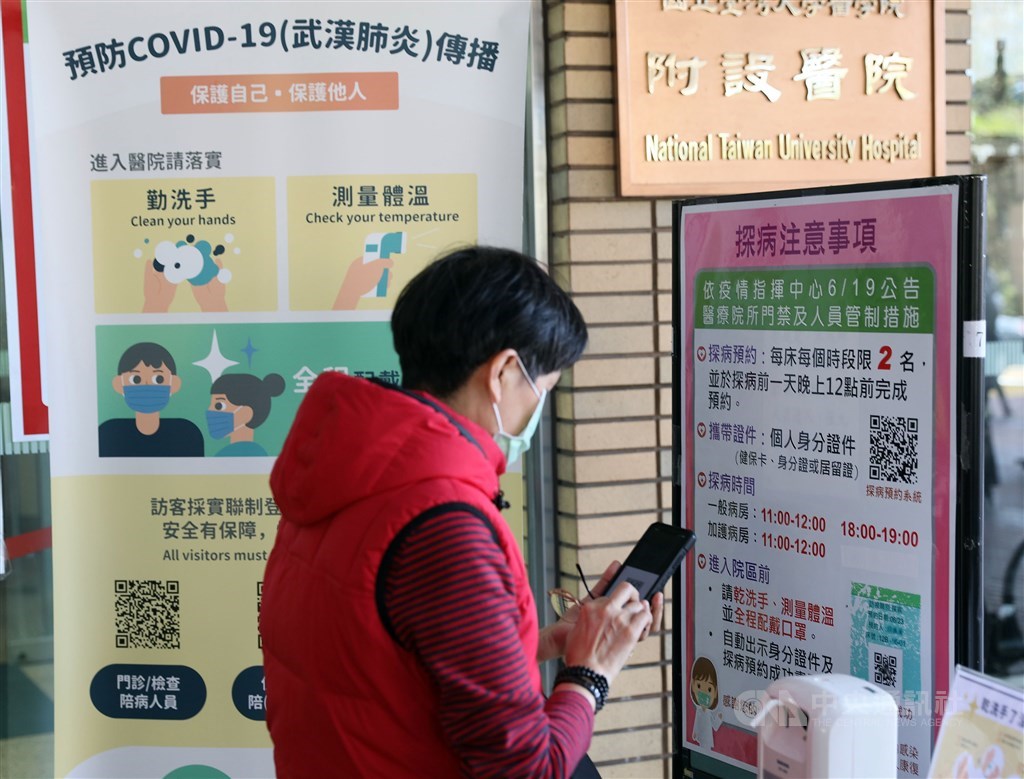 Those who are in 14-day home quarantine or home isolation or undergoing self-health management are not allowed to make such visits in principle.
But those who have been in home quarantine/isolation or followed self-health management protocols for at least one day and have shown no symptoms can make an inpatient visit with a COVID-19 negative test result, Chen said.
Though he did not explain why such an exception would be allowed, it is believed it is aimed at those who need to visit an inpatient in an emergency.
Meanwhile, Chen called on all who work at hospitals and health care institutions to wear proper personal protective equipment at work, and he also urged people to avoid visiting hospitals in general.
Chen's announcement was made after the CECC announced earlier in the day another domestically transmitted COVID-19 case linked to a recent cluster infection at Taoyuan General Hospital.
That brought the number of cases linked to the hospital to 10, according to the CECC.
View All