ELECTIONS 2022
/
DPP northern mayoral candidates tout 'capital co-living sphere'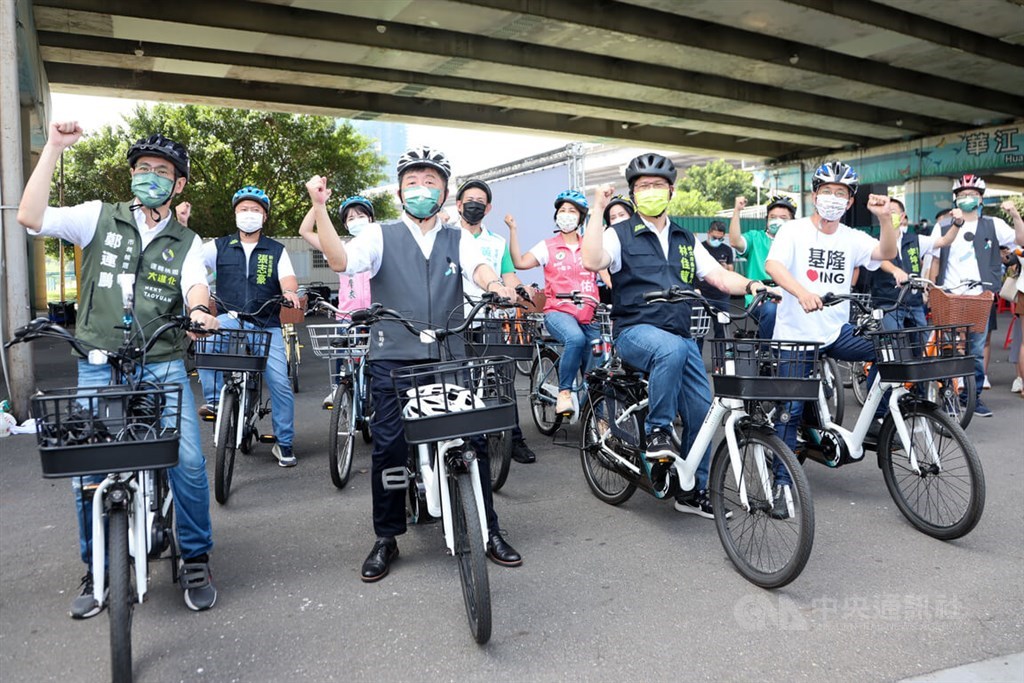 Taipei, Oct. 4 (CNA) Democratic Progressive Party (DPP) mayoral candidates for four major northern cities came together at a campaign event in New Taipei on Thursday to outline their platforms, vowing to create a "capital co-living sphere" to move Taiwan forward.
Former Health and Welfare Minister Chen Shih-chung (陳時中), who is running for Taipei mayor, said before he could deliver on his campaign promise to "help Taiwan prosper," he wanted to first help Taipei, New Taipei, Taoyuan, and Keelung prosper.
To achieve that aim, he would create a "2050 vision planning committee" that would meet regularly and be presided over by the mayors of the four cities to set out goals that the cities hope to achieve by 2050, Chen said.
He would establish a dedicated agency to form and execute plans to work toward those goals, and hold forums to ensure sufficient communication with the public while pushing policies, he said.
Some of the key areas his administration would focus on include transportation, the promotion of "green" and "smart" transportation, river remediation and flood prevention, and strengthening cross-industry collaborations, he said.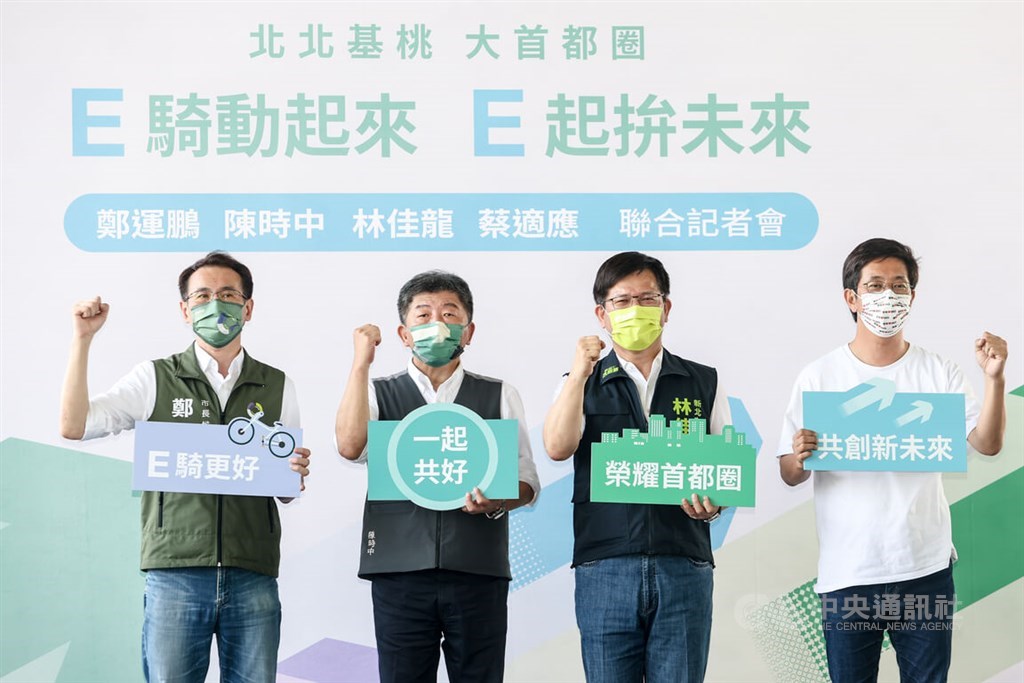 Legislator Tsai Shih-ying (蔡適應), the party's Keelung mayoral candidate, said just as Taoyuan has the Airport MRT, Keelung should also have a "seaport MRT," the creation of which would propel the "capital co-living sphere" into the ranks of first-rate metropolises worldwide.
The "capital co-living sphere," a term that dates back to at least 2016, refers to a concept of Taipei, New Taipei, Keelung and Taoyuan being governed like one single metropolis.
Furthermore, if elected, he would seek to extend the clusters of technology firms in Taipei's Neihu and Nangang districts to New Taipei's Xizhi district and further to Keelung.
In addition, he would introduce plans to broaden National Highway No. 1 to alleviate traffic congestion between Taipei and Keelung.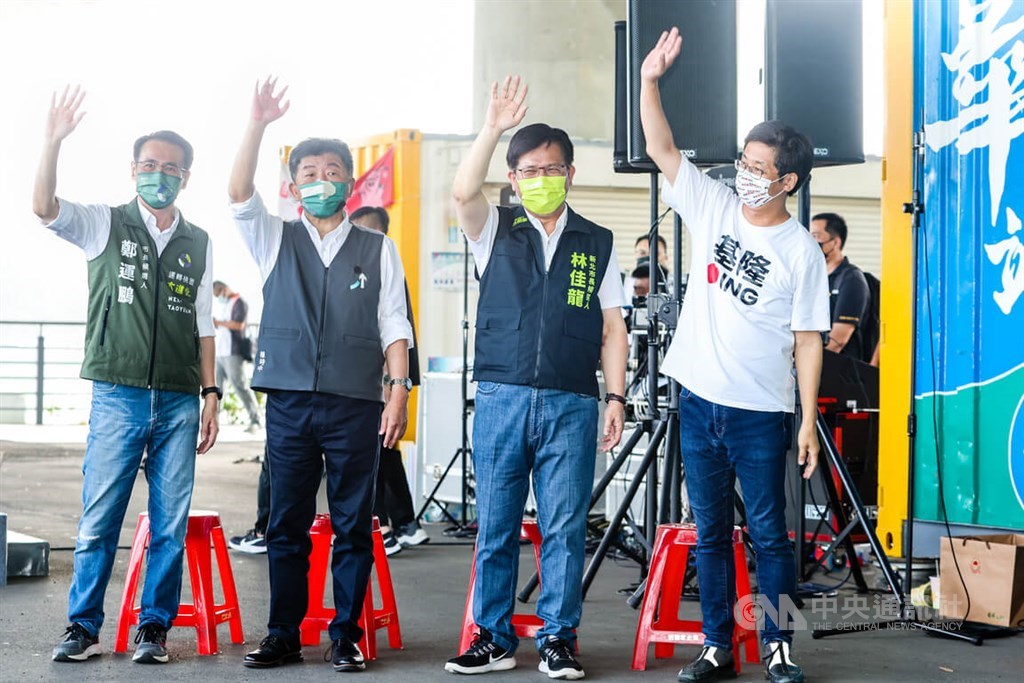 Former Transportation Minister Lin Chia-lung (林佳龍), the party's mayoral candidate for New Taipei, said a special budget must be planned to streamline development and eliminate differences between Taipei and New Taipei, whose mayors, he said, have often clashed.
This would bolster the capital co-living sphere, thereby leveraging development for all of Taiwan, he said.
Legislator Cheng Yun-peng (鄭運鵬), who is vying for the Taoyuan mayoralty, said if elected, he hoped to work with Keelung to boost logistics between Taoyuan International Airport and Keelung Port, with New Taipei to address transportation and education problems, and with Taipei to improve the quality of living for their growing number of senior citizens.
The four candidates later rode electric bikes in Huazhong Riverside Park to promote their policy of establishing a shared e-bike system as part of planned efforts to popularize green and smart transportation.
View All