Japanese lawmakers to visit Taiwan next week: MOFA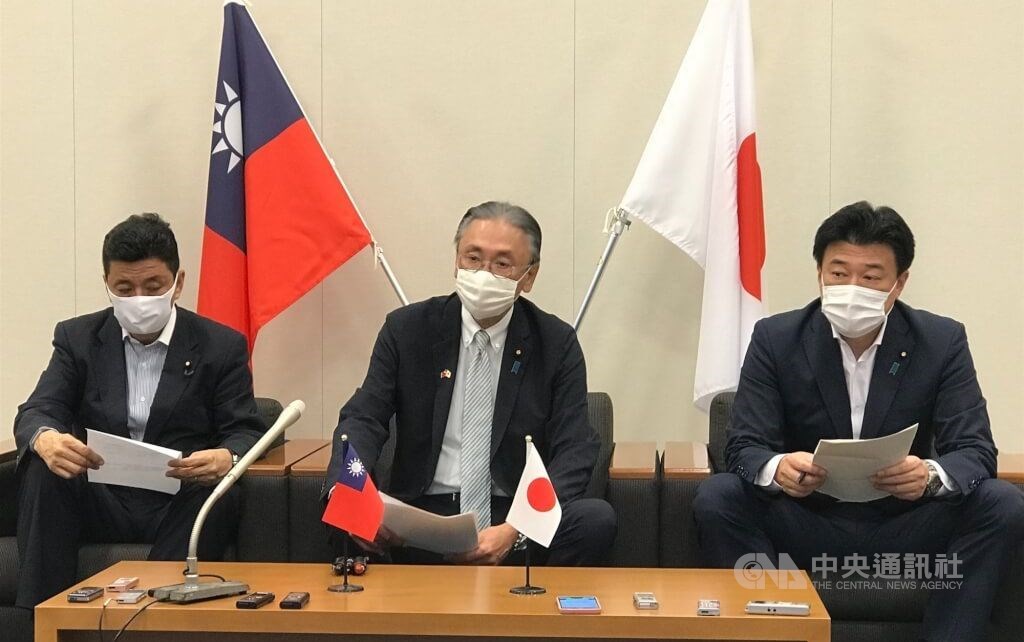 Taipei, Aug. 19 (CNA) Two leaders of a Japanese parliamentary group promoting Taiwan-Japan bilateral ties are scheduled to embark on a three-day visit to Taiwan next week, during which they will meet with President Tsai Ing-wen (蔡英文) and other top officials, Taiwan's Ministry of Foreign Affairs (MOFA) said Friday.
During their visit from Aug. 22-24, Keiji Furuya, chairman of the Japan-ROC Diet Members' Consultative Council and Minoru Kihara, the council's secretary-general, are also scheduled to meet with Vice President Lai Ching-te (賴清德), Premier Su Tseng-chang (蘇貞昌) and Legislative Speaker Yu Si-kun (游錫堃).
They are also expected to meet with Foreign Minister Joseph Wu (吳釗燮) and Taiwan-Japan Relations Association Chairman Su Jia-chyuan (蘇嘉全) to exchange views on issues related to bilateral ties.
The Japanese lawmakers are also likely to visit the grave of Lee Teng-hui (李登輝) at Wuzhi Mountain Military Cemetery in New Taipei's Xizhi District to pay their respects to the former president.
In July 2021, Furuya held the first trilateral strategic forum on economic issues and regional security between Taiwanese, U.S. and Japanese lawmakers. In March this year, he held a virtual talk between Tsai and former Japanese Prime Minister Shinzo Abe.
The council is Japan's largest parliamentary group promoting ties with Taiwan with about 260 lawmakers from different political parties, MOFA said in a statement.
Against the backdrop of autocracies attempting to assert hegemony over other countries and challenge the international order with their expansionist agenda, democracies should band together to defend freedom and democratic values, it said.
The friendship between Taiwan and Japan is evidenced by frequent people-to-people exchanges between the two countries, and the visit by Furuya and Minoru is expected to further deepen that rapport, MOFA said.