Bird-headed statue in Taipei Main Station 'bows out' after 11 years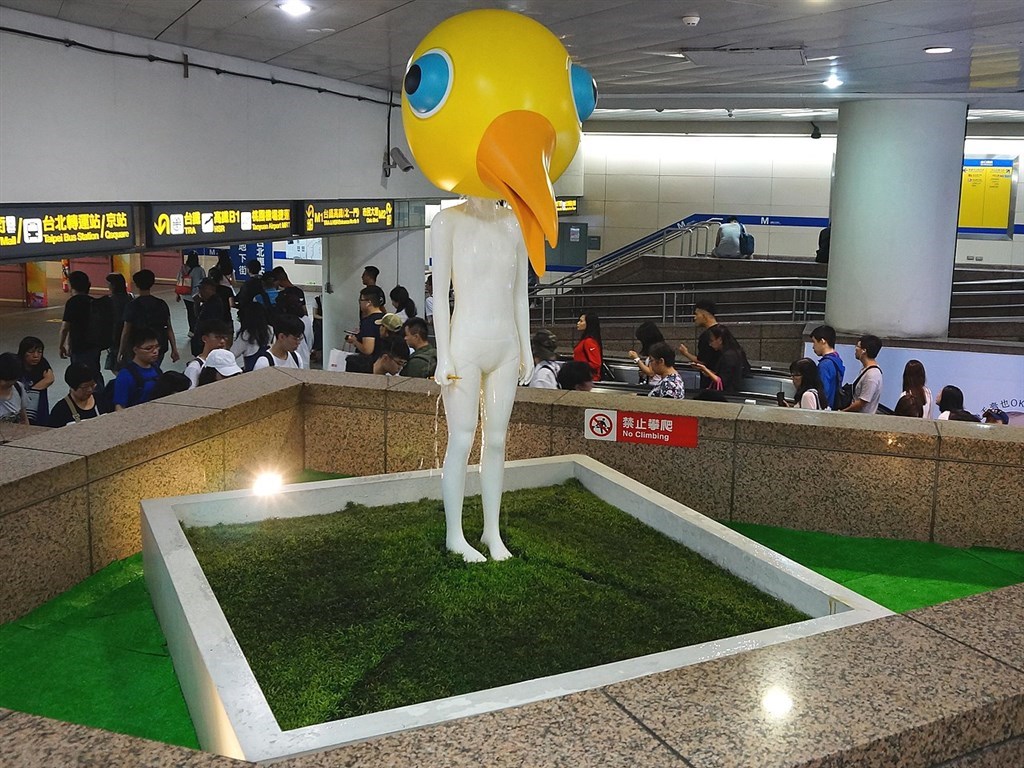 Taipei, July 14 (CNA) The artists behind the statue of a girl with a bright yellow bird head that has decorated the underground level at Taipei Main Station for 11 years, said Wednesday they hope its recent removal will focus more attention on the role of public art in Taiwan.
"The old bird has bowed out," wrote Joyce Ho (何采柔) and Craig Quintero, who created the artwork titled "Daydream," in a Facebook post in the early hours of Wednesday.
According to its description, "the surreal sculpture is an invitation to stop and smile, an invitation to dream..."
While asking jokingly in her post whether they actually created a sculpture people used as a meeting point in the underground space linking railway and metro operations, Ho thanked everyone for noticing the work, adding that it is something special when the removal of an artwork sparks reactions from so many people.
Supporting public arts is an issue that needs more attention in Taiwan, said Ho, who decided to remove the piece when Taipei's Museum of Contemporary Arts contacted the artists about annual maintenance work.
The museum, which commissioned several works between Taipei Main Station and Zhongshan metro station both at the street level and in the underground mall, pointed out that the pencil held in the hand of the girl statue was often found "mysteriously broken" in a Facebook post announcing the removal of the work on Tuesday.
Among comments to the museum's post, some people expressed sadness about the removal, with many noting that they did indeed use the statue as a meeting point, while one user said the sculpture looked scary.
In its announcement, the museum said it received most inquiries about merchandise relating to the sculpture for several years, adding that a miniature version of the artwork has already sold out.
For now, Ho said the sculpture will be put in storage, but she does not rule out displaying it again if the right offer comes along.