ASIAN GAMES
/
Olympic medalist bags Taiwan's first ever Asian Games Judo gold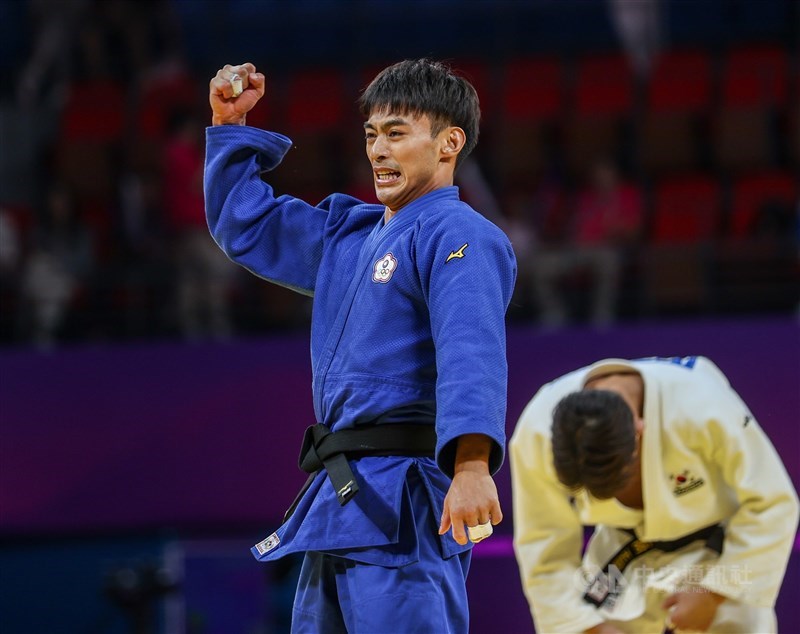 Hangzhou, Sept. 24 (CNA) Taiwanese Olympic judo medalist Yang Yung-wei (楊勇緯) won Taiwan's first gold medal at the Hangzhou Asian Games in China.
The 25-year-old Taiwanese judoka won gold after defeating Lee Ha-rim of South Korea in the finals of the men's under-60 kilogram weight class, scoring the winning point with a shoulder throw just 30 seconds from the end of the bout.
He was overcome with emotion and broke into tears soon after his victory.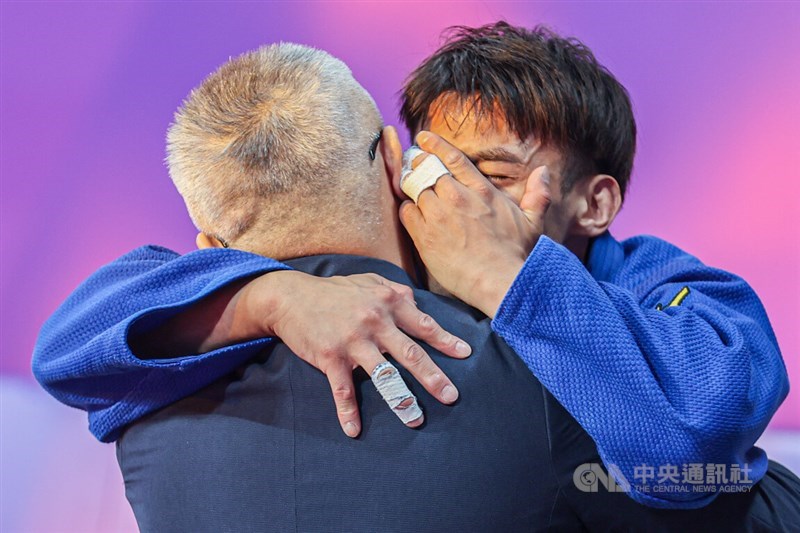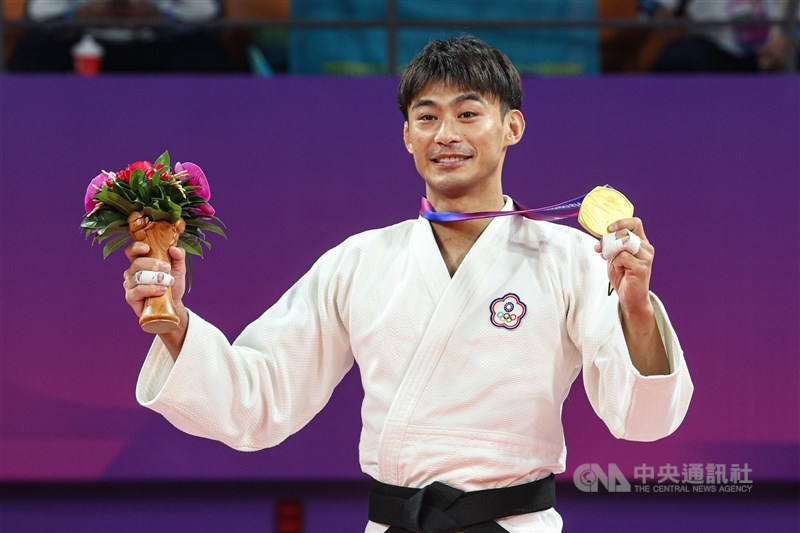 Yang's gold medal was not only Taiwan's first in Hangzhou this year but also the first ever won by Taiwan in judo at an Asian Games.
Yang, who will turn 26 on Sept. 28, became a media sensation in Taiwan when he won the country's first-ever Olympic judo silver medal in Tokyo in 2021. Local media gave him the moniker "judo heartthrob" for his looks and athletic prowess.
Related News
Sept. 25: Taiwan 'Queen of Judo' Lien Chen-ling triumphs with 'never say die' spirit
Sept. 25: For judo veteran Lien Chen-ling, fourth time the charm at Asian Games
Sept. 24: Yang Yung-wei hopes to inspire judo progress in Taiwan with Asian Games gold
Sept. 24: Taiwan opens Asian Games medal account with taekwondo bronze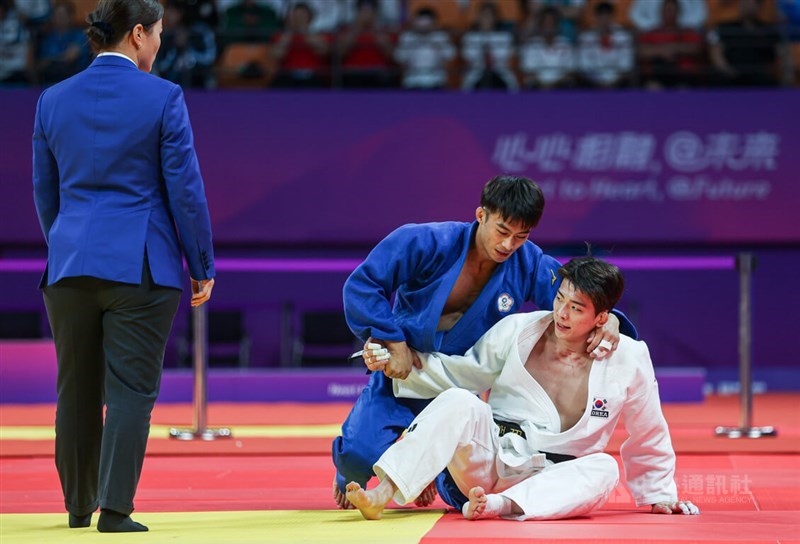 View All