Luc Besson explains why he chose Taipei to film 'Lucy'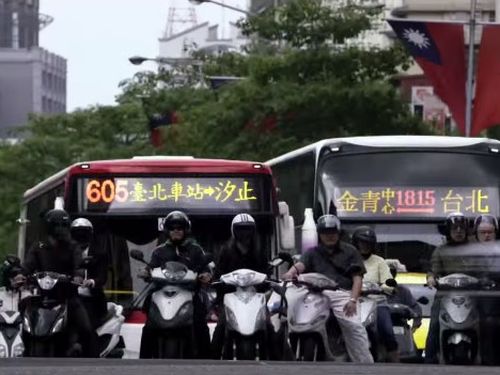 Taipei, July 10 (CNA) French director Luc Besson said in a behind-the-scenes report Thursday that he fell in love with Taipei 10 years ago when he was promoting his film "The Fifth Element" and decided to pick the city as the location for his new action thriller "Lucy."
Universal Pictures on Thursday released an exclusive, 110-second behind-the-scenes preview of "Lucy," in which Besson said he had considered other Asian cities 10 years ago when the film script was first completed, but he eventually decided on Taipei because there is no better place in the world.
The French director said he wanted the movie to be set in a fast-paced Asian city, and Taipei happened to be quite suitable.
Since it was impossible to recreate the scenes in Taipei in a studio, he had to go on location in the city, he said.
Besson said he also took into consideration the fact that not many movies in Europe or the United States have been shot in Taipei.
He said Taiwan is a good environment for filming and he has encouraged other people to consider it. Taipei residents are some of the friendliest people he has ever met and the government is highly trustworthy and helpful, Besson said.
The film footage included various sites in Taipei such as city buildings, sea views, beaches, forests and mountains - all within a 100-mile radius, according to Besson.
"Lucy," starring American actress Scarlett Johansson, was also shot in Paris and New York City.
It features Johansson as a drug mule in Taiwan who gains supernatural ability and becomes a fighting machine.
In the preview, Johansson said it was her first shoot in Taipei.
She said the city residents were friendly and she felt free to explore. In Taiwan, when the shooting of a movie starts, a religious ritual is usually held, Johansson said, adding that this was a special experience for her.
Besson is scheduled to arrive in Taiwan Aug. 18 for a two-day visit to promote the film, the distributor United International Pictures said in a statement released earlier this week.
"Lucy" will be released in Taiwan cinemas Aug. 20.