Cold wave pushes mercury down to 10°C, with chance of snow: CWB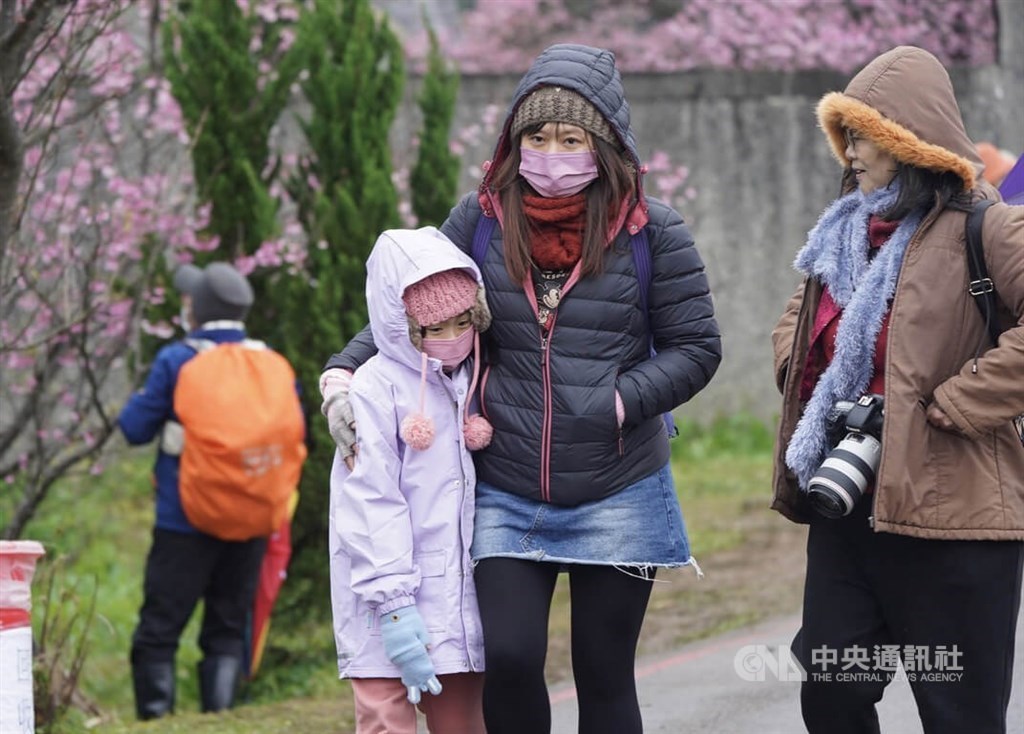 Taipei, Jan. 28 (CNA) A powerful cold front was expected to drive temperatures around Taiwan down to 10 degrees Celsius or below on Saturday, with snow already seen in several mountainous areas overnight and more snowfall expected over the weekend, according to the Central Weather Bureau (CWB).
With the cold wave moving southward, all of Taiwan would experience temperatures below 10 degrees on Saturday, with lows of about 6 degrees likely in areas north of Tainan, as well as Yilan and Hualian counties in eastern Taiwan, the CWB said.
A significant rise in daytime temperatures is unlikely in northern Taiwan where highs of 10-12 degrees are expected, while highs in other areas will be lower than Friday, with 14-17 degrees forecast in central parts of the country, as well as Hualien and Taitung in the east, and 18-21 degrees in the south, the CWB forecast.
The bureau noted a wider day-night time temperature differential is expected in areas south of Yunlin County.
The weather bureau also forecast sporadic rain in Keelung and northern coastal areas, eastern parts of Taiwan, the Hengchun Peninsula in the south, and mountainous areas in Greater Taipei, while mountains in the north and northeast at an altitude of over 2,000 meters could see snow.
The CWB reminded motorists to be extra vigilant when travelling on frosty roads that could be very slippery.
As a result of the cold wave, snow fell in high mountain areas of Taiwan Friday night, including Wuling Farm in Taichung, where it snowed for about two hours, according to the farm management.
In addition, Ssuyuan Pass on the border of Taichung and Yilan along the No.7 Provincial Highway was covered by a light layer of snow, it said.
In Hsinchu County, snow was also seen in high-altitude areas around Jianshi Township but stopped on Saturday morning, according to the owner of the Green Wood restaurant, which sits around 1,450 meters above sea level.
The restaurant owner posted images of soft rime ice on trees outside the eatery on social media in the morning.
The owner said that temperatures reached minus 3 degrees at 7:30 a.m. Saturday, with the mercury falling to minus 5 degrees around 9:30 a.m., adding that there is still a chance of snowfall, if there is sufficient moisture.
Soft rime was also seen in Taipingshan National Forest Recreational Area in Yilan County Saturday morning at about 1,900 meters above sea level, attracting numerous tourists.