CORONAVIRUS
/
Taiwan to receive updated Moderna vaccine Friday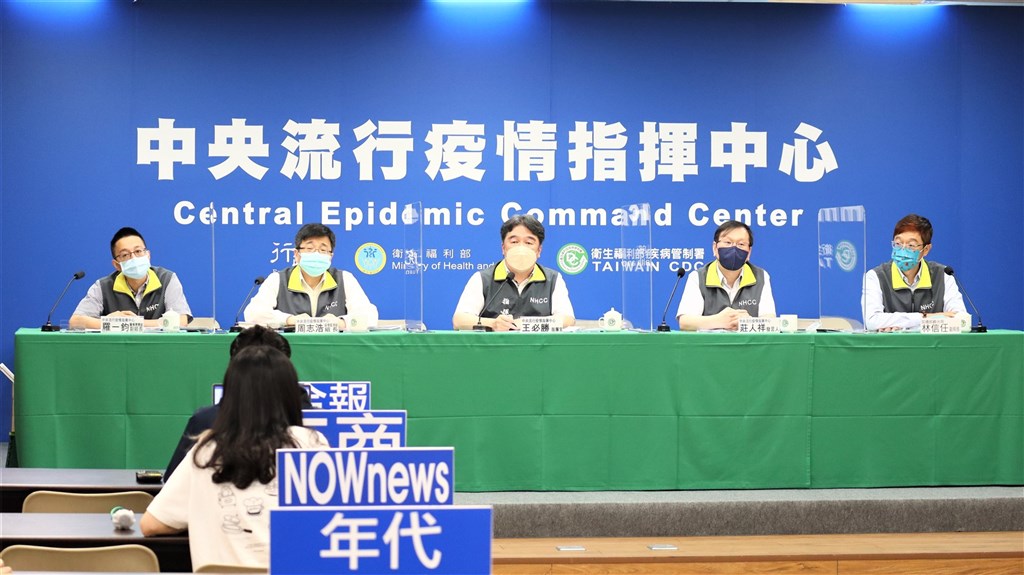 Taipei, Sept. 14 (CNA) Taiwan will receive its first shipment of second-generation Moderna bivalent COVID-19 vaccines Friday, with the rollout of the 800,000 doses slated to start Sept. 24-25 at the earliest, the Central Epidemic Command Center (CECC) said Wednesday.
Taiwan's Food and Drug Administration (FDA) granted emergency use authorization (EUA) earlier this month for the updated Moderna vaccine, which targets both the original strain of COVID-19 from 2020 and the Omicron subvariant BA.1.
Over 65s and immunocompromised adults will be the first to receive doses of the second-generation vaccine as a booster, per Taiwan Advisory Committee on Immunization Practices (ACIP) guidelines.
Those at high risk of catching COVID-19 -- including individuals aged 50-64 and adults who need to travel overseas as well as airport, port, and frontline medical workers -- will be next in line for the next generation vaccine, the CECC said.
The CECC added that individuals should wait at least three months from their last COVID-19 vaccine dose before receiving a booster.
Meanwhile, CECC head Victor Wang (王必勝) told a daily press briefing that the authorities needed more data before bivalent vaccines targeting the BA.5 subvariant of COVID-19 could be granted an EUA.
Despite Taiwan's recent surge in COVID-19 cases -- believed to made up in large part by BA.5 infections -- Wang said animal-based efficacy studies from Pfizer and BioNTech were insufficient to grant an EUA for vaccines targeting the subvariant.
Wang added that Pfizer, BioNTech, and Moderna had given the FDA a date of late September for submitting the requisite data for an EUA.
Using animal and lab data to solicit regulatory approval for retooled vaccines, such as was done in the United States for BA.5 shots, is not without precedent -- it is done regularly for flu vaccines that are revamped each year to combat new variants, according to a France 24 report.
If the data for EUA approval arrives in time, the government expects to take delivery of a BA.5-specific vaccine in November by the earliest, Wang said.
Also on Wednesday
Sept. 14: Daily number of new COVID-19 in Taiwan approaches 50,000
Sept. 14: Taiwan researchers find possible key to encephalitis in child COVID cases
Sept. 14: Health expert urges people to get fully vaccinated amid COVID-19 surge
Related News
Sept. 8: Girl to receive NT$3 million payout for adverse COVID vaccine reaction
Sept. 8: Taiwan's ACIP head thinks it's time to end quarantine for arriving travelers
Sept. 2: Taiwan grants EUA for 2nd-generation Moderna COVID-19 vaccine
Aug. 28: Taiwan begins rollout of Pfizer-BNT vaccines for young children
Aug. 24: Omicron subvariant-induced outbreak forecast to peak earlier: CECC
View All