Ex-Labor Ministry official sentenced to 9 years in labor fund scandal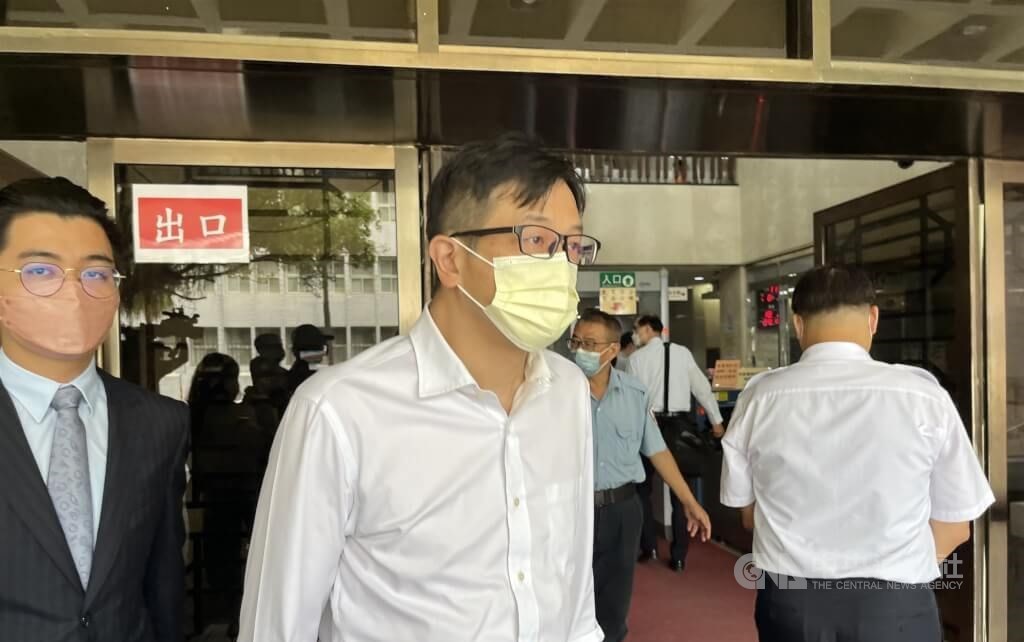 Taipei, Aug. 19 (CNA) A former senior official in the Ministry of Labor has been sentenced to nine years in jail for his role in a labor fund scandal in which he manipulated the share price of select stock to allow PJ Asset Management Co. to make more than NT$500 million (US$16.67 million) in profit, the Taipei District Court said Friday.
In a ruling, the court said Yu Nai-wen (游迺文), former head of the domestic investment division of the MOL's Bureau of Labor Funds (BLF), manipulated the share price of Far Eastern Department Co. to benefit PJ Asset Management, and in turned used the investment company's economic and political influence to help him get a promotion.
The court said Yu's behavior seriously failed to live up to the standards to which public officials are subject, violating the Securities and Exchange Act and the Anti-Corruption Act. As a result, he was stripped of his civil rights for five years in addition to the nine-year sentence.
Starting in July 2020, Yu colluded with JP Asset Management investment executive Chiu Yu-yuan (邱裕元) by instructing Uni-President Assets Management Corp. and Fuh Hwa Securities Investment Trust Co. to use labor funds to buy into Far Eastern Department Store shares.
Taking advantage of higher Far Eastern Department Store shares, JP Asset Management unloaded its holding of the stock and pocketed about NT$539 million in profit.
According to the court, shares in Far Eastern Department Store rose to NT$24.95 at the close on Nov. 27, 2020, from a closing price of NT$18.15 on June 19, 2019, up 37.37 percent, compared with a 6.25 percent increase in the retail sector on the main board and a 28.69 percent increase on the benchmark Taiex, the weighted index of the Taiwan Stock Exchange.
Citing LINE correspondence between Yu and Chiu as evidence, the court said the former MOL official attempted to use JP Asset Management's influences to allow him climb the career ladder in the BLF.
The court also sentenced Chiu to eight years in jail and suspended his civil rights for four years, while PJ Asset Management CEO Daniel Tarng (唐楚烈), who worked with Chiu to manipulate Far Eastern Department Store's share price, received an eight-year sentence.
Meanwhile, Fuh Hwa Securities Investment Trust Chief Investment Officer Chiu Ming-chiang (邱明強), fund manager Liu Chien-hsien (劉建賢), and analyst Chen Chou-lun (陳周倫) were sentenced to four years, three years and eight months, and 10 months in jail, respectively.
Uni-President Assets Management Senior Vice President Chueh Chih-chang (闕志昌) and fund manager Sun Min-cheng (孫民承) were each sentenced to three years and eight months in jail, while fund manager Kuo Shih-ching (郭士慶) and analyst Yu Chien-yeh (俞建業) received jail sentences of three years and four months, and eight months, respectively.
However, Capital Investment Trust Corp. Vice President Hsieh Chih-ying (謝志英) and analyst Tang Ming-chen (湯明真), who were also indicted in the case, were found not guilty.
The court has ordered the seizure of NT$539 million in illegal profits made by PJ Asset Management.
The case is subject to appeal.