Taiwan to subsidize early screening for lung cancer from July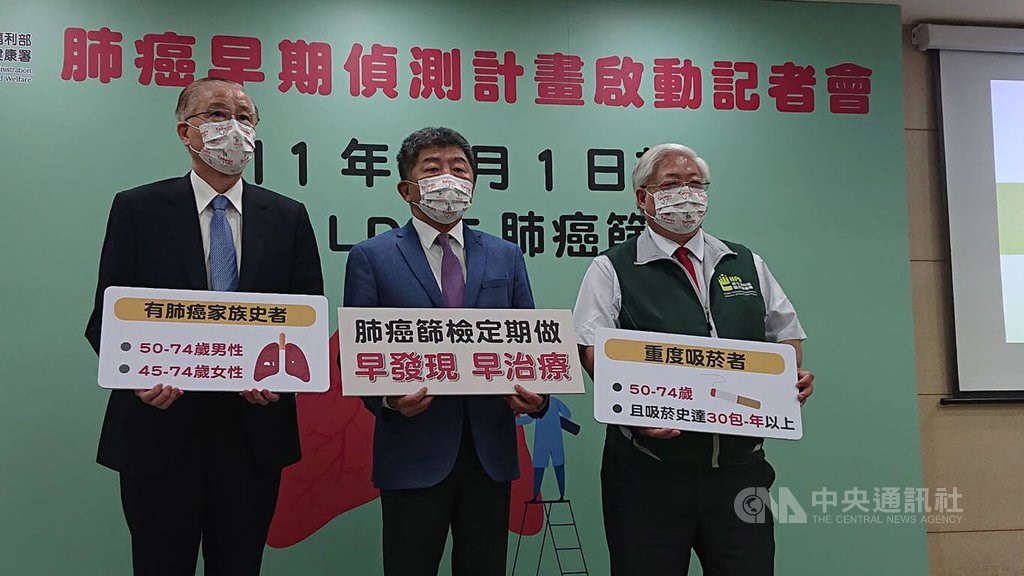 Taipei, June 29 (CNA) People at high risk of contracting lung cancer will be eligible to receive a NT$4,000 (US$135) subsidy every two years from July amid Taiwan's efforts to curb the disease, which is the leading cause of cancer mortality in the country, the Ministry of Health and Welfare said Wednesday.
High risk groups are required to use the subsidy to pay for LDCT (low-dose computed tomography) scanning every two years, which is recognized worldwide as an effective tool for the early detection of lung cancer, the ministry said.
To qualify, applicants must either have a family history of lung cancer, be a 50-74 year old male or 45-74 year old female; or heavy smoker, it said.
Heavy smokers are defined as individuals, aged 50-74, who smoke more than 30 packets of cigarettes per year and are willing to quit, or quit but started again after less than 15 years not smoking, according to the ministry.
The lung cancer screening project targeting high risk groups is the first of its kind in the world and is expected to screen 18,000 people this year, the ministry said.
Last year, 9,629 people died of lung cancer in Taiwan, accounting for 19.2 percent of all cancer-related deaths, the ministry said, adding that the introduction of LDCT is expected to reduce the lung cancer mortality of heavy smokers by 20 percent.