CORONAVIRUS
/
'Hidden' COVID cases to spike if daily infections hit 150,000: Chen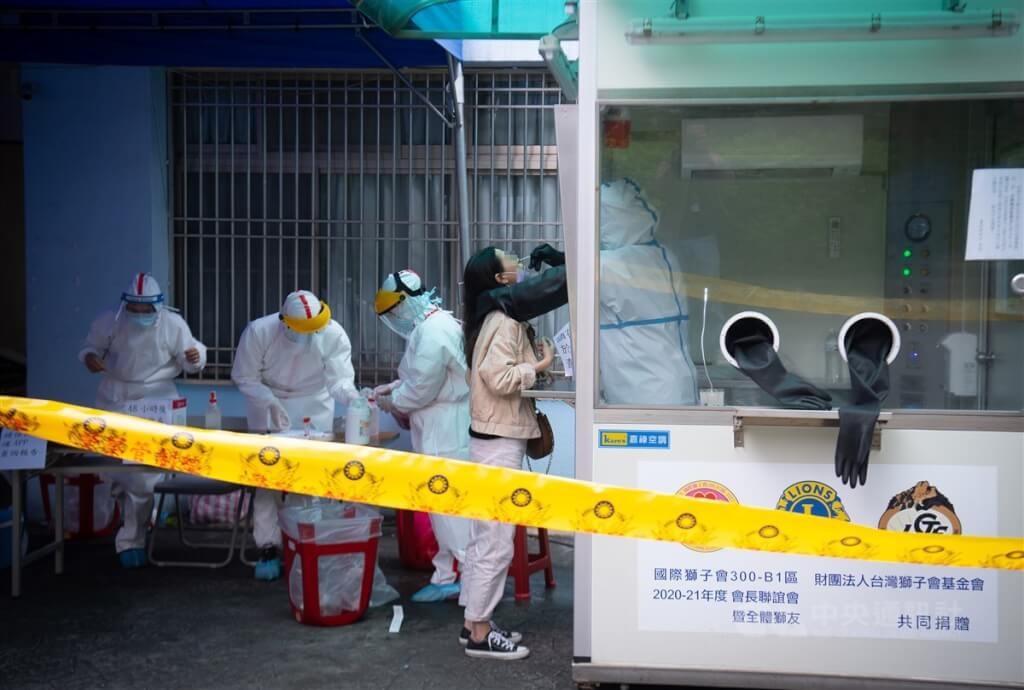 Taipei, May 5 (CNA) Health Minister Chen Shih-chung (陳時中) said Thursday that if Taiwan's daily confirmed COVID-19 cases rise to 130,000 or 150,000, the number of cases going undetected would be likely to increase "significantly."
Chen made the comments after the Ministry of Health and Welfare estimated in a report to the Legislature that morning that the number of new daily cases would rise to between 54,000 and 102,000 by May 11.
At a press briefing later that day, Central Epidemic Command Center (CECC) spokesman Chuang Jen-hsiang (莊人祥) explained that the range was based on an assumed R number of 2, which works out to around 75,000 new infections on May 11.
The R number is the number of people that one infected person passes a virus to, on average.
Update (May 7)
●Quarantine cut to 7 days for mild, asymptomatic COVID-19 cases: CECC
●Taiwan rolls back quarantine rules for contacts of COVID-19 patients
During the press conference, Chen was asked about Taipei Mayor Ko Wen-je's (柯文哲) warning that the reported daily case numbers would soon be "meaningless," as infections are on track to exceed the country's testing capacity.
In response, Chen said Taiwan is currently testing around 85,000 people per day and has the capacity to test up to 200,000, meaning that there probably aren't large numbers of cases going undetected due to insufficient testing.
"However, if daily confirmed cases climb to 130,000 or 150,000, at that time the number of hidden cases would likely increase significantly," he said.
Notably, those figures fall well within a projection the CECC issued earlier this week, which estimated that the current outbreak would peak between a low of 100,000 and a high of 200,000 new cases per day.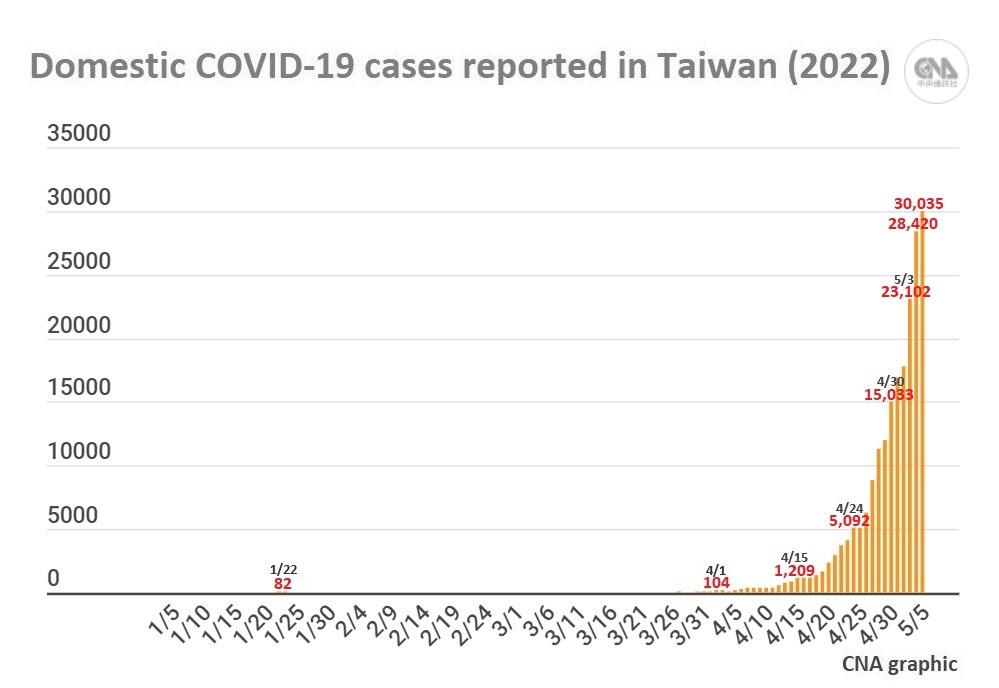 Meanwhile, in its report to the Legislature, the Health Ministry cautioned that based on the experiences of other countries, the number of severe cases and deaths from COVID-19 rises at a two to three-week lag behind a spike in cases.
As of May 3, Taiwan had recorded 173,942 COVID-19 cases and 876 deaths, equivalent to a death rate of around 0.5 percent, with people aged 60 and above accounting for 88 percent of fatalities, the report said.
On Thursday, Taiwan reported 30,106 new COVID-19 cases and five deaths from the disease, according to the CECC.
Related News
May 5: Taiwan reports 30,106 new COVID-19 cases, 5 deaths
May 5: Rapid test positives to be counted as confirmed COVID cases from May 12
May 3: Opposition parties urge government to boost COVID-19 testing capacity
May 2: Symptomless people to face restrictions in getting PCR test
April 28: Nearly 60,000 COVID-19 rapid test kits sold in 2 hours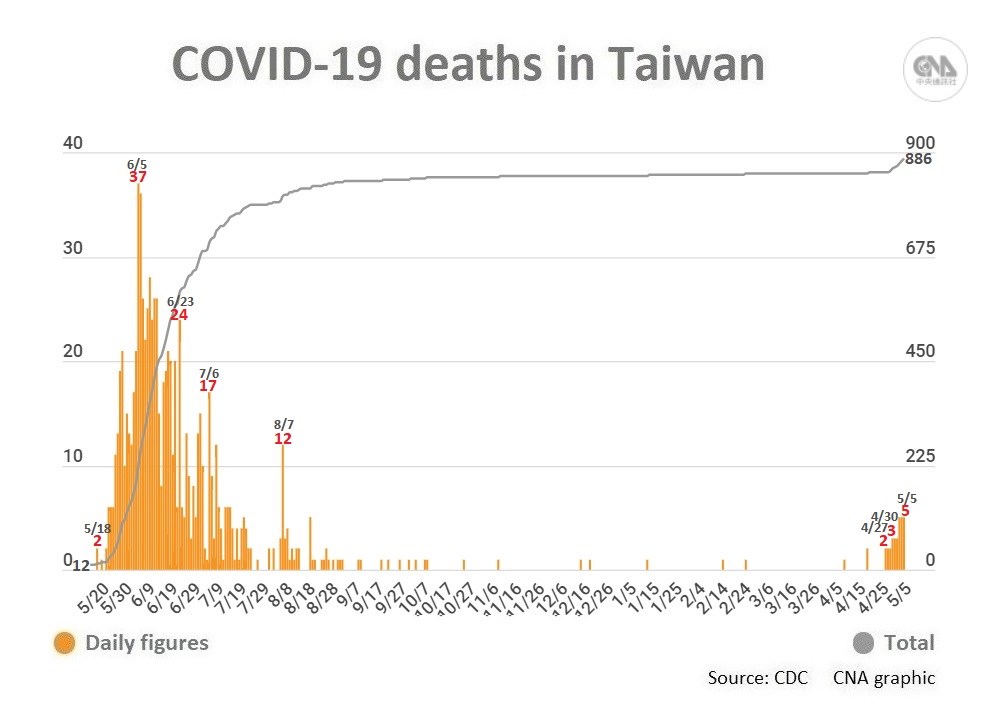 View All