CORONAVIRUS
/
Taiwan to maintain current mask mandate through May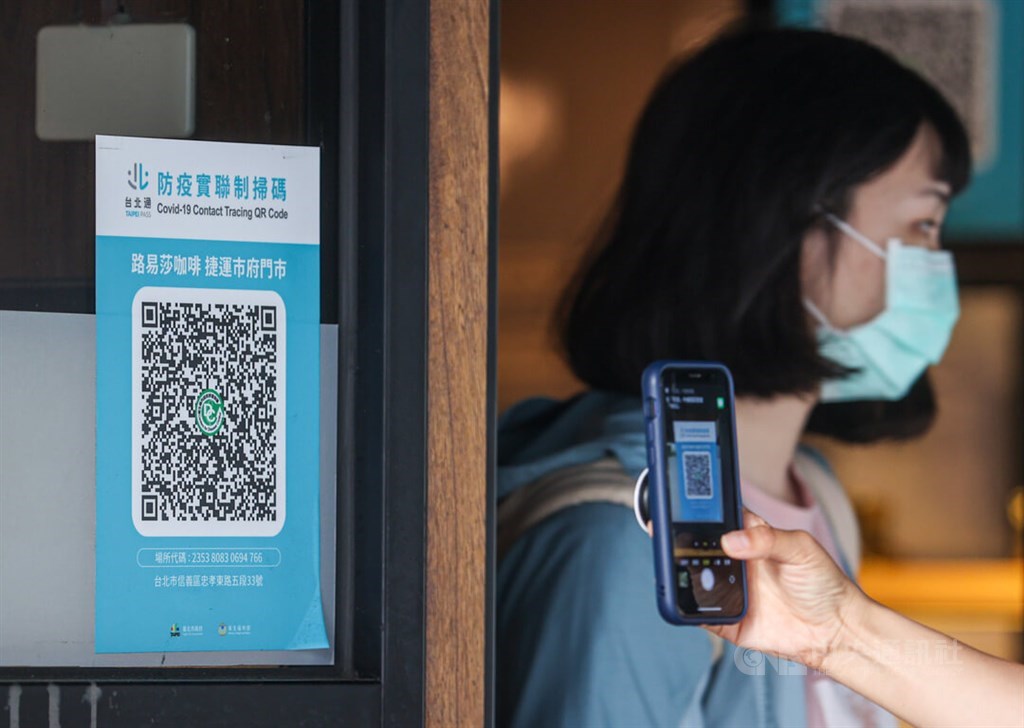 Taipei, April 26 (CNA) Taiwan will maintain its existing mask mandate through the month of May as COVID-19 cases are expected to continue rising, the Central Epidemic Command Center (CECC) said Wednesday.
The current mask mandate requires people to wear a mask at all times when they are outside of their homes, though there are many exceptions that will be kept despite the rising caseload.
People are currently exempt from wearing masks when eating or participating in water-related activities, when in outdoor spaces with very few people, such as forests and fields, or when exercising indoors or outdoors, taking individual or group photos indoors or outdoors, or driving alone or with family members in a car.
People will also still be allowed to eat on trains, intercity buses, ferries, and on domestic flights, while food sampling will continue to be permitted at markets, the CECC said.
Masks will remain mandatory while singing karaoke, and individuals attending banquets will continue to be banned from going from table to table and toasting guests, according to the CECC.
Simplified contact tracing
Health Minister Chen Shih-chung (陳時中) said at Wednesday's CECC press briefing that the main changes in Taiwan's COVID-19 rules for May are the simplification in contact tracing procedures and the shortening of quarantine periods for contacts of people confirmed to have COVID-19.
Those two measures were introduced on Monday and Tuesday, respectively.
Another change, to take effect Wednesday, will be the elimination of the text message-based service launched by the government for people to leave their contact information when entering a public venue.
The service no longer provides much benefit as contact tracing has now been limited to include only a person's close contacts, Chen said.
Chen urged people to instead use the Taiwan Social Distancing app (Google Android / Apple iOS), which uses bluetooth technology to alert users if they have been in contact with a person who has tested positive for COVID-19.
Update
May 7: Quarantine cut to 7 days for mild, asymptomatic COVID-19 cases: CECC
May 7: Taiwan rolls back quarantine rules for contacts of COVID-19 patients
May 5: Rapid test positives to be counted as confirmed COVID cases from May 12
May 3: Taiwan to shorten quarantine for arriving travelers from 10 to 7 days
May 2: Symptomless people to face restrictions in getting PCR test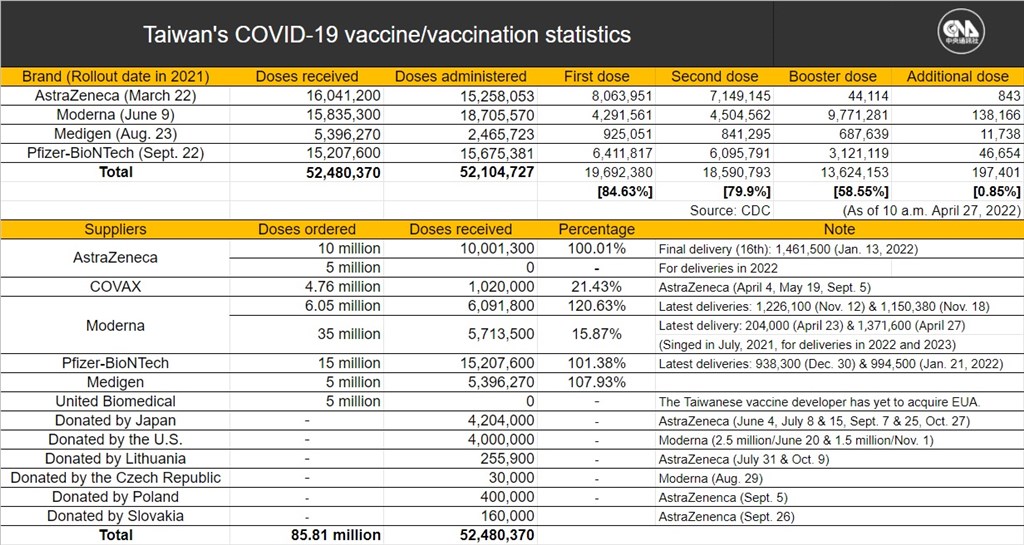 Also on Wednesday, a shipment of the Moderna COVID-19 vaccine arrived in Taiwan at 5:21 p.m.
The CECC said the shipment contained 1.3716 million doses and will expire on July 3.
Taiwan signed a deal with Moderna to purchase 35 million vaccine doses in 2022 and 2023. Of the 20 million doses expected to arrive this year, 5.71 million have been delivered so far, the CECC said.
Related News
April 28: COVID-19 contacts to receive fewer free tests during '3+4' quarantine
April 28: Nearly 60,000 COVID-19 rapid test kits sold in 2 hours
April 27: Taiwan relaxes quarantine rules for airline crew members
April 27: Taiwan reports 8,923 COVID-19 cases, two deaths
April 26: New '3+4' quarantine rule for contacts of COVID cases
April 21: Rapid testing to replace preventive quarantine: health minister
April 12: CECC repeats call to use social distancing app as COVID cases rise
April 7: Taiwan suspends some COVID contact tracing, adopts new control model
View All