Rain forecast for northern Taiwan throughout Friday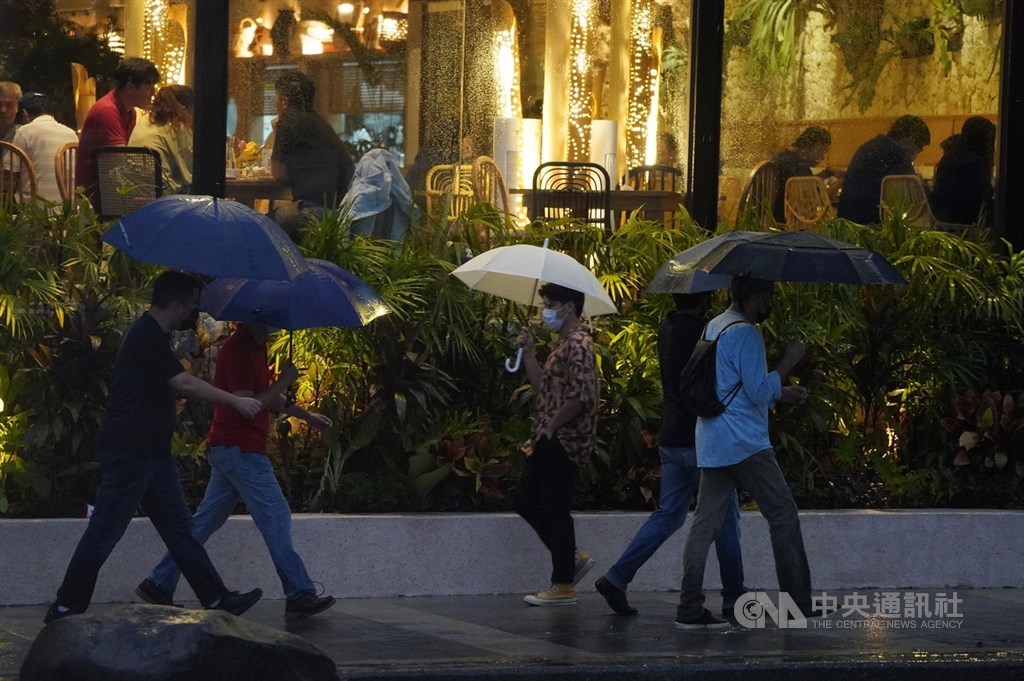 Taipei, Oct. 22 (CNA) Northern Taiwan could see rain throughout Friday due to seasonal winds and moisture moving in from China, with temperatures ranging from 18-21 degrees Celsius, according to the Central Weather Bureau (CWB).
The bureau has issued extremely heavy rain warnings for New Taipei and Keelung, where precipitation of over 200 millimeters in 24 hours or over 100 mm in three hours are likely.
Meanwhile, mountainous areas in Taipei can expect to see rainfall of over 80 mm in 24 hours or more than 40 mm in one hour, the bureau said, cautioning against possible mudslides and falling rocks.
There is also a chance of rain in northeastern, eastern and southeastern Taiwan, as well as in mountainous areas in central parts of the country, with cloudy skies forecast elsewhere, the CWB said.
Daytime highs on Friday could hit 21 degrees in northern Taiwan, 28-30 degrees in southern Taiwan, and 25-27 degrees in eastern, southeastern and central Taiwan, according to the bureau.
Lows are expected between 18-19 degrees in northern Taiwan and 19-21 degrees elsewhere, the CWB said.
The rainy weather is likely to last into Sunday, with lows of around 17 degrees forecast in northern Taiwan, said Wu Der-rong (吳德榮), a meteorologist and adjunct associate professor of atmospheric sciences at National Central University.
Drier and warmer weather will return from next Monday to Thursday as northeastern winds weaken, with showers limited to parts of Greater Taipei, northeastern and eastern Taiwan, Wu said.