Autopsies show Medigen recipients died of aortic dissection, heart disease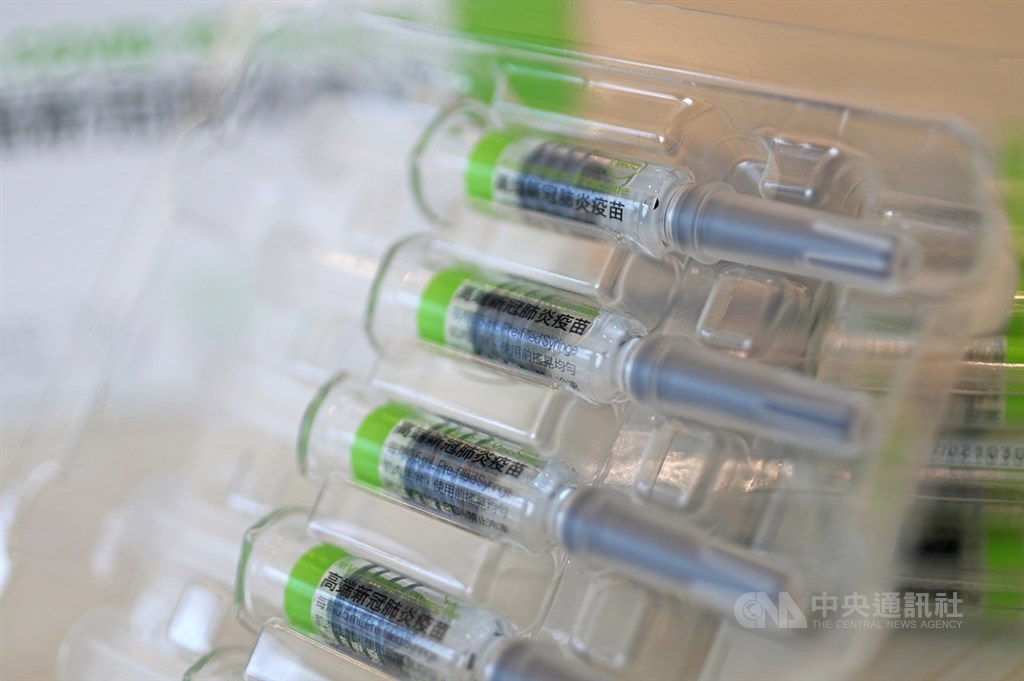 Taipei, Aug. 31 (CNA) The Central Epidemic Command Center (CECC) on Tuesday said three people who reportedly died after receiving a locally produced COVID-19 vaccine died either of an aortic dissection or heart disease, citing autopsy results.
Since the rollout of the vaccine produced by Medigen Vaccine Biologics Corp. began in Taiwan last Monday, there have been six deaths among its 648,678 recipients, according to CECC data.
Autopsies have been performed on three of the deceased to determine cause of death, CECC spokesman Chuang Jen-hsiang (莊人祥) told CNA.
Two died of an aortic dissection, a serious condition in which a tear occurs in the inner layer of the body's main artery, including a 56-year-old Malaysian-born columnist surnamed Lu (陸) and a Keelung resident in her 40s.
The CECC said Lu fell unconscious on Aug. 24, the day after being vaccinated and was later pronounced dead at the hospital, while the woman in Keelung developed chest pains and numbness in her limbs hours after receiving the Medigen jab on Aug. 24, and died later the same day in hospital.
The third person, a Taoyuan resident in his 40s, died on Aug. 25 of coronary heart disease combined with a myocardial infarction, Chuang said.
According to the CECC, the man passed out while he was at work two days after being vaccinated and died on the way to hospital.
However, whether there is any connection to the Medigen vaccine will not be determined until a panel of experts look at the autopsy reports in more detail, Chuang said.
Meanwhile, the families of another two people reported to have died after obtaining a Medigen shot have chosen not to conduct autopsies, while that of the other fatality has not made a decision, he added.
As of Tuesday, a total of 685 people had reportedly died within hours or up to a few weeks after receiving a COVID-19 vaccine in Taiwan, 550 recipients of the AstraZeneca vaccine and 129 of the Moderna brand, CECC data showed.
Currently, no deaths have been ruled by the panel to be directly linked to COVID-19 vaccines, according to the CECC.
In the meantime, more than 10.9 million vaccine doses have been administered in Taiwan, including 6.5 million AstraZeneca and 3.7 million Moderna shots, CECC data shows.