CORONAVIRUS
/
Taiwan reports 14 new COVID-19 cases, two deaths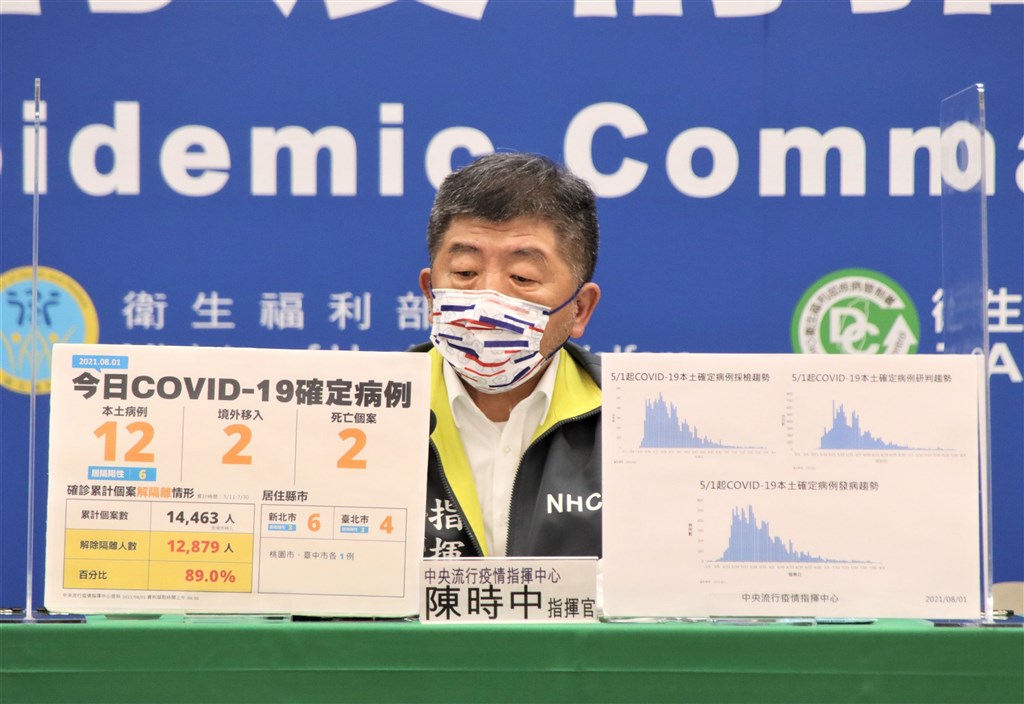 Update: COVID cluster at Chiayi factory seems under control: health minister
Taipei, Aug. 1 (CNA) Taiwan on Sunday reported 14 new cases of COVID-19 -- 12 transmitted domestically and two contracted overseas -- and two deaths from the disease, according to the Central Epidemic Command Center (CECC).
Of the domestic cases, six were reported in New Taipei, four in Taipei, and one each in Taoyuan and Taichung cities, the CECC said.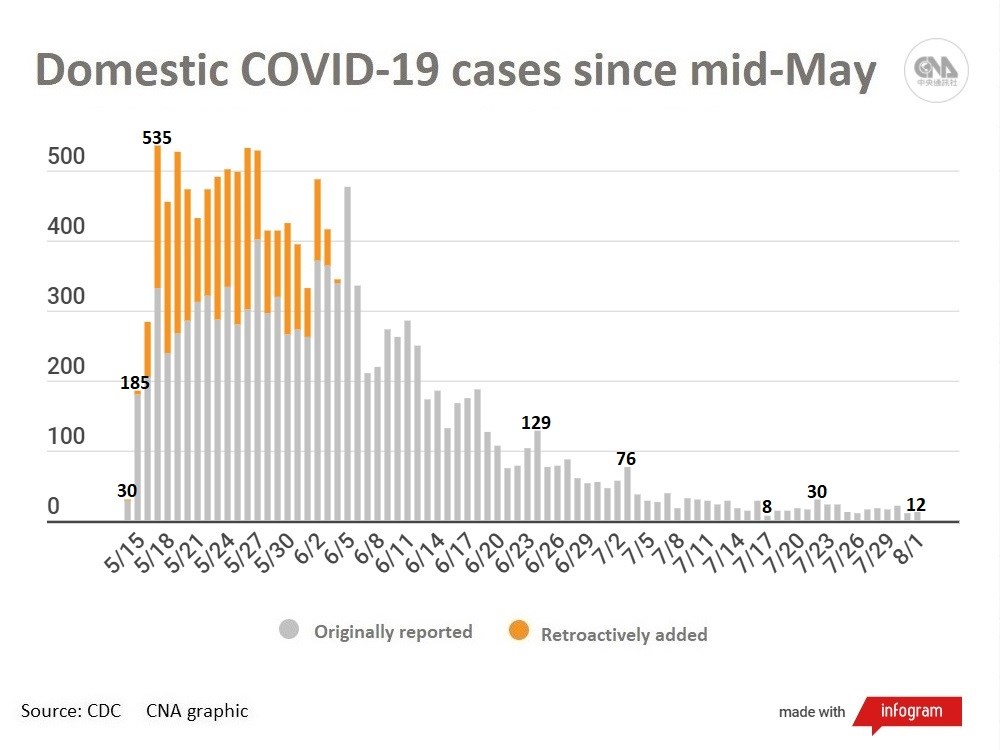 The two imported cases were Taiwanese who recently returned home, one from India on July 10, and the other from Mexico on July 21, according to the CECC.
Meanwhile, the two people who died were both males, one in his 70s, and the other in his 60s, the CECC said.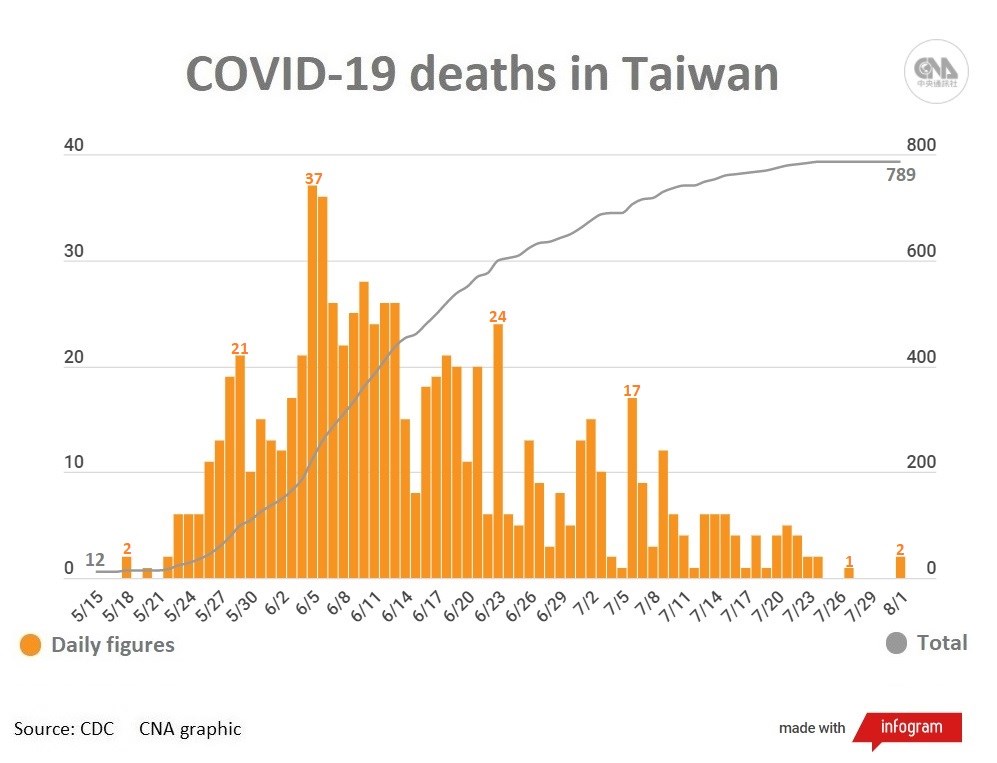 The new COVID-19 cases bring the total in Taiwan to 15,688, of which 14,202 are domestic infections reported since May 15, when the country first recorded more than 100 cases in a single day.
To date, 789 people have died of COVID-19 in Taiwan, including 777 since May 15.
Recent cases
July 31: Taiwan reports 12 new COVID-19 cases, zero deaths for 4th straight day
July 30: Taiwan reports 25 new COVID-19 cases, including a factory cluster in Chiayi
July 29: Taiwan reports 18 new COVID-19 cases, zero deaths for 2nd straight day
July 28: Taiwan adds 18 new domestic COVID-19 cases; no deaths reported
July 27: Taiwan records 17 new COVID-19 cases, receives new AZ vaccine delivery 
View All