Heavy rain warnings for 9 cities, counties due to approaching typhoon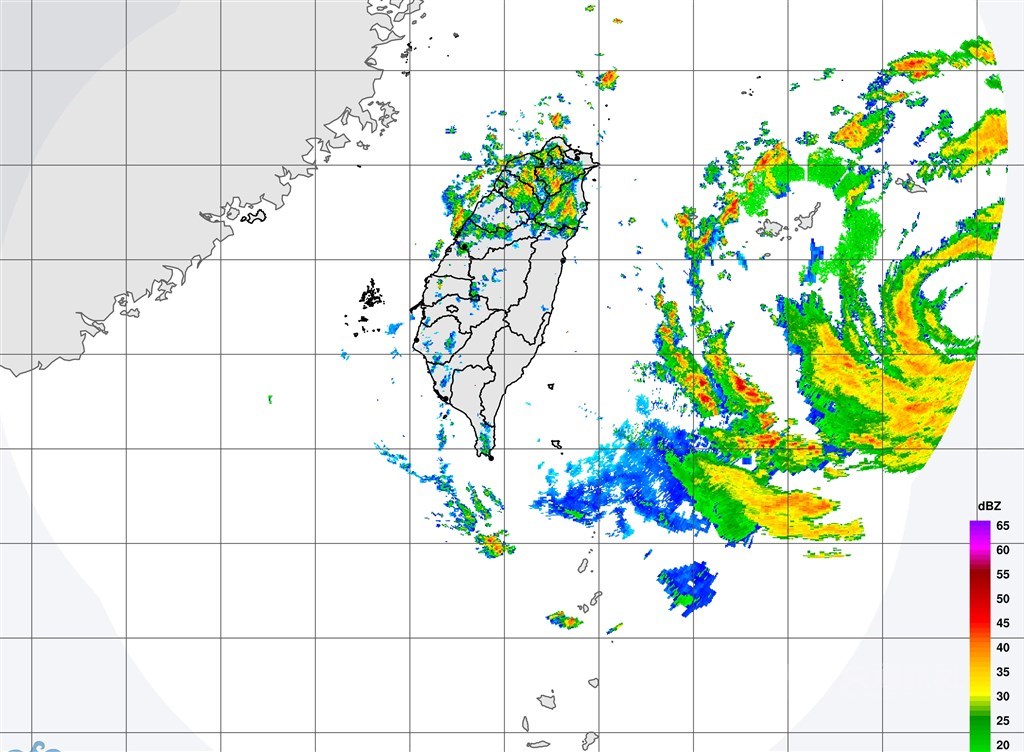 Taipei, July 22 (CNA) The Central Weather Bureau (CWB) issued rain alerts for nine cities and counties on Thursday, warning of heavy to extremely heavy rain brought by Typhoon In-Fa as it moves closer to Taiwan.
Extremely heavy rain can be expected in the cities of Taipei, New Taipei and Taoyuan, as well as the counties of Hsinchu, Miaoli and Yilan, the CWB said, indicating these locations could see 200 millimeters of rainfall over a 24-hour period or 100 millimeters in 3 hours.
In Keelung, Hsinchu and Taichung cities, heavy rainfall of over 80 millimeters in 24 hours or more than 40 millimeters in one hour can be expected, the CWB warned.
The alerts were issued at 9:35 a.m. Thursday.
Due to the approaching typhoon, the rain will become more prevalent as the day progresses, the bureau said, forecasting that thundershowers are also likely in other areas of the country in the afternoon.
As of 8 a.m., In-Fa was located about 490 kilometers east southeast of Taipei and south of Miyakojima in Japan's Okinawa Prefecture.
It was moving west at a speed of 5 kilometers per hour, according to the weather bureau.
The typhoon was packing maximum sustained winds of 144 kph, with gusts of up to 180 kph, CWB data showed.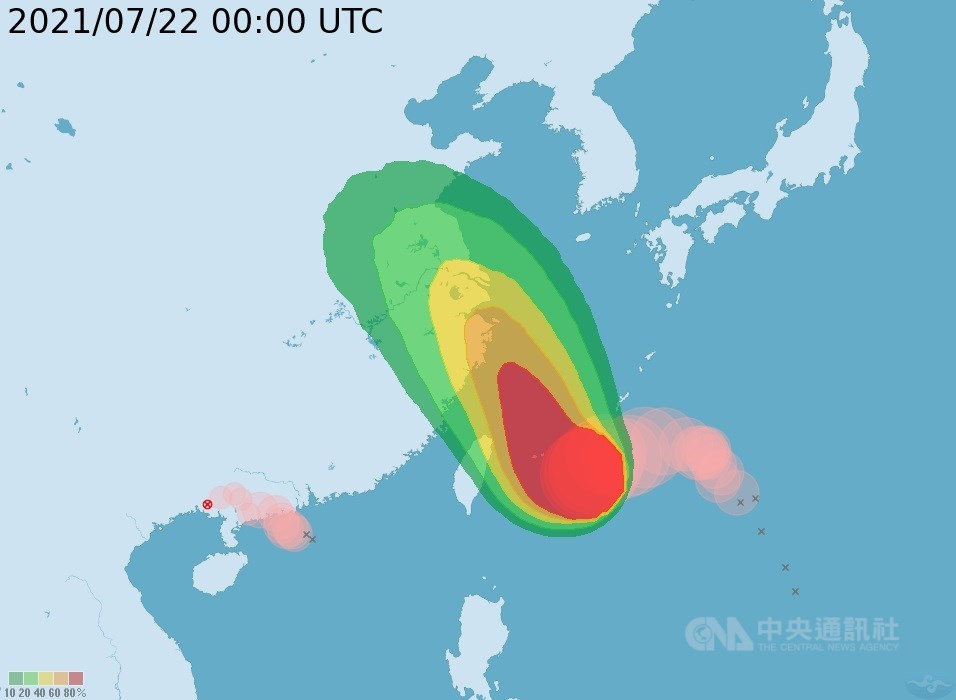 According to the latest forecast, In-Fa is expected to brush past northern Taiwan on Friday and Saturday, bringing heavy to extremely heavy rain to the northern half of the country.
Bureau forecaster Hsieh Pei-yun (謝佩芸) said due to the slow movement of Typhoon In-Fa, a land warning is unlikely to be issued for Taiwan on Thursday.
The slow-moving typhoon is forecast to remain in waters south of Japan's Miyako Island on Friday morning, Hsieh said, adding that the bureau was still closely monitoring its trajectory to see if it veers more to the north, and further away from Taiwan.
She warned strong winds and big waves as high as three meters can be expected in coastal areas around the country.
Wu Der-rong (吳德榮), a meteorologist and adjunct associate professor of atmospheric sciences at National Central University, said northern Taiwan can expect the rainy weather to stabilize as Typhoon In-Fa moves away from the country on Saturday afternoon.
However, Wu said a southwesterly airflow is expected to continue to bring wet weather to parts of the country early next week.