CORONAVIRUS
/
Taiwan's COVID-19 test stations at wholesale markets to remain in place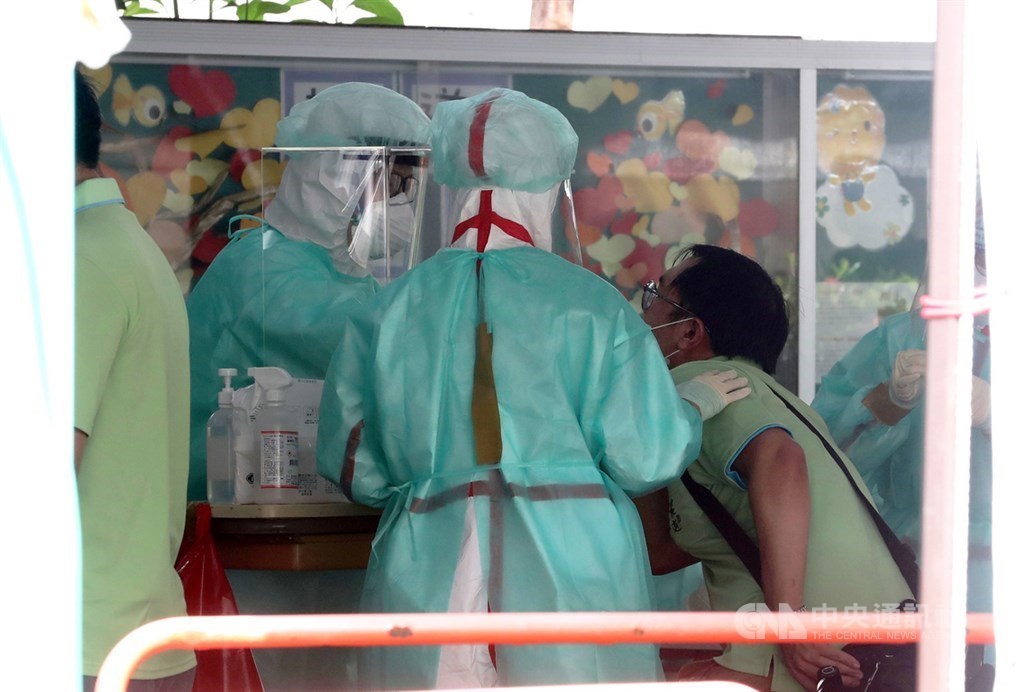 Taipei, June 24 (CNA) Taiwan's Central Epidemic Command Center (CECC) on Thursday said the COVID-19 testing stations set up near the wholesale vegetable markets in Taipei and New Taipei cities will remain in place to make sure that the disease has not spread into communities.
Speaking at the press briefing in Taipei, Health Minister Chen Shih-chung (陳時中) said these testing sites will be there for three additional weeks even after the cluster infections at Taipei's wholesale vegetable markets have ended.
Their purpose will be to facilitate local market vendors and residents to get tested for COVID-19 to make sure that surrounding communities have been cleared of the disease.
Chen's statements came after the Taipei City government reported on Tuesday that a COVID-19 cluster at one of the wholesale markets operated by the Taipei Agricultural Products Marketing Corp. (TAPMC) had since spiked to 54 cases.
TAPMC, which runs the largest wholesale market and packaging center for fruit and vegetables in Taiwan, reported its first COVID-19 case on May 14.
The Taipei City government said that all 4,000 TAPMC employees, contractors and wholesalers will need to take rapid COVID-19 tests. As of Tuesday, the city government had set up eight screening stations near TAPMC's Second Fruits & Vegetables Wholesale Market and its First Fruits & Vegetables Wholesale Market.
Rapid screening stations have also been set up at the wholesale markets in Sanchong and Banqiao that are operated by the New Taipei Fruit and Vegetable Marketing Co., as many workers in these markets work closely with TAPMC, the New Taipei City government said.
The situation, meanwhile, has prompted the CECC to launch a special COVID-19 prevention and control program to tackle the cluster infections linked to the TAPMC.
Beginning Thursday, employees, contractors and vendors at wholesale vegetable markets in the two cities will need to present a negative COVID-19 test before they can enter.
As part of the special prevention program, Chen said both city governments and the two vegetable operators will jointly establish an epidemic information exchange platform so that the central government can easily track and identify the sources of infections linked to the market cluster.
According to the CECC, market workers who test negative for COVID-19 will be vaccinated against the disease.
Earlier on Thursday, Cabinet spokesman Lo Ping-cheng (羅秉成) quoted Premier Su Tseng-chang (蘇貞昌) as saying that an estimated 7,000-8,000 people at the wholesale markets have so far received a COVID-19 test.
Lo said the premier has also called on local governments not to let their guard down and to work diligently to contain the market cluster now that Taiwan has seen its domestic COVID-19 cases ease slightly over the past week.
View All