CORONAVIRUS
/
Taiwanese travel agency to sell Guam holiday package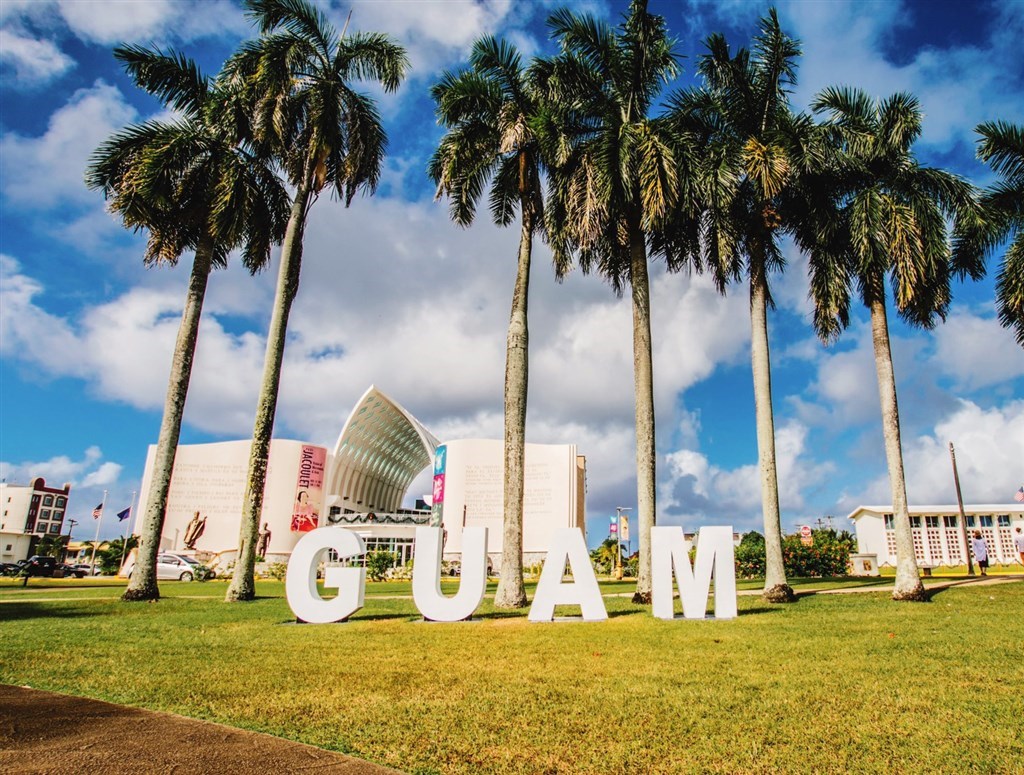 Taipei, June 22 (CNA) A Taiwanese travel agency is planning to offer a five-day-four-night holiday to Guam, after the United States territory launched a program that allows foreign travelers to get vaccinated against COVID-19 while vacationing.
Yu Kuo-chen (游國珍), a spokesperson for Lion Travel, one of Taiwan's largest travel agencies, told CNA on Tuesday that the company is discussing the possibility of direct flights between Taiwan and Guam with airlines.
If talks go well, the first trip will commence in early July, with a tour package for five days and four nights, including hotel accommodation, for an estimated price of below NT$50,000 (US$ 1,770) per person, he said.
According to Lion Travel, unlike a visit to the U.S. mainland, Taiwan passport holders can visit Guam without the need for an Electronic System for Travel Authorization.
However, a Taiwanese traveler has to present a polymerase chain reaction (PCR) test with a negative result within 72 hours of boarding the flight and be quarantined at a designated hotel in Guam, Lion Travel said.
Some industry players told CNA that Guam's "vaccine tourism" provides several advantages for Taiwanese travelers, such as relatively short fight time, low fare, safe environment and short length of stay.
Foreign media revealed in early May that Guam Visitors Bureau's "Air V&V" (vaccination and vacation) program could soon include non-US citizens.
A report by The Guam Daily Post said Tuesday that Guam officially started promoting the program for American expatriates and other non-American travelers on Monday.
Under the program, a visitor to Guam needs to book in advance a full travel package including a hotel stay, transportation to and from the airport, and COVID-19 vaccination on their second day, the report said.
Depending on the traveler's COVID-19 vaccine of choice, which include Pfizer, Moderna and Johnson & Johnson, they can stay in Guam for a minimum of three days and up to 32 days or more, the report said.
Meanwhile, for those who want to be vaccinated, a payment of US$880 will be charged by the hotel for testing and inoculation expenses, according to the Guam Taiwan Office.
Currently in Taiwan, the government does not allow travel agencies to organize group tours due to the COVID-19. However, travel agencies are permitted to book plane tickets and hotels for individual customers.
Taiwan's Health Minister Chen Shih-chung (陳時中) made a similar statement at a press conference Tuesday, saying that travel agencies are not allowed to sell medical or vaccine-related tour packages but Taiwanese citizens are not banned from visiting Guam individually.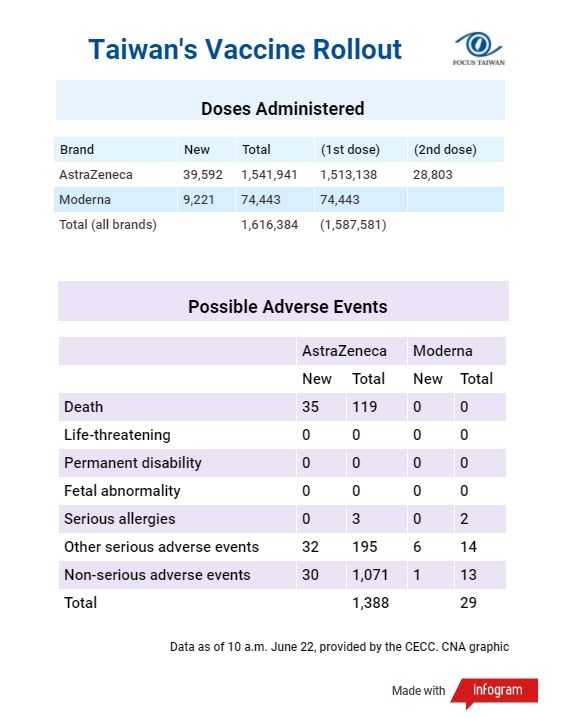 Only around 6.67 percent of Taiwanese people have received at least one dose of a COVID-19 vaccine to date due to the insufficient supply of vaccines.
Although Taiwan's government has ordered nearly 20 million vaccine doses from abroad, only a little more than 1 million have been delivered as of Tuesday.
Despite Japan and the U.S. recently donating 3.74 million doses of AstraZeneca and Moderna vaccines, most Taiwanese people are still waiting to be inoculated based on the government's vaccination priority list.
View All