CORONAVIRUS
/
16 autopsies show no direct links to COVID vaccination: CECC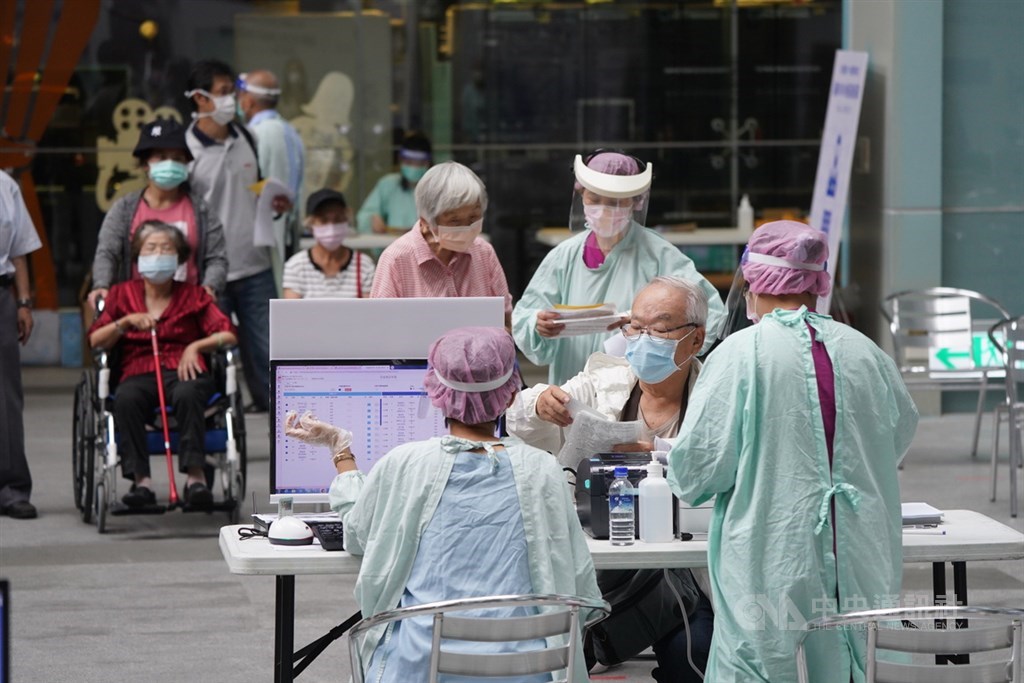 Taipei, June 22 (CNA) The preliminary autopsy reports in 16 deaths that occurred in Taiwan after COVID-19 vaccination showed no direct links to the vaccines, the Central Epidemic Command Center (CECC) said Tuesday.
In all except one case, the persons had chronic cardiovascular illnesses, CECC spokesman Chuang Jen-hsiang (莊人祥) said at a daily press briefing.
The cause of death in the other case was aspiration asphyxia, which occurred when food entered the person's airway, said Chuang, who is also deputy director-general of the Centers for Disease Control.
Since Taiwan on June 15 began vaccinating nursing home residents, other citizens over the age of 74, and dialysis patients against COVID-19, some 119 post-vaccination deaths have been reported, according to Chuang.
To date, however, health authorities in Taiwan have not found any direct links between the deaths and the COVID-19 vaccines, the CECC said.
On Monday, 35 post-vaccination deaths were reported, 25 of them among people over the age of 75, and three under 50 years old, Chuang said.
Of the total 119 deaths among vaccinated people, 96 were over 75 years old, and three were under 50 that were confirmed on Monday, he said.
Sixteen autopsies have been completed, and none of the preliminary reports showed any direct link to the COVID-19 vaccine, Chuang said .
One of them was a man in his 40s who died three days after receiving his first COVID-19 vaccine on June 16, Chuang said. The man, who had suffered from schizophrenia and anemia, developed a fever two days after he got the vaccine, and he was found unconscious the next day, Chuang said, adding that the man died before his family could get him to hospital.
A postmortem COVID-19 test was negative, and his family agreed to an autopsy to determine the cause of his death, Chuang said.
In another case, a man in 40s with a physical disability caused by a genetic brain disorder lost his vital signs on June 19, three days after he received his first COVID-19 shot, and he was pronounced dead on arrival at hospital the same day, Chung said.
The third under-50 death was that of a woman who passed out while she was taking a bath at home after work, and she was rushed to hospital, the same day she received her first COVID-19 jab, but she was declared dead from a ruptured cerebral aneurysm, he said.
View All