Missing woman found in undernourished state after 12 years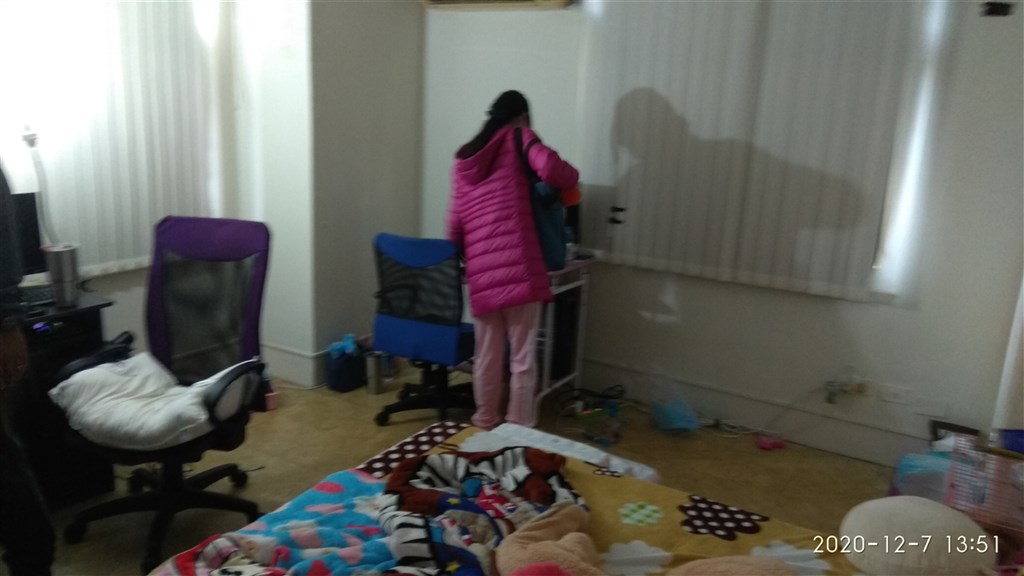 Changhua, Dec. 9 (CNA) A 23-year-old woman surnamed Hsieh (謝) from Changhua County was recently found in Kaohsiung weighing only 36 kilograms after having been untraceable for 12 years, police said on Wednesday.
The case was brought to light on Dec. 7, when Changhua and Kaohsiung police, acting on a tip-off, discovered Hsieh and her mother, surnamed Lin (林), at a rented apartment in the city's Yancheng District.
The woman was later brought back to Changhua by police, who informed her father who had searched for her for 12 years.
Speaking to reporters, Hsieh's father said his daughter went missing when she was 11 years old following a child visitation by his ex-wife Lin in 2008.
Although the Changhua District Court granted him custody of Hsieh when he and Lin divorced in early 2008, the father said Lin and her daughter totally disappeared from his life from that time.
The man said he had reported the case to Changhua police and had tried every means possible to find his daughter, but to no avail, until Dec. 7, when Changhua police managed to trace Lin after she made a purchase at a store in Kaohsiung.
The purchase record allowed police to locate Lin and Hsieh in a the Kaohsiung apartment, he explained.
According to the police, Lin secretly took Hsieh away and went into hiding in Kaohsiung, where they had lived since 2008.
In a bid to prevent her ex-husband from relocating his daughter, Lin confined the girl to the apartment, police said, adding that Hsieh appeared to be suffering from social behavioral disorders.
An initial police investigation showed that Lin did not allow Hsieh to attend school or go to hospital to keep her out of public sight and to ensure that she remained untraceable.
Hsieh's father said Hsieh was unable to recognize him and her older brother when they first met after having been separated for more than 10 years.
He said he was able to recognize Hsieh by a scar on her forehead, but added that he was heartbroken to see his daughter so skinny and fragile, with a dullness in her eyes.
"She was even stripped of the right to go to school and move freely," he fumed.
He said he will do his best to mend his relationship with his daughter and help her rebuild a normal life.
After being questioned by Changhua police, Lin has been turned over to prosecutors for further investigation, as she might have violated the Child Welfare Law, police said.