Boycott of Ting Hsin products gains further momentum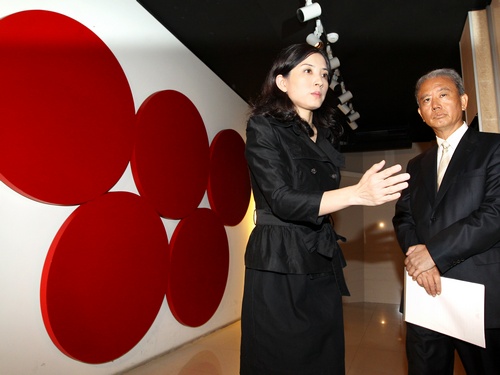 Taipei, Oct. 11 (CNA) More local governments and education and consumer groups vowed Saturday to boycott products from Ting Hsin International Group companies amid a snowballing oil scandal centering on the food giant.
Following previous announcements by the Taipei, New Taipei, Yilan, Taoyuan, Hsinchu, Taichung, Chiayi and Kaohsiung governments that their schools will not sell Ting Hsin items, the Tainan, Keelung, Changhua and Pingtung governments took similar steps on Saturday.
Most of them said the new measure will take effect beginning Monday and will last until all Ting Hsin food items no longer pose safety concerns.
The conglomerate's latest oil scandal has caused great harm to both the public's trust in food safety and Taiwan's reputation, Tainan Mayor Lai Ching-te said Saturday.
Ting Hsin must solve the problem with utmost sincerity, or it would be spurned by the public, said Lai, who encouraged city residents not to buy, use or eat the company's products.
Hsinchu City Mayor Hsu Ming-tsai told CNA in an interview that the city will also start providing edible oil to school meal providers to safeguard students' health.
Besides government agencies, the National Alliance of Parents Organization and the Secondary and Elementary School Principals Association released a joint statement on Saturday urging the public to stop buying Ting Hsin food items.
In addition, the National Federation of Teachers Unions said it was thinking of mobilizing teachers across the country to take to the streets to demand apologies and compensation from the conglomerate.
The Consumers' Foundation, meanwhile, said it would not rule out the possibility of organizing civic activities islandwide to support a boycott of the food company because "public authorities are no longer reliable."
Accusing health officials of failing to disclose full information about food vendors affected in the oil scare, foundation chairman Hsieh Tien-jen said he hoped to harness the existing outrage to wipe out bad companies.
He said the recent movement against Ting Hsin products has demonstrated an increasing degree of consumer awareness -- offering a good opportunity for further consumer education.
Ting Hsin, one of Taiwan's best-established food companies, is facing an unprecedented crisis over repeated problems with cooking oils that has seriously tarnished its image and put heavy pressure on its food business.
Already hurt by two oil scandals over the past 11 months, Ting Hsin absorbed another blow earlier this week when subsidiary Cheng I Food Co. was found to have been selling 68 lard-based edible oils containing animal feed oil not meant for human consumption. Subsidiary Wei Chuan Foods Corp. had to recall several of its oil products in September after finding that they had been partly made from oil recycled from kitchen waste or extracted from industrial grease.
In November 2013, some edible oil products marketed as "pure" by Wei Chuan were found to have been adulterated with low-cost oils.
(By Yang Shu-min, Chen Chi-chung, Yu Kai-hsiang and Lee Hsin-Yin)ENDITEM/ls
Related stories:●Oct. 11: Wei Chuan president says company remains financially sound●Oct. 11: Cheng I, Ting Hsin Oil & Fat suspend operations amid scandal●Oct. 10: Food giant facing unprecedented crisis in oil scandal