Acer, Asustek see PC shipments fall in 2018: Gartner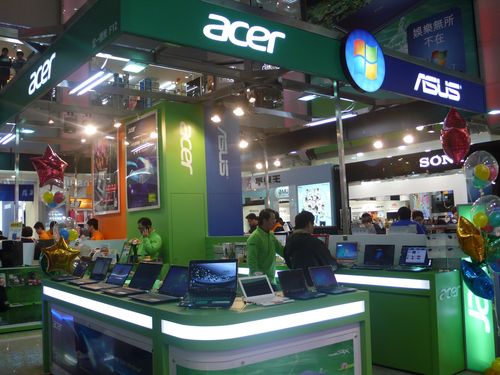 Taipei, Jan. 19 (CNA) PC shipments of Taiwan-based Acer Inc. and Asustek Computer Inc. fell in 2018 in reflection of falling global demand, according to U.S.-based market information advisory firm Gartner Inc.
Data compiled by Gartner shows that Acer PC shipments totaled 15.73 million units in 2018, down 7.9 percent from a year earlier, to take a 6.1 percent share of the global market, compared with 6.5 percent in 2017.
Asustek PC shipments stood at 15.54 million units in 2018, down 13.5 percent from a year earlier, to take a 6.0 percent share of the global market. The 2017 market share of Asustek was 6.8 percent, Gartner said.
Last year, Acer overtook Asustek to serve as the fifth-largest PC brand in the global market, while Asustek took sixth spot, the data indicates.
In 2018, PC shipments worldwide hit 259.39 million units, down 1.3 percent from a year earlier, marking the seventh consecutive year of decline, in particular after disappointing performance in the fourth quarter, the data shows.
In the fourth quarter, PC shipments in the global market fell 4.3 percent from a year earlier to 68.63 million units, Gartner said.
The fourth quarter accounted for 63 percent of the total for 2018, compared with 59 percent over the same period of the previous year, Gartner added.
"Just when demand in the PC market started seeing positive results, a shortage of CPUs created supply chain issues," Mikako Kitagawa, a senior principal analyst at Gartner, said in a statement.
"After two quarters of growth, PC shipments declined in the fourth quarter," Kitagawa said. "The impact of the CPU shortage affected vendors' ability to fulfill demand created by business PC upgrades. We expect that this demand will be pushed forward into 2019 if CPU availability improves."
Kitagawa said that political and economic uncertainty in some countries depressed demand for PCs worldwide, and even in the United States -- the biggest economy in the world, where economic growth remained solid -- year-end buying by consumers appeared weaker than expected, affecting global PC sales.
Bucking the downturn in the global market, China's Lenovo Group Ltd. was ranked as the top global PC supplier in the third quarter in 2018, with shipments of 58.47 million units, a 6.9 percent increase from a year earlier. Lenovo's global market share increased to 22.5 percent from 20.8 percent a year earlier.
U.S.-based HP Inc. was second, with shipments of 56.33 million units in 2018, a year-on-year increase of 2.1 percent, outperforming the global market, and a market share of 21.7 percent, the report shows.
American companies Dell Inc. and Apple Inc. took third and fourth spots, with shipments of 41.91 million units and 18.02 million units, respectively, in 2018 and market shares of 16.2 percent and 6.9 percent, according to the report.