Taiwan's FM describes Honduran financial demands as akin to bribery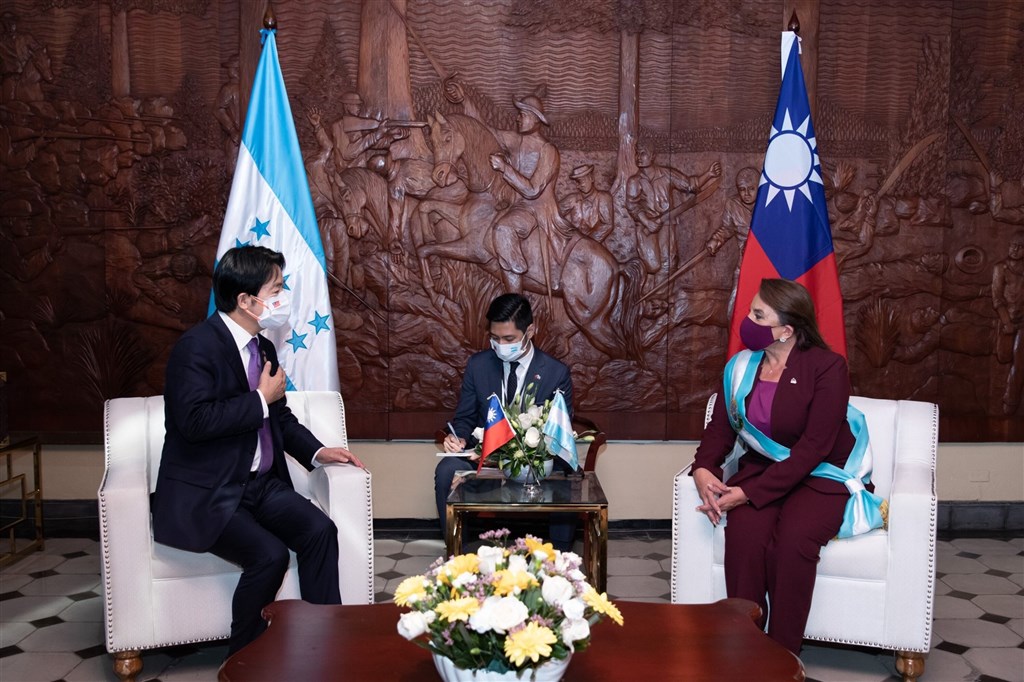 Taipei, March 26 (CNA) Foreign Minister Joseph Wu (吳釗燮) said Sunday that the Honduran government had made "bribe-like" demands for billions in debt restructuring and aid prior to cutting diplomatic relations with Taiwan in favor of China.
At a press conference, Wu said he received a letter from Honduran Foreign Minister Eduardo Enrique Reina on March 13 asking for US$350 million for a hydroelectric dam and US$90 million for a hospital, which had been doubled from an initial US$45 million without explanation.
Wu added that Reina also asked Taiwan to assume US$2 billion of Honduras' national debt.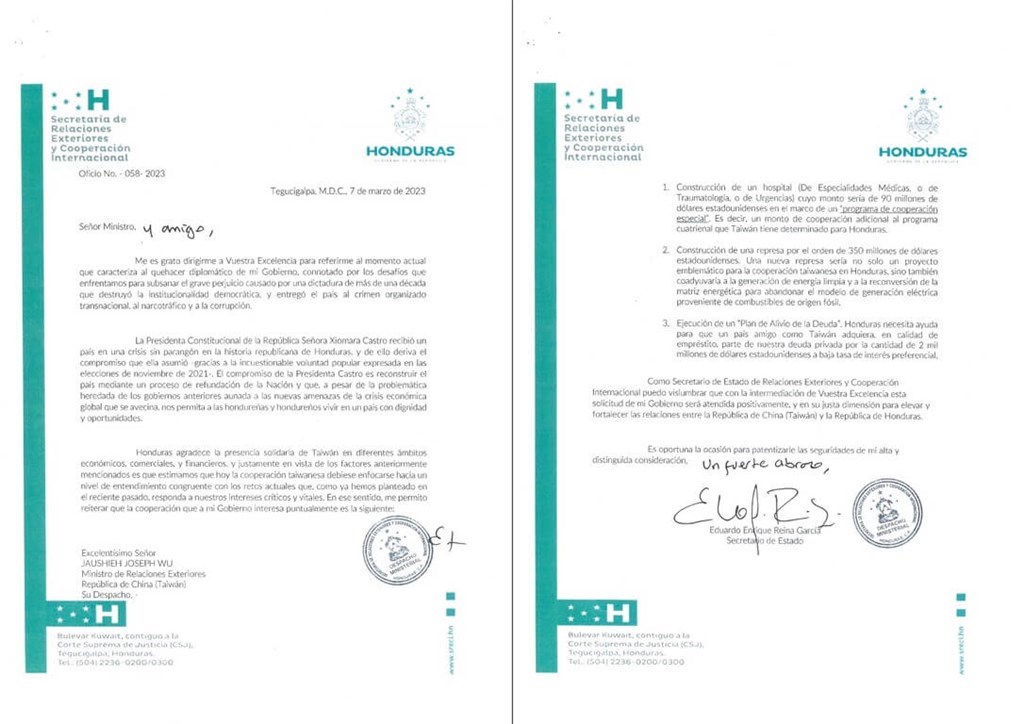 According to Wu, Honduras' government had requested that it be given any financial assistance directly, despite it being standard practice for Taiwan to be involved in the construction, purchasing of materials and follow-up operations of infrastructure projects in allied countries.
Wu said it was as if what the Honduran government actually wanted was "money [and] not the hospital itself."
The foreign minister said such practices were unacceptable to Taiwan, as "giving money directly [to a government] is like offering bribes."
Wu made the remarks during Sunday's press event to announce the ending of diplomatic relations between Honduras and the Republic of China (ROC), Taiwan's official name.
Source: Ministry of Foreign Affairs
Wu said that Honduran President Xiomara Castro and her administration had always "harbored illusions concerning China."
Wu accused Beijing of frequently making "ostentatious commitments" to lure Taiwan's diplomatic allies into switching diplomatic recognition.
However, once China achieves its diplomatic objectives, it often fails to uphold its pledges, leaving some beneficiary countries mired in debt, Wu said.
He said Taiwan, unlike China, would only approve projects that benefit the people and the national interests of its allies, of which there are now only 13 remaining.
The severing of ties with Honduras means that Taiwan has lost nine diplomatic allies to Beijing since President Tsai Ing-wen (蔡英文) first took office in May 2016.
Related News
March 26: Taiwan, Honduras end diplomatic ties
March 26: 'No more dollar diplomacy,' says Tsai as Honduras cuts ties
March 26: Taiwan FM suspects timing of Honduran ties cut linked to president's US trip
March 26: U.S. backs engagement with Taiwan, warns of China's empty promises
March 26: Taiwan ministries set to address aftermath of Honduran ties cut
March 25: Hondurans gather in Taipei to highlight long 'friendship' with Taiwan
March 25: Taiwan has tried its best to aid Honduras: MOFA
March 23: Wu accuses China of bribing officials as Honduras switch nears
March 21: Tsai to depart for tour of Guatemala, Belize on March 29