President Tsai vows to continue Lee's legacy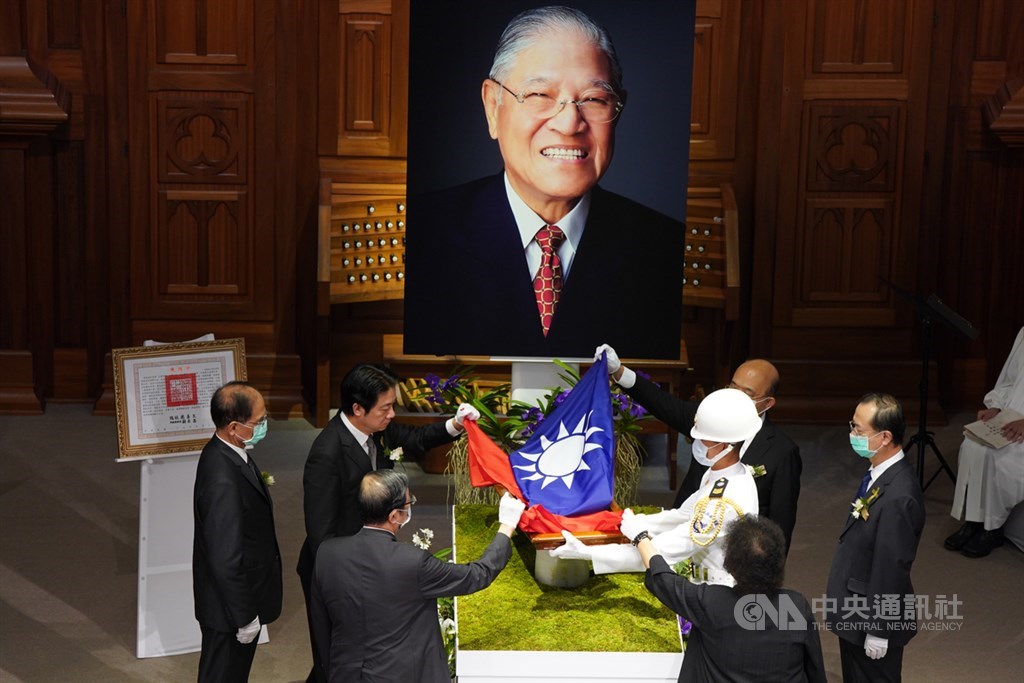 Taipei, Sept. 19 (CNA) President Tsai Ing-wen (蔡英文) vowed to help every Taiwan citizen realize "the happiness of being born Taiwanese" during the official memorial service for late President Lee Teng-hui (李登輝) on Saturday, saying it's the responsibility of Taiwanese people to continue his democratic legacy.
Tsai said Taiwanese people should continue Lee's endeavors, allowing the will of the people to reshape Taiwan, further defining Taiwan's identity and deepening and bolstering democracy and freedom.
Tsai was speaking during the service held at the chapel of Aletheia University in Tamsui, New Taipei.
"We have a responsibility to help each and every citizen realize the happiness of being born Taiwanese, and to ensure the people of Taiwan enjoy peace and prosperity generation after generation," she said.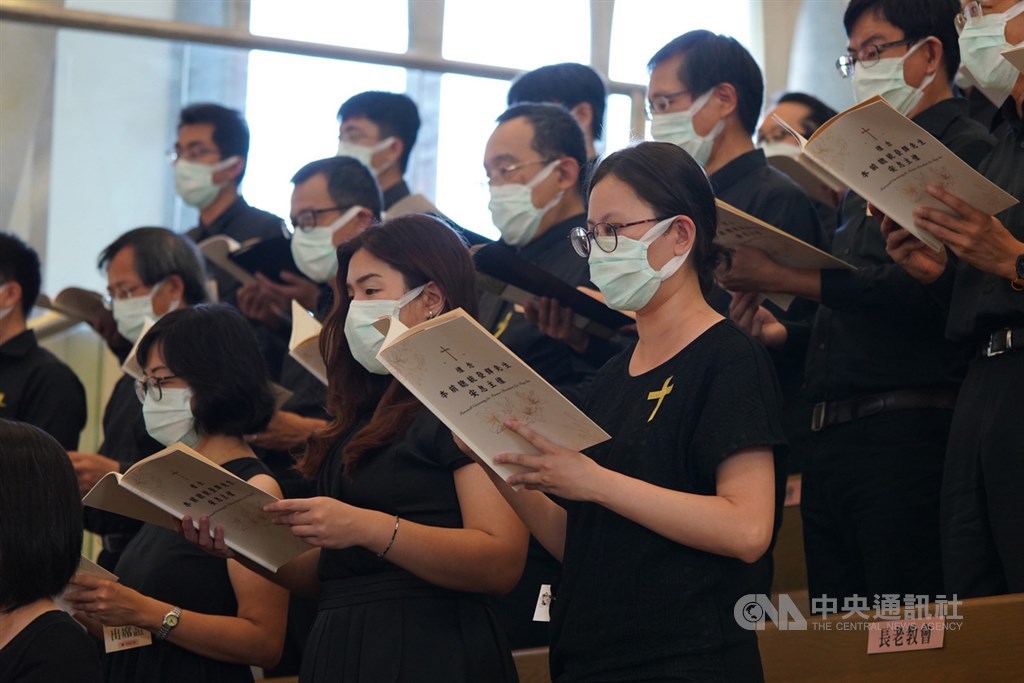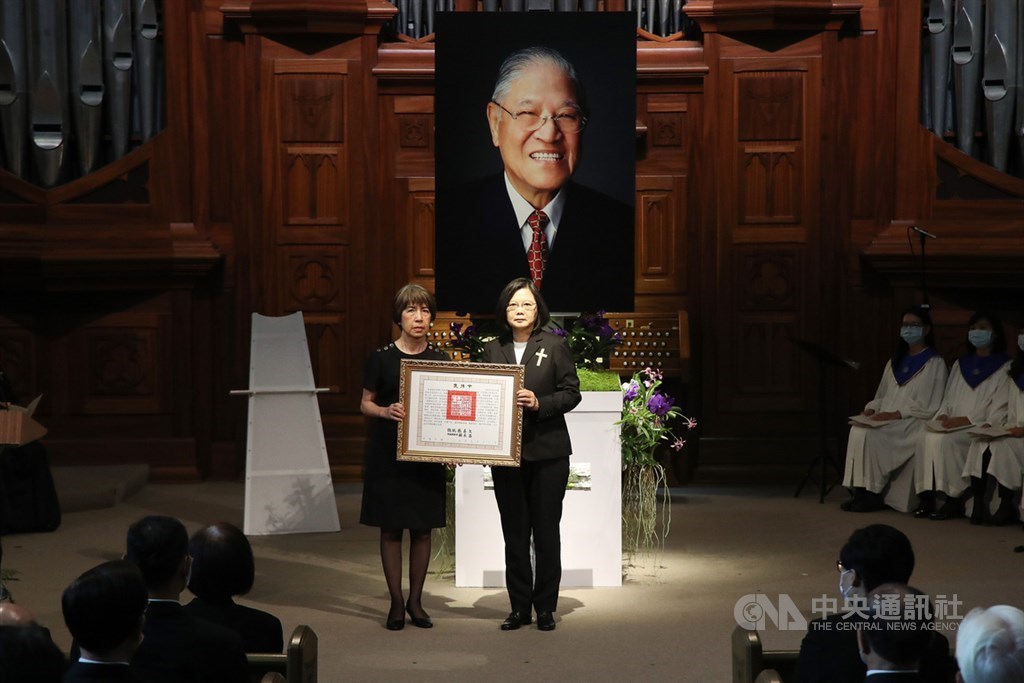 Speaking in front of some 1,000 participants, including U.S. Under Secretary of State Keith Krach and ex-Japanese Prime Minister Yoshiro Mori, Tsai said Lee had laid the foundation for democratization and Taiwanization.
During his 12-year tenure, Lee skillfully led the people of Taiwan by promoting pragmatic diplomacy, she said, adding that Lee also nationalized the armed forces, promoted economic liberalization and high-tech industrial development, and launched the National Health Insurance program.
Lauded as Mr. Democracy, Lee will forever be remembered as an extraordinary statesman, an agricultural specialist, a philosopher, and a devout Christian, whose lifetime of contributions shaped the Taiwan people know today, Tsai said.
"His spirit will guide the nation and the people of Taiwan as we continue along the path of democracy, freedom, diversity and openness," she said, adding that Taiwan will continue to be a force for good in the world.
At the memorial service, Tsai presented a presidential citation to Lee's family, to honor the late president's contributions.
Lee died at the age of 97 on July 30 at Taipei Veterans General Hospital after being hospitalized for over five months. He served as president of the Republic of China (Taiwan) from 1988-2000.
In a written memorial, Vice President Lai Ching-te (賴清德) also remembered Lee as a mentor who shared with him during his career many of his philosophies and political beliefs.
The democratic spirit of President Lee will never be forgotten, Lai said.