Golden Horse Awards: Sylvia Chang keeps best actress honors in Taiwan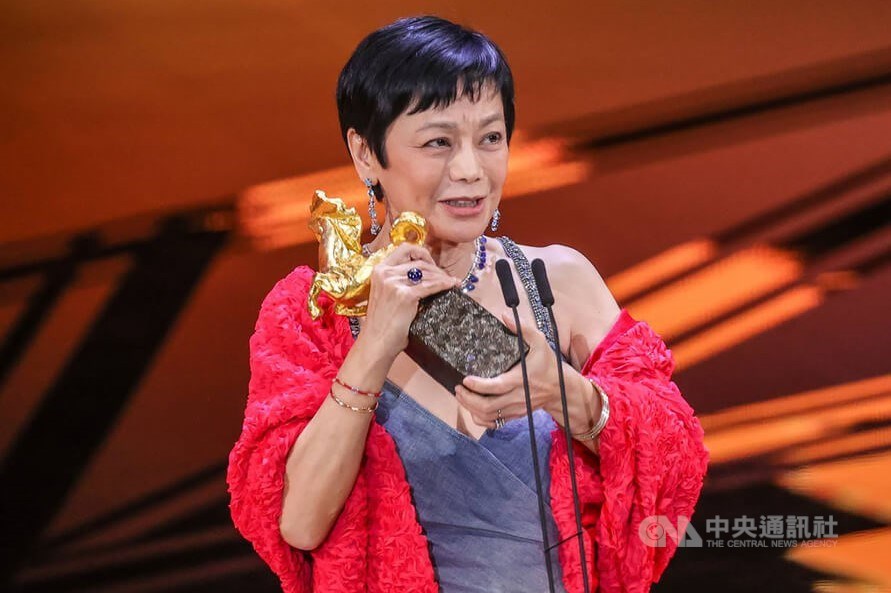 Taipei, Nov. 19 (CNA) Taiwanese actress Sylvia Chang (張艾嘉) was named best leading actress at the Golden Horse Awards for the third time on Saturday, beating out a fellow Taiwanese, as well as Hong Kong, Singaporean, and Chinese contenders to keep the award at home.
Chang won the award for her compelling performance in the Hong Kong movie "A Light Never Goes Out (燈火闌珊)," in which she spoke fluent Cantonese to play a woman who tries to carry on her late husband's legacy of making neon signs while devastated by his death.
The 69-year-old was introspective when she accepted her award.
"Light Never Goes Out is Anastasia Tsang's (曾憲寧) first film, and it resonates with me as it deals with loss," Chang said.
"Today, the once-ubiquitous neon signs of Hong Kong are being replaced by LEDs, which worries me because I fear movies will be likewise replaced by the small screen."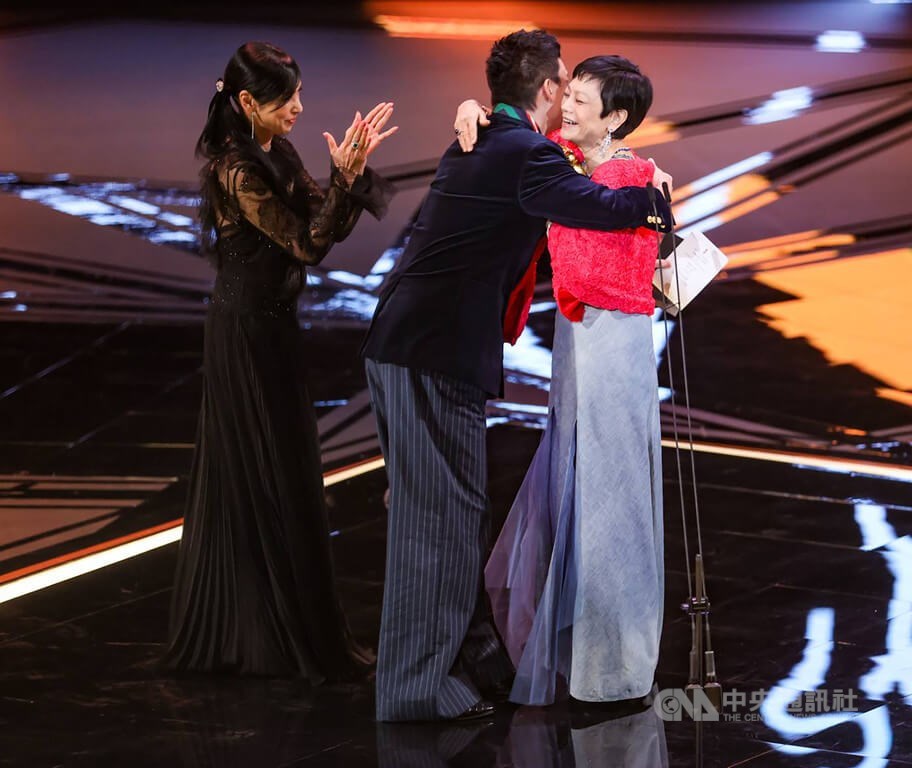 Chang has accumulated countless nominations at the Golden Horse Awards over the years in several categories, including 10 best leading actress and three best director nods, but her only other wins were for best supporting actress in 1976 and best actress in 1981 and 1986.
She said she was at a loss for words, having gotten used to seeing others win, but she managed to thank her mother for her success.
"I dedicate this award to my 95-year-old mother, who is still a beautiful woman who was once bitten by the acting bug herself at a time when it was not possible. That dream was then passed on to me," said Chang, who has been better known recently as an award-winning film director and writer.
As per tradition, Chang received the award from last year's best leading actor winner, Chang Chen (張震), who was accompanied by special guest presenter, Japanese actress Hitomi Kuroki.
A trailer of "A Light Never Goes Out." Source: Taipei Golden Horse Film Festival
The other nominees in the category were Taiwan's Tsai Hsuan-yen (蔡亘晏) for "Incantation (咒)," Singapore's Hong Huifang (洪慧芳) for "Ajoomma (花路阿朱媽)," Hong Kong's Angela Yuen (袁澧林) for "The Narrow Road (窄路微塵)," and China's Cya Liu (劉雅瑟) for the Hong Kong film "Limbo (智齒)."
The star-studded ceremony was the first large awards show held since Taiwan fully opened its borders on Oct. 13 and Hong Kong attendees were able to fly in without having to quarantine. The ceremony is sometimes called the Chinese-language Oscars and is one of the most prestigious film events in the Chinese-speaking world.
Related News
★ Major awards divided between Taiwan, Hong Kong
★ Laha Mebow grabs best director honors
★ Hong Kong's Anthony Wong wins best leading actor
★ Cinematographer, director receive lifetime achievement awards
★ Highlights of the awards ceremony, red carpet
★ 'Limbo' wins audience award; 'Coo-Coo 043' takes FIPRESCI award
★ Hong Kong film 'Limbo' leads Golden Horse Award nominations