American directors win international awards with films from Taiwan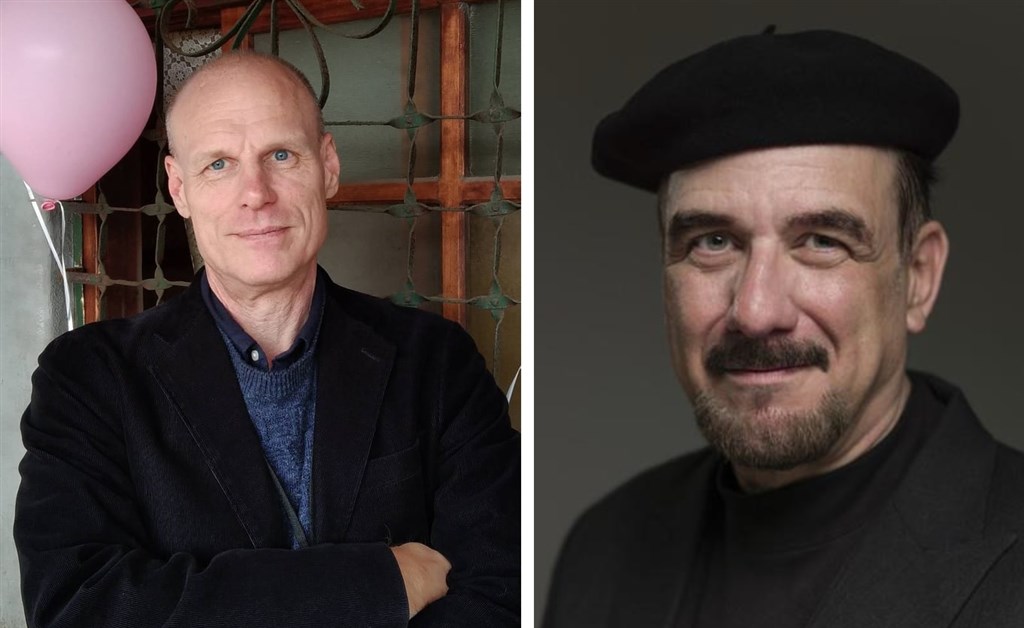 Taipei, Oct. 12 (CNA) Two American filmmakers who have lived in Taiwan for years have recently earned international accolades with short films made in their adopted country.
Directors A.T. Beaune and Barry Hall, who are active in the local English-language performance community, come from live theater backgrounds, but have delved into filmmaking since coming to Taiwan, with auspicious results.
Beaune's debut film, "Shoe Story," won the short comedy award at Tagore International Film Festival (TIFF) in West Bengal in August and is still up for other awards, while three of Hall's shorts have garnered honors around the world.
All of the shorts they have submitted to international film festivals were shot in Taiwan using casts and crews featuring both international and local talent.
Beaune's "Shoe Story" is a 7-minute film that the director described as "a low-budget film that revels in its low-budgetness."
"One day I was browsing articles with titles like '5 Sure-Fire Ways to Get Agents Interested in Your Manuscript' and '7 Secrets for Creating Your Next Spy Thriller,'" Beaune said when explaining what inspired him to make the film.
"One article said 'As soon as you drop one shoe you have a story.' I wondered: Is that true? Shoe Story is about a trio of young artists who share a flat in Taipei. One of them, Shelby, runs an experiment to find out."
"Shoe Story" is also in contention for a TIFF Sun of the East Award, and has been selected as a finalist in the Paris International Film Awards.
Hall, who started shooting films because of the affect of COVID-19 on the performing arts, has won multiple awards in various categories thanks to his many projects.
"My background is in theater," Hall said. "I started directing films only because the pandemic made live theater impossible. Despite the similarities, they're very different art forms."
He wrote and directed all of his award-winning projects, and they were edited by Huang Li-ting (黃莉婷).
Hall's "Nuclear Family," which he shot in 2020, won best independent film at the Ukrainian Indie Online Film Award in June 2021.
It also took home the critics' choice award and male lead D.C. Rapier was crowned best actor in the Madras Independent Film Festival's March-April 2021 awards, and was an official selection at seven other festivals.
His 2021 short, "Over," has been named as an official selection at 26 festivals, and captured the best editing award at the New York-Istanbul Short Film Festival in September and best experimental short film at the Hodu International Film Festival in the same month. In April, the film had first bagged an award under the same category at the Uruvatti International Film Festival.
Hall's "A Small Death" was awarded the best one-minute film at the Uruvatti festival in July, and was honored in the same category at Grass Root Film Festival, also based in India, in September.
"I'm always surprised when people relate to my films," he said, "even to the point of giving them awards. They're essentially the flatulence of my subconscious given physical form."