Weiwuying arts center celebrates International Day of Consultations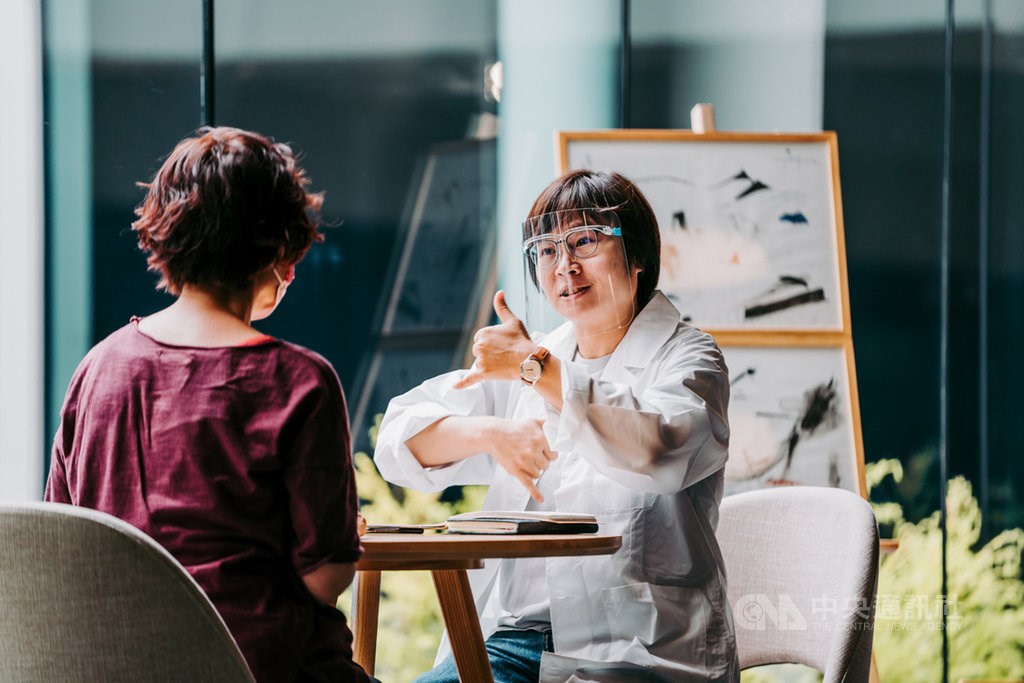 Kaohsiung, Sept. 20 (CNA) The National Kaohsiung Center for the Arts, also known as Weiwuying, organized an "Art Consultation Day" on Sunday where artists shared intimate moments with their audience through poetry, dance or drawing.
In a statement, Weiwuying said the event, which was held as part of the 2021 International Day of Consultations initiated by the Théâtre de la Ville de Paris, welcomed audiences to experience the "therapeutic power of art" in Kaohsiung.
During Art Consultation Day several artists offered one-on-one chats before reading a poem, playing a musical instrument, making a drawing or staging an impromptu opera or dance performances for their audiences.
Each session lasted about 20 minutes, and discussions touched on anything ranging from problems in life to personal frustrations and worries, Weiwuying said.
Tung Ching-li (童謹利), one of the nine artists who offered the consultation services that day, said she was nervous at first but then quickly felt a sense of relief after a visitor was touched by a poem she selected.
Other participating artists included dancer Chen Yi-chun (陳宜君) and opera performer Liu Chien-hua (劉建華).
The 2021 International Day of Consultations was celebrated Sunday in a number of countries, including Italy, Estonia and Germany. The Art Consultation Day in Kaohsiung was the only collaborating venue in Asia.
According to Weiwuying, the Théâtre de la Ville de Paris initiated the "Poetic Consultation by Phone" in March 2020 when many European cities went into lockdown due to the COVID-19 pandemic.
"With the active promotion of Théâtre de la Ville de Paris and the positive response from collaborating international venues, the consultation event originally based on poetry reading has blossomed into a global project including various artistic performances," it said.