ANALYSIS
/
China fears 'internationalization' of Taiwan issue: Experts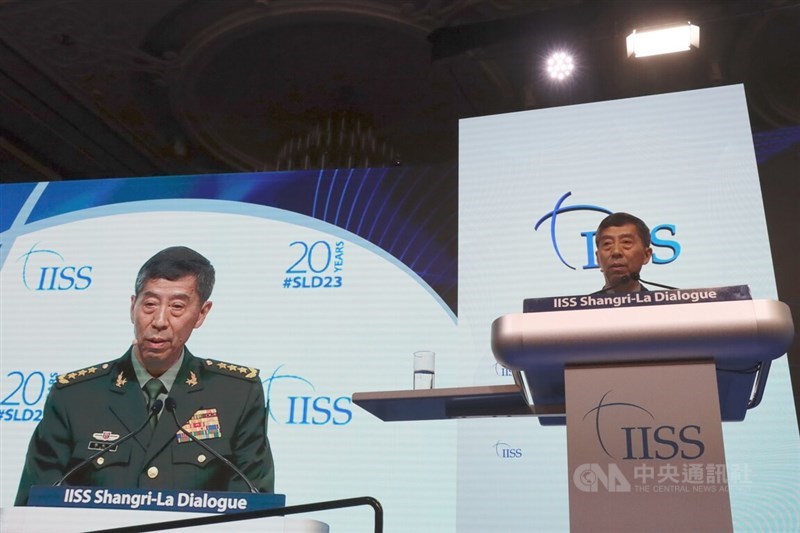 Singapore, June 5 (CNA) Chinese Defense Minister Li Shangfu's (李尚福) extensive remarks on Taiwan at the Shangri-La security dialogue are a reflection of Beijing's concern over the growing international focus on cross-strait issues, according to two experts on the issue.
In a speech given Sunday at the annual security conference in Singapore, Li said the "Taiwan question" is a core interest and a Chinese internal affair that "brooks no interference from foreign forces."
Taking a thinly-veiled jab at the United States, Li complained about "countries" that raise tensions by repeatedly selling arms to Taiwan, providing it with military training assistance and upgrading the level of official bilateral exchanges.
Beijing will not tolerate "attempts by Taiwan independence forces or external interfering forces that aim to separate Taiwan from China," he added.
In response to the address, Prospect Foundation President Lai I-chung (賴怡忠), who represented Taiwan at the conference, told CNA that Li's emphasis on Taiwan "reflects China's unease with the growing internationalization of the Taiwan issue."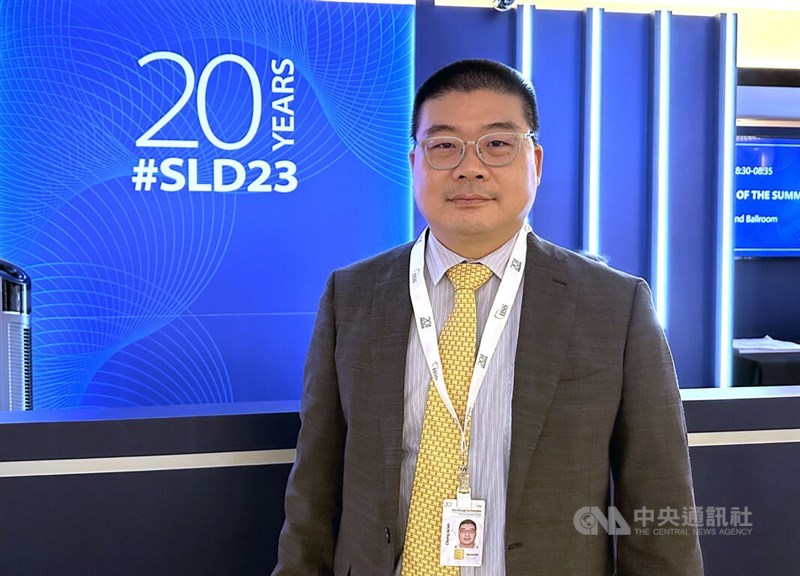 Lai's view was echoed by Chong Ja-ian (莊嘉穎), associate professor of political science at the National University of Singapore.
According to Chong, Li's speech was largely similar to those given by other senior Chinese officials, with the exception of its "lengthy discourse" on Taiwan.
The reason for that, he speculated, may be the increasing international focus on cross-strait issues. Beijing opposes this trend, and hopes to use such forums to convince the world to treat anything regarding Taiwan as an internal Chinese matter, he said.
During the June 2-4 conference, interactions between Li and his American counterpart Lloyd Austin were also closely watched, following Beijing's rejection of a U.S.-proposed bilateral meeting at the event.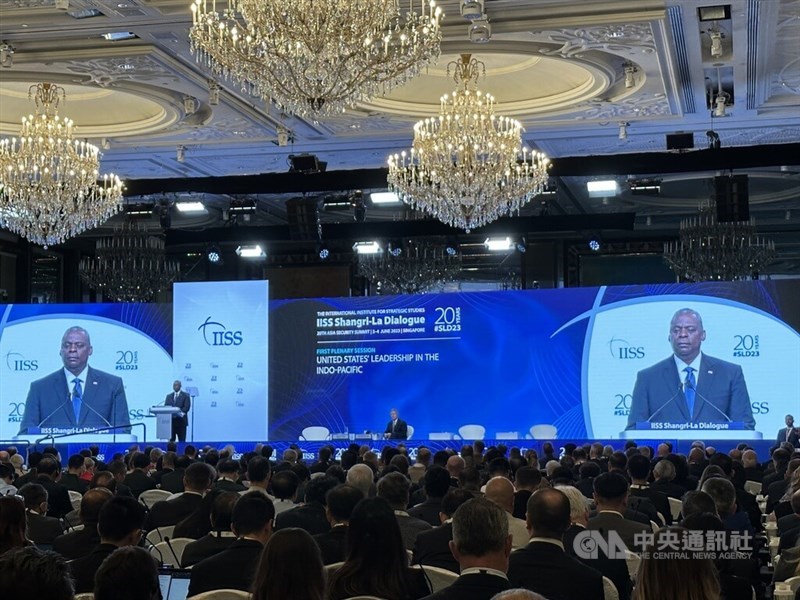 Austin and Li shared a handshake at the opening of the conference, and later participated together in a ministerial roundtable, which Chong said did indicate some level of goodwill.
Austin's subsequent speech also balanced themes of cooperation and deterrence in relation to China, and was more "moderate" on the whole than the one he delivered last year, Chong said.
As for the broader U.S.-China relationship, Chong said the divergence between the sides stems from a lack of political will to cooperate, and that tensions will only be resolved if one or both countries are willing to be flexible on their current positions.
"From this year's Shangri-la Dialogue it was clear that the U.S. and China still have very different starting points, and since neither side made any concessions, the tense state of relations is likely to continue," he said.
View All