Another Chinese drone partially circles Taiwan as 13 aircraft breach ADIZ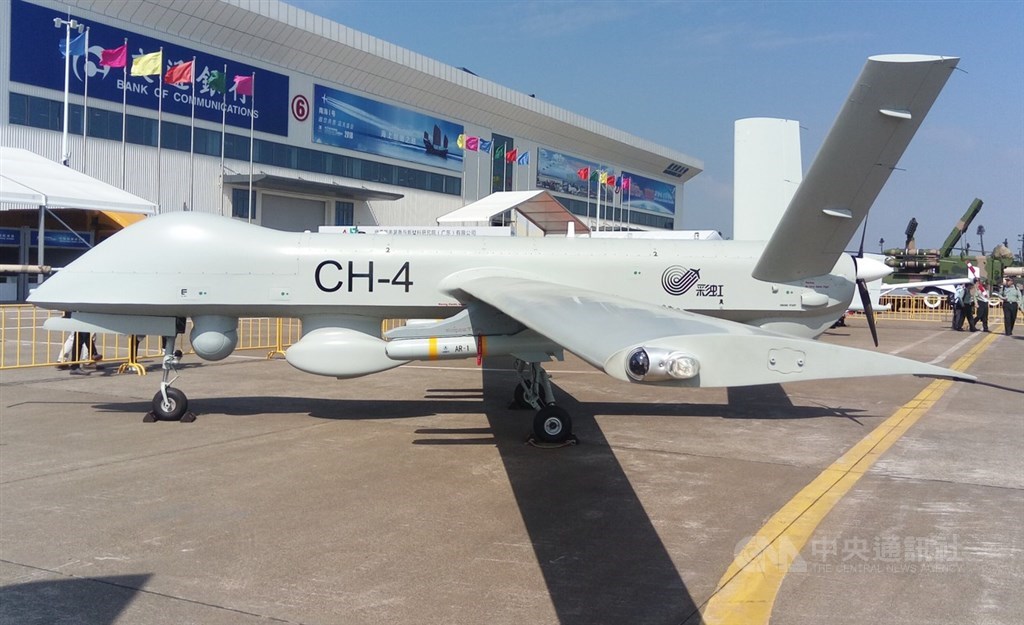 Taipei, May 12 (CNA)A total of 13 Chinese military aircraft entered Taiwan's air defense identification zone (ADIZ) between Thursday and Friday, including a CH-4 drone that flew around most of the island, according to Taiwan's defense ministry.
The flight path information released by the Ministry of National Defense (MND) showed the CH-4 drone flying in a clockwise direction off the coast of Taiwan, from north to east, then going south. It did not go up the west coast of the country, the path showed.
It was the third instance of China flying its People's Liberation Army (PLA) drones along the eastern boundary of Taiwan's ADIZ -- a region that is critical to the force preservation of Taiwan's military before and during a war -- after drones were detected in the region on April 28 and May 3 on slightly different flight paths, according to the MND.
An ADIZ zone is an area beyond a country's territorial airspace, within which identification, location, and air traffic control is required by the country, in the interest of its national security.
The Chinese CH-4 "Rainbow" is a large reconnaissance and combat drone, 8.5 meters long and 18 m wide, which China claims can fire air-to-ground missiles and fly at an altitude of 5,000 meters, making it difficult to bring down with the average anti-aircraft gun.
The other PLA aircraft that breached Taiwan's ADIZ between 6 a.m. Thursday and 6 a.m. Friday were two other drones -- a TB-001 and a BZK-005 -- two Sukhoi SU-30s, six J-10s, and one J-16, which are all fighter jets, and a Y-8 electronic warfare aircraft, according to the MND.
All of them, except the Y-8 and J-16, crossed the median line of the Taiwan Strait, with the J-10s and SU-30s dabbling on the line before turning back, according to the flight paths.
The TB-001 and BZK-005 drones flew south and southeast of Taiwan in a counterclockwise direction, the flight paths showed.
In addition to the aircraft entering Taiwan's ADIZ, 19 other PLA planes and four vessels were seen in the airspace and waters around Taiwan during the 24-hour period from 6 a.m. Thursday, the MND said.
Taiwan's military dispatched aircraft and vessels to shadow the intruding hostiles and locked onto them with land-based missiles, the ministry said.