Development of cross-strait ties should be based on laws: MAC head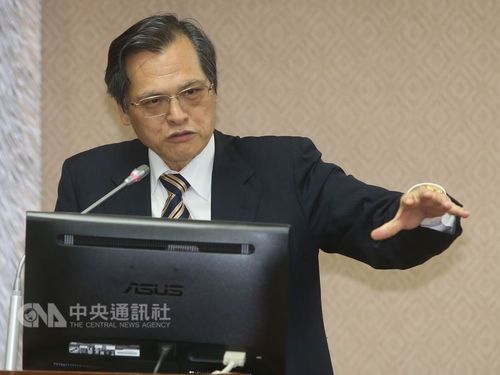 Taipei, March 21 (CNA) The relations between the two sides of Taiwan Strait should be developed on the basis of the relevant existing laws, Chen Ming-tung (陳明通), head of Taiwan's Mainland Affairs Council (MAC), said Wednesday.
Responding to questions in a hearing of the legislative Internal Administration Committee, Chen said there are two sets of laws that serve as the legal basis for dealing with cross-strait issues.
"Over the past years, the implementation of all the Taiwan government's mainland (China) policies, including the establishment of three cross-strait links, was based on the relevant laws," Chen said.
The so-called "Three Links," which opened postal, transportation and trade links between Taiwan and China, were officially established on Dec. 15, 2008, with the commencement of cross-strait direct flights, shipping and post.
The Constitution of the Republic of China (Taiwan) and the Act Governing Relations between the People of the Taiwan Area and the Mainland Area served as the legal basis for that and other cross-strait issues, Chen said.
"Cross-strait relations should be developed step-by-step on the basis of law, so as to create a better environment for improvement and to ease tensions between the two sides," Chen said, adding that President Tsai Ing-wen (蔡英文) had previously made that point.
Chen said he hopes that Taiwan's Straits Exchange Foundation (SEF) and China's Association for Relations Across the Taiwan Straits (ARATS) will be able to set up reciprocal offices and that the Taiwan government will continue its efforts to promote cross-strait relations and exchanges.
The SEF and ARATS are semi-official intermediary bodies set up by Taiwan and China, respectively, to handle cross-strait affairs in the absence of official ties.