COST OF LIVING
/
U.S. dollar jumps to almost 6-year high against Taiwan currency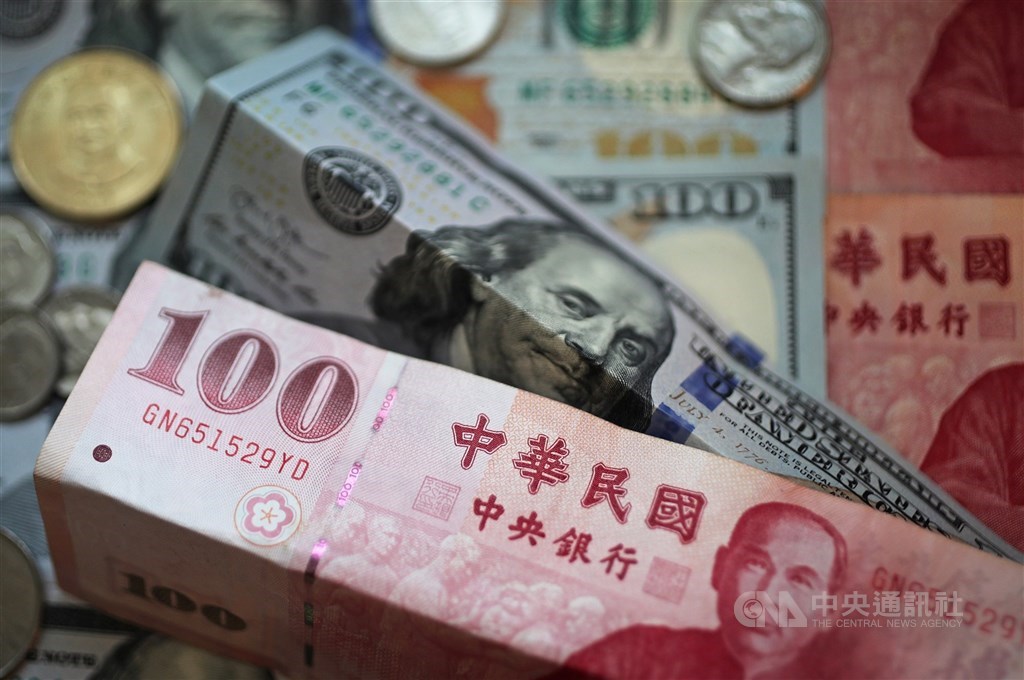 Taipei, Oct. 19 (CNA) The U.S. dollar continued to rise Wednesday, closing at its highest level in almost six years against the Taiwan dollar, amid a general weakness of regional currencies, dealers said.
The greenback opened at NT$31.990 and fluctuated between NT$31.983 and NT$32.039, before closing NT$0.028 higher at NT$32.022.
It was the U.S. currency's highest closing level against the Taiwan dollar since Jan. 9, 2017, when it hit NT$32.106.
Dealers said the U.S. dollar got a boost from the weakness of most Asian currencies, including the Japanese yen and Chinese yuan.
Market confidence in the regional currencies weakened amid worry over the global economy, due to escalating geopolitical tensions driven by Russian President Vladimir Putin's threats of nuclear warfare against Ukraine, dealers said.
The U.S. dollar also benefited from a drop of the local stock market Wednesday, when the Taiex, the benchmark weighted index on the Taiwan Stock Exchange, fell 1.13 percent to close at the day's low of 12,976.76 points, dealers said.
The Taiex again failed to hold above 13,000 points, after foreign institutional investors sold a net NT$12.13 billion worth of shares on the main board Wednesday.
Dealers said the greenback is expected to continue to rise against the Taiwan dollar, as the U.S. Federal Reserve is likely to maintain its aggressive monetary policy to fight inflation.
Against that backdrop, foreign institutional investors can be expected to keep moving their funds out of Taiwan and into U.S. dollar denominated assets, dealers said.
Since March, the Fed has raised its key interest rates by 300 basis points, and it expected to hike them by another 75 basis points in November, given that the U.S. consumer price index (CPI) remained high in September at 8.2 percent, well above the 2 percent alert set by the American central bank.
Related News
Oct. 19: Taiwan shares end lower as TSMC closes at below NT$400
Oct. 8: Taiwan's forex reserves fall further in September on market intervention
Sept. 29: Central bank governor says no forex controls during his tenure
Sept. 28: U.S. dollar closes at new 68-month high on Taipei forex
Sept. 22: Central bank raises interest rates by 12.5 basis points
Sept. 10: Foreign institutional investors record net fund outflows for August
Aug. 20: Taiwan dollar could remain weak; sound economy expected to cap fall
Aug. 19: U.S. dollar hits two-year high against Taiwan dollar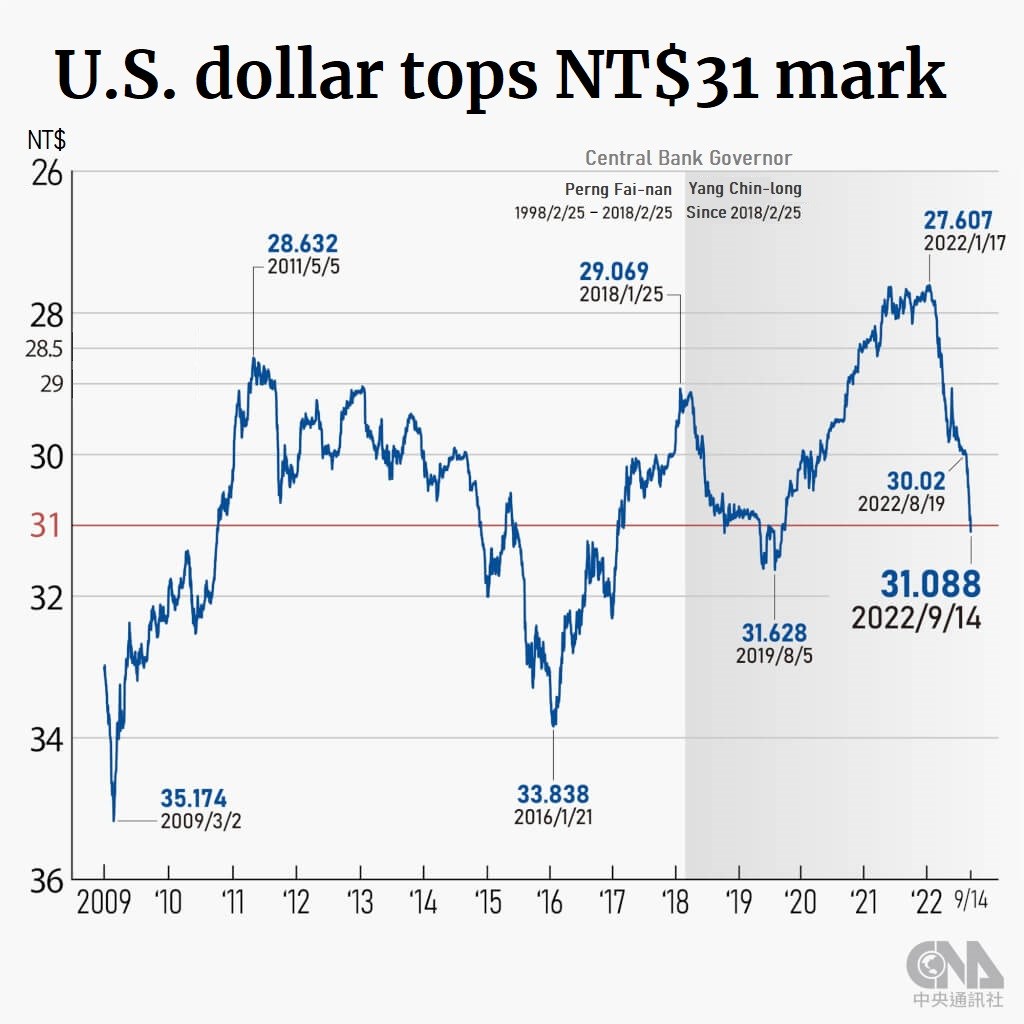 View All