EasyCard marks 20th anniversary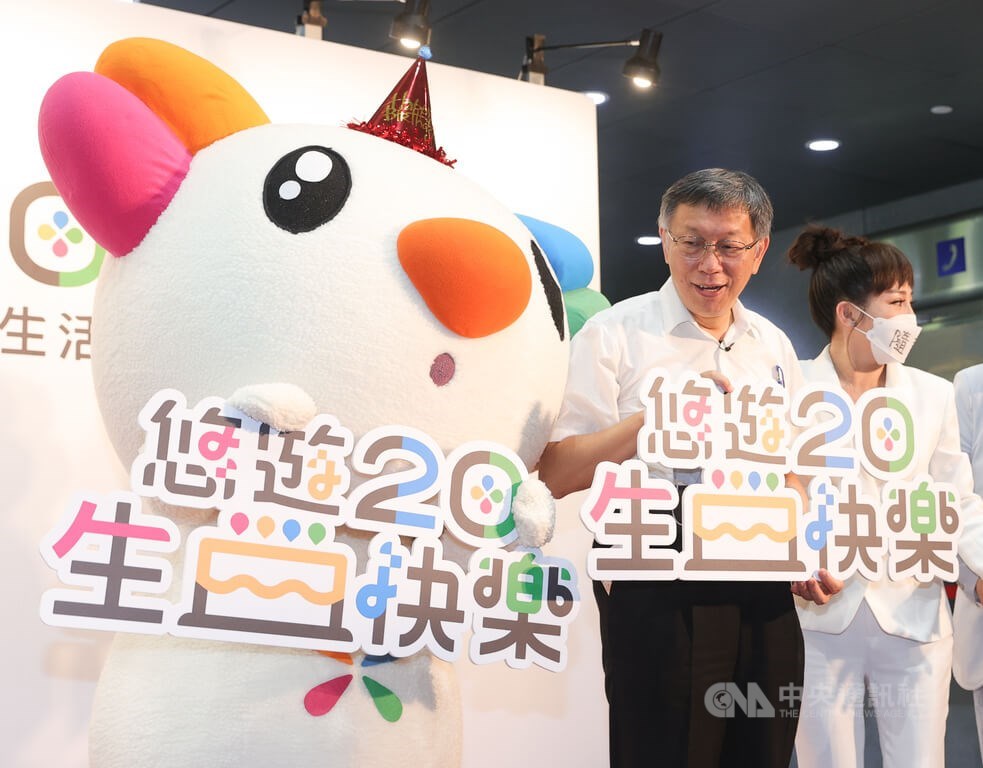 Taipei, Aug. 16 (CNA) The transformation of EasyCard from a travel card to an electronic payment service over the past two decades demonstrates how technology has evolved in Taiwan, Taipei Mayor Ko Wen-je (柯文哲) said when marking the payment card's 20th anniversary, on Tuesday.
With over 94 million EasyCards in circulation, each person in Taiwan holds an average of four EasyCards, Ko said at an exhibition looking back at the payment card's 20-year history held at Taipei Metro's Daan Park Station.
Many people have helped to build EasyCard into what it is today and the payment card's future is unlimited because of continuous innovation, the mayor said.
In addition to paying for trips on buses, metro and rail services around Taiwan, as well as being used for daily purchases, some special editions of EasyCard, such as one made to resemble a wand from Japanese cartoon series "Sailor Moon," have become collector's items, according to the card's issuer EasyCard Corp.
Former President Ma Ying-jeou (馬英九), who was mayor of Taipei from 1998-2006, and Ko's predecessor Hau Lung-bin (郝龍斌), who was mayor from 2006-2014 also attended Tuesday's press event held to promote the exhibition.
Ma said EasyCard's integration with credit cards, student ID cards and an electronic payment service has facilitated its wide use around Taiwan, while Hau jokingly said a woman once asked if EasyCard could be used to track her husband.
The free exhibition is open to visitors from 10 a.m. to 8 p.m. on weekdays and 9 a.m. to 9 p.m. on weekends before concluding on Aug. 28, according to EasyCard Corp.