Experts praise president's economic plans, warn of challenges ahead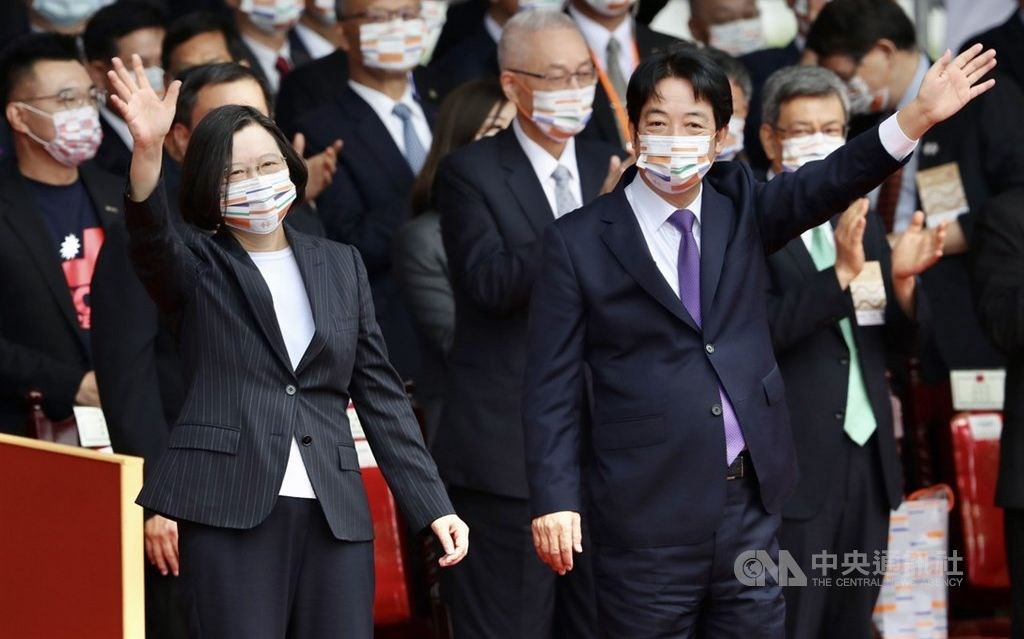 Taipei, Oct. 10 (CNA) Scholars and business representatives gave largely positive reviews of the economic goals President Tsai Ing-wen (蔡英文) announced in her National Day speech on Saturday, but warned that challenges abound as the world seeks to recover from the damage caused by the COVID-19 pandemic.
In her speech, Tsai said that Taiwan's effective handling of COVID-19 gives it an economic advantage heading into the post-pandemic era.
In order to realize that potential, she said, the government is planning to "lead the way forward" with three major economic strategies -- to fully participate in the reorganization of global supply chains, to make Taiwan a hub for international capital, talent and digital technology, and to balance economic and social development.
In response to the speech, two economists told CNA that the strategies correctly identify current economic trends, but differed on whether the situation holds more opportunities than risks.
Wang Jiann-chyuan (王健全), vice president of the Chung-Hua Institution for Economic Research, said the U.S.-China trade war and the COVID-19 pandemic have accelerated the reorganization of global supply chains, creating a number of opportunities for economic development.
The government needs to be proactive in encouraging the return of Taiwanese businesses from China and should also take advantage of the decoupling of the U.S. and China tech sectors to encourage U.S. investment in Taiwan, Wang said.
In terms of the third goal, he said, the pandemic also threatens to create a society of haves and have-nots, as tech-based sectors flourish while more traditional industries struggle to get by.
Moving forward, the government will have to allocate resources to help these industries regain their competitive edges, he said.
Wu Dachrahn (吳大任), director of National Central University's Research Center for Taiwan Economic Development, also said that the most important issue facing Taiwan is the restructuring of supply chains amid the competition between the U.S. and China.
However, Wu said that a wave of returning Taiwanese businesses in the coming years could also have a negative side, including possibly straining the country's energy supply and driving up land and housing prices.
Another risk, Wu said, is that Taiwan's central bank, like those of many other countries, has employed quantitative easing to mitigate the impact of the pandemic.
This policy has protected the housing and stock markets and has substantially benefitted the wealthy, but it also risks exacerbating social inequalities, which is something the government will need to address, he said.
Members of the business community, meanwhile, gave the government high marks for having maintained economic growth amid the pandemic.
Lai Cheng-I (賴正鎰), chairman of the General Chamber of Commerce of the Republic of China (Taiwan), said Tsai should now try to capitalize on the warming ties with the U.S. to negotiate a free trade agreement, which he said would increase Taiwan's industrial competitiveness.
At the same time, he said, China still accounts for around 40 percent of all of Taiwan's exports and stable cross-strait relations remain a vital element in Taiwan's future economic development.
In that regard, it is significant that Tsai extended an olive branch to Beijing by offering to hold meaningful dialogue with its leaders, he said.