Technology minister denies government disregarding industrial sector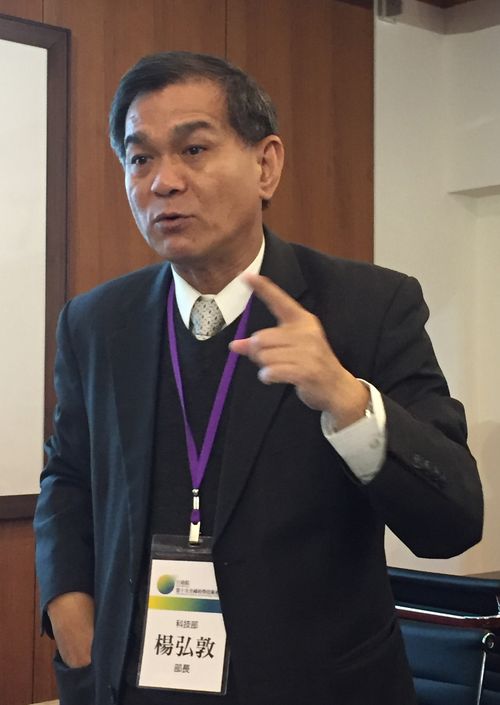 Taipei, Dec. 6 (CNA) Minister of Science and Technology Yang Hung-duen (楊弘敦) on Tuesday rejected a criticism by one of Taiwan's top industrialists that government policymakers were ignoring the views of the industrial sector.
Yang said that contrary to the claim by Taiwan Semiconductor Manufacturing Co. (TSMC) Chairman Morris Chang (張忠謀), the government maintains close contact with the industrial sector to stay abreast of its needs and to help shape industrial development policy.
For example, Yang said, his ministry recently held a series of meetings with representatives of industrial companies throughout Taiwan to learn about their future development needs, in preparation for the ongoing national science and technology conference that started Monday.
The ministry also conducted a survey in which 60 percent of the respondents were in the industrial sector, also as part of the preparation for the conference, a forum that is held every four years by the government to help devise long-term policies in that field, Yang said.
He was responding to a comment by Chang, who said at the conference the previous day that the voices of the industrial sector were not being heard in the forum.
In fact, Chang said, the industrial sector is usually ignored by the government in favor of academics in the planning of long-term industrial policy.
As a result, many industries feel helplessness and isolated as they seek ways of upgrading, and the entire sector had no direction, said Chang, a globally recognized business leader and technological innovator.
In his response, Yang conceded that there were more representatives from the academic than the industrial sector at the national science and technology conference, but said his ministry always welcomes interaction with the industrial sector.
Also commenting on the issue, Vice Economics Minister Yang Wei-fuu (楊偉甫) said Chang's views reflected a lack of proper communication between the government and the industrial sector.
Yang said he would meet with Chang to discuss Taiwan's industrial future.
The current national science and technology conference is being held in Taipei under the theme, "Smart, low carbon emissions and sustainability."
(By Huang Li-yun and Frances Huang)enditem/pc