Taiwan's annual orchid show to generate US$306 million in sales
Taipei, March 12 (CNA) The annual Taiwan International Orchid Show kicked off Saturday in the southern city of Tainan, and is expected to generate export orders worth more than NT$10 billion (US$306.39 million) over a three-year period starting from 2016.
Su Mao-hsiang (蘇茂祥), chief secretary at the Agriculture and Food Agency under the Cabinet-level Council of Agriculture, revealed the export predictions Friday.
He said exports of Taiwan-grown orchids have been growing over the years, and the volume is expected to continue to increase this year, with the United States set to ease restrictions on the imports of dancing-doll orchids in March.
Premier Simon Chang (張善政), who attended the event Saturday, said Taiwan's orchid exports reached about US$200 million per year, adding that the varieties especially popular were moth orchids and dancing-doll orchids.
On Friday, an opening ceremony was held for the exhibition, which was attended by President-elect Tsai Ing-wen (蔡英文), who lauded Tainan as the "kingdom of orchids."
Orchids from Taiwan have been exported to as many as 86 countries, making it one of the country's most competitive industries, Tsai said. One out of every six orchids produced around the world comes from Tainan, she added.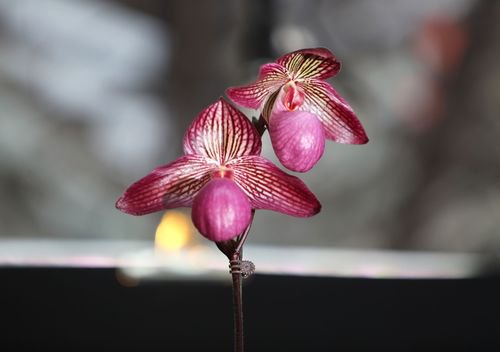 Now in its 12th year, the annual Tainan orchid show is also one of the world's top three orchid exhibitions, generating substantial economic revenues for Taiwan, Tsai said, noting that orchids have also become a big draw for visitors to Tainan.
The event will run through March 21 at the Taiwan Orchid Plantation in Tainan. It is expected to attract more than 3,000 buyers and foreign guests from 24 countries.
Spread over an area of 20,000 square meters, the exhibition has six themed halls, featuring displays of various orchid species from Taiwan as well as orchids from other countries.
One of the halls also focuses on the introduction of an orchid species unique to Taiwan and the development of the industry.
In addition to Taiwanese orchids, one of the highlights at the event is a display of rare monkey orchids from Peru and Ecuador, in keeping with the Year of the Monkey in the Chinese zodiac.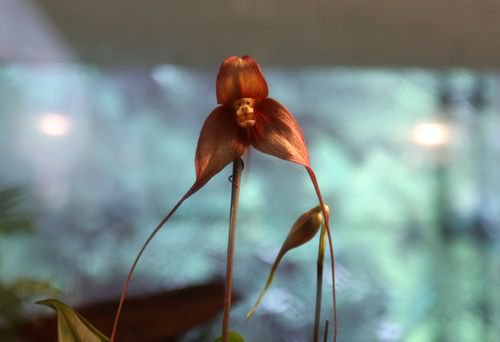 The monkey orchid, known scientifically as Dracula simia, grows in the mountainous regions of Ecuador, Colombia and Peru and looks like the grinning face of a very small monkey.
The trade show is being jointly organized by the Tainan city government and the Taiwan External Trade Development Council, in cooperation with the National Cheng Kung University's Research Center of Orchid and others.
(By Yang Sz-ruei, Chang Jung-hsiang and Elaine Hou)ENDITEM/cs