Kaohsiung Develops Business Opportunities for High-Quality Agricultural Products by Adopting Smart Farming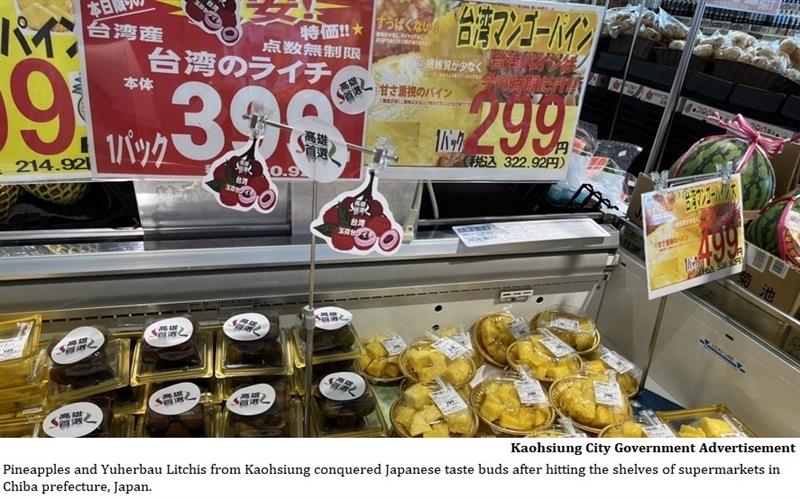 To accelerate the industrial transformation of the city, the Kaohsiung City Government is actively promoting the upgrading of the agricultural sector, integrating smart technologies, developing multiple marketing channels, and forming an agricultural team in Kaohsiung through a comprehensive plan. In addition to providing operational guidance to the e-commerce platform "The Best of Kaohsiung" and launching an e-commerce counseling program for smallholder farmers, the government is also fervently expanding the export markets.
"The Best of Kaohsiung" is a brand image established in recent years for the local quality produce. Integrating the supply and demand sides, the e-commerce platform offers superior specialty agricultural products recommended by farmers' associations from different areas in Kaohsiung. In order to generate consumer trust in the platform, the products have passed the quality authentication, which emphasizes the concept of using safe ingredients, and meanwhile, enhances the competitiveness of farm products.
Product quality is a salient issue in domestic and export sales of agricultural products. The city government is providing support for farmers to upgrade their cold chain logistics and processing equipment, as well as launching a subsidy program for agricultural smart equipment and organizing a service platform. It is hoped that public-private cooperation can accelerate the implementation of smart technology, and help upgrade the agricultural industry, so as to achieve the vision of "Kaohsiung Smart Technology for Agricultural Development."
Using Yuherbau Litchis as an example, various measures are taken to raise productivity, and reduce the need for pesticides, while adding value to products and generating new business opportunities for smart farming. With the assistance of the City Government, ICT practitioners are working with farmers to introduce smart technologies and build environmental control devices in orchards, such as installing sprinkler systems, patented pest control lighting devices, and IoT devices to track and monitor natural disasters.
To solve the challenges of keeping Yuherbau Litchis fresh after harvesting, the government was collaborating with practitioners to carry out a trial, introducing smart cold chain logistics equipment in hopes of extending the shelf life of this luscious fruit and delivering them as fresh off the tree to consumers.
The Agriculture Bureau of Kaohsiung City Government is actively conducting overseas promotional events to campaign for a broader marketing network abroad for the farmers. Kaohsiung exported 110 metric tons of Yuherbau Litchis this year and 3,400 metric tons of pineapples as of the end of May.
After gaining a foothold in the international market for a decade, the City Government has yielded fruitful results. In recent years, Kaohsiung's specialties guava, Jinhuang mango, and dragon fruit are very popular in Canada. Guava ranked first in exports and hit the shelves at 15 large retail stores in Canada. As the COVID-19 pandemic is slowing down in the western countries, the Agriculture Bureau continues to expand into new markets, in hopes of augmenting farmers' revenue. (Kaohsiung City Government Advertisement)