Kenyan runner wins Wan Jin Shi Marathon in New Taipei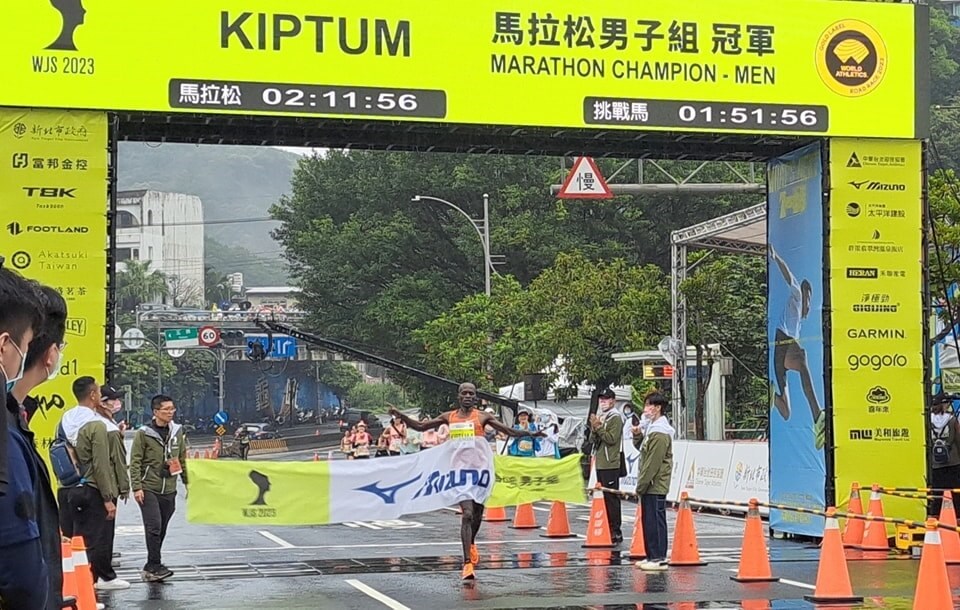 Taipei, March 19 (CNA) Kenyan runner Barnabas Kiptum finished first in the 2023 New Taipei City Wan Jin Shi Marathon on Sunday, winning the men's race in two hours, 11 minutes and 57 seconds, according to the organizer's official website.
Meanwhile, Bekelech Gudeta Borecha of Ethiopia was crowned champion in the women's race, breaking the event record by nearly five minutes with her time of 2:29:25.
Taiwanese runners Chiang Chieh-wen (蔣介文) and Lisa Ries were the fastest male and female local runners, respectively, with Chiang finishing in 2:23:06 while Ries recorded 2:46:24.
A total of 6,187 runners took part in the marathon, including 300 from 33 countries, organizers said.
The annual race, which was in its 21st edition this year, features a route that stretches along the northeast coast through Wanli, Jinshan, and Shimen districts of New Taipei in northern Taiwan.
Both the winners of the men's and women's races received a prize of US$30,000 for finishing in first place, while Borecha was awarded an additional US$10,000 for breaking the women's course record.