P. LEAGUE+ & T1 LEAGUE
/
New Taipei Kings pocket 6th consecutive win in P. LEAGUE+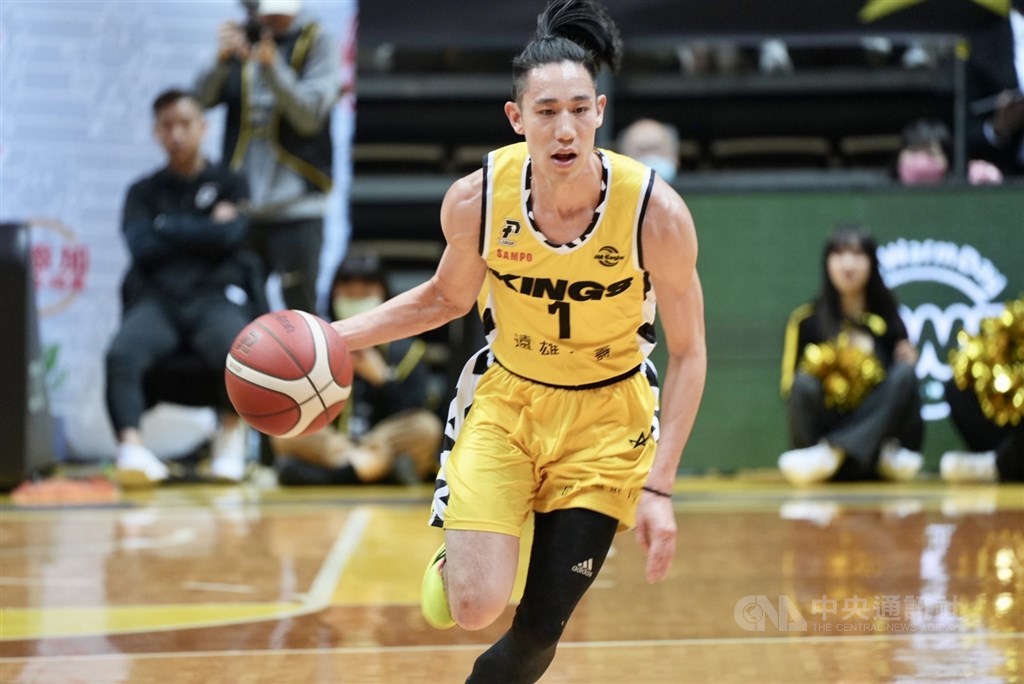 New Taipei, March 7 (CNA) The New Taipei Kings picked up their sixth consecutive win after a nail-biting six-point 111-105 win against the visiting Formosa Taishin Dreamers on Tuesday in Taiwan's professional basketball P. LEAGUE+.
The home win at Xinzhuang Gymnasium improved the Kings record to 19-5 at the top of the six-team rankings, while the 11-15 Dreamers sit fourth at nine games back.
Dreamers forward Sir'Dominic Pointer led all scorers with 28 points, 23 rebounds, six assists, three steals and five blocks, while Kings forward Yang Chin-min (楊敬敏) led his team with 24 points, three rebounds, five dimes and one steal.
After the game, Yang said the team played according to their coach's instructions and his teammates were able to have quick rotations on the court.
Speaking about the performance of teammate James Su (蘇士軒), who dropped a personal high of 11 points, seven rebounds, two assists and two steals, after being called up to play in the starting five, Yang said Su practices well and receives encouragement from the team.
"We have been encouraging him to shoot when he gets the opportunity," Yang said.
During the game on Tuesday, the Dreamers took a one-point 29-28 lead at the end of the first quarter before the intensity heated up in the second quarter and the Taichung-based team edged ahead 59-57 at the end of the first half.
In the second half the Kings rallied with a pulsating comeback, crashing boards and hitting their shots to lead 70-61 in just under four minutes.
However, just as things were looking good for the hosts, the Dreamers went on a fierce 10-0 run to edge back into the lead at 71-70 about halfway into the third quarter before ending the frame with a two-point 89-87 lead.
Things started to tip in favor of the Kings in the final frame after the team got itself in front 99-89 at around three and half minutes into the quarter.
Excitement erupted in the stadium as the Kings cushion was cut to only four points at 109-105, after a bucket from downtown from Dreamers forward Douglas Creighton with around two minutes left in the game.
However, two crucial free-throws by Kings guard Joseph Lin and good defense from teammate Quincy Davis in the remaining moments saw the New Taipei team pocket its sixth consecutive win.
Related News
March 5: Dreamers' 17-point comeback win expose Lioneers' Achilles heel again
Feb. 28: 'He's underrated': Jeremy Lin praises brother Joseph after head-to-head
View All